This is the most comprehensive guide to wedding advertising ideas you will ever read.
I'm going to show you how a wedding venue or vendor can double bookings within 30 days!
So, if you are looking for a wedding marketing plan that actually works in 2021, this post is for you.
Let's dive in!
Chapter 1: It Starts And Ends On The Website
Before we start thinking about advertising we need to consider the buyers' journey. 99% of the time a wedding venue is advertising, they're trying to drive traffic to their website to provide couples with more information.
You need to understand that weddings are among the most "aesthetic-obsessed" industries in existence. Because of this, you're going to need to honestly ask yourself:
When a couple visits my website, does my venue look elegant?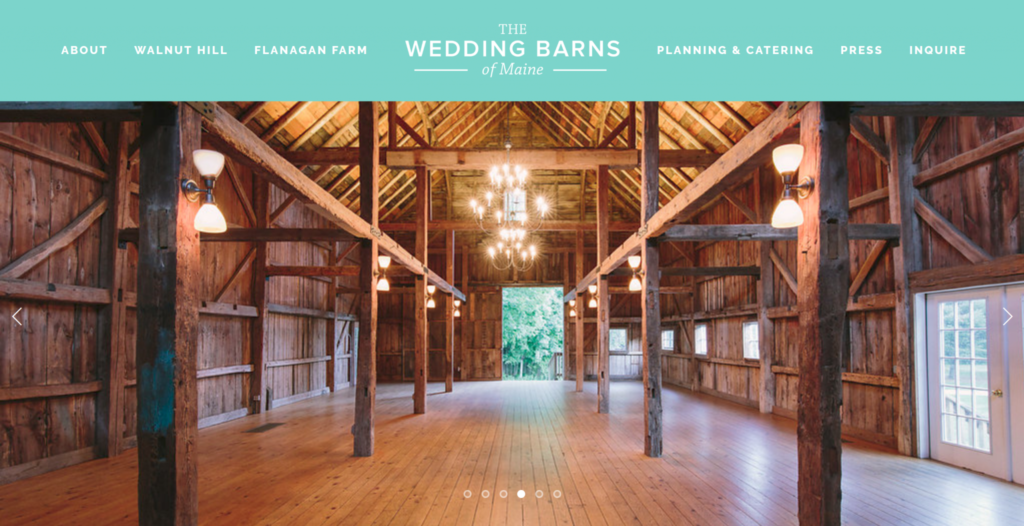 Or do you look like a cheap Las Vegas attraction?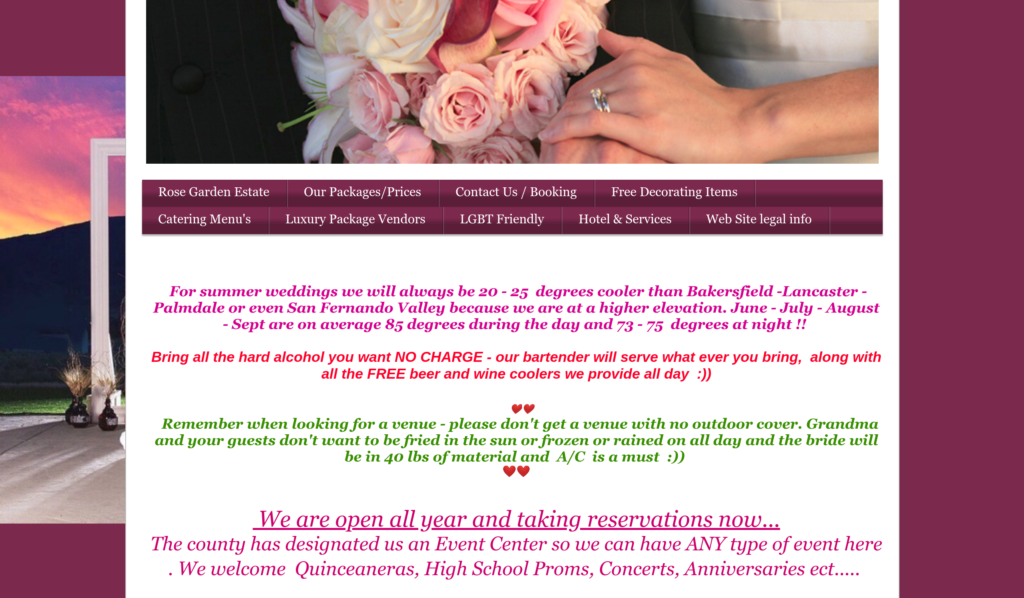 The point I want to make is- if your site won't convert the website traffic you get from advertising, is it worth advertising in the first place?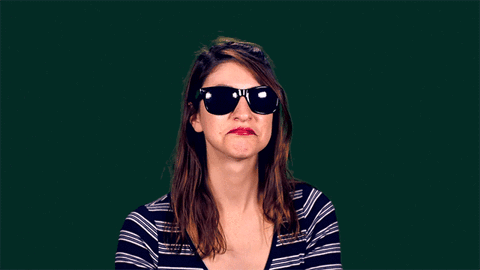 Chapter 2: Getting Info Before The Exit
If you already have a stunning website, then you are way ahead in the wedding marketing curve. But there is one strategy that can make a vendor go from 5 to 30+ leads a month on just organic traffic alone.
Drum roll, please…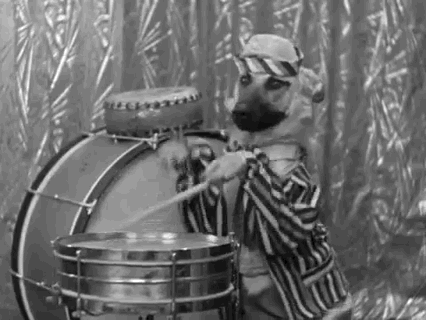 CALL-TO-ACTION!
In short, the call-to-action is an "ask" for your website visitor to perform a task before leaving a site.
We use an interactive form for couples to tell us all about their wedding and provide their information so we can send a brochure that includes everything they want to know about the wedding venue.

Try it out for yourself:
We have personally seen this single tip work miracles, especially for those who are paying for the featured spots on directory sites like The Knot or Wedding Wire (I hate these sites but more on that later).
Speaking of local directories…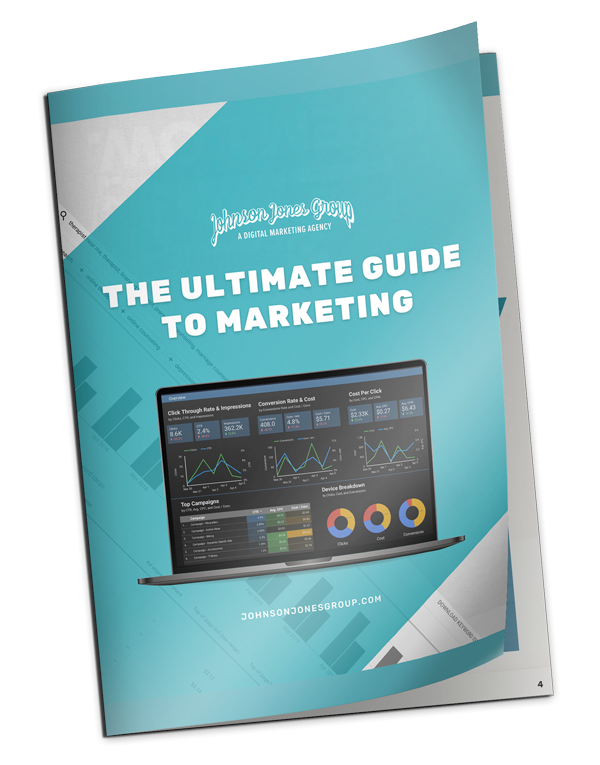 Proven strategies to increase your leads in 2022
Chapter 3: Local Directories
Have you ever thought about how couples are finding you online? Is it social media? Maybe its word of mouth?
But have you considered local directories?
Local directories are a great way to not only put your name out there but also get a bump in SEO.
74 Websites to get FREE Advertising for your wedding business
We typically use a directory listing service to add businesses to directories because it's fast and easy. If you're interested, check out some of these: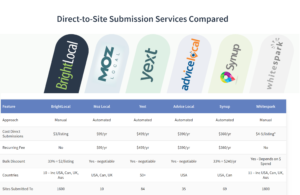 Now, these services won't cover your industry related directories so you can perform a search to find more directories to add your business too. Search Google for terms like:
[target location] reviews
[industry/niche] [target location] reviews
[niche] directory
[State] directory
When I did a quick Google search for "wedding venue directory" I got these results: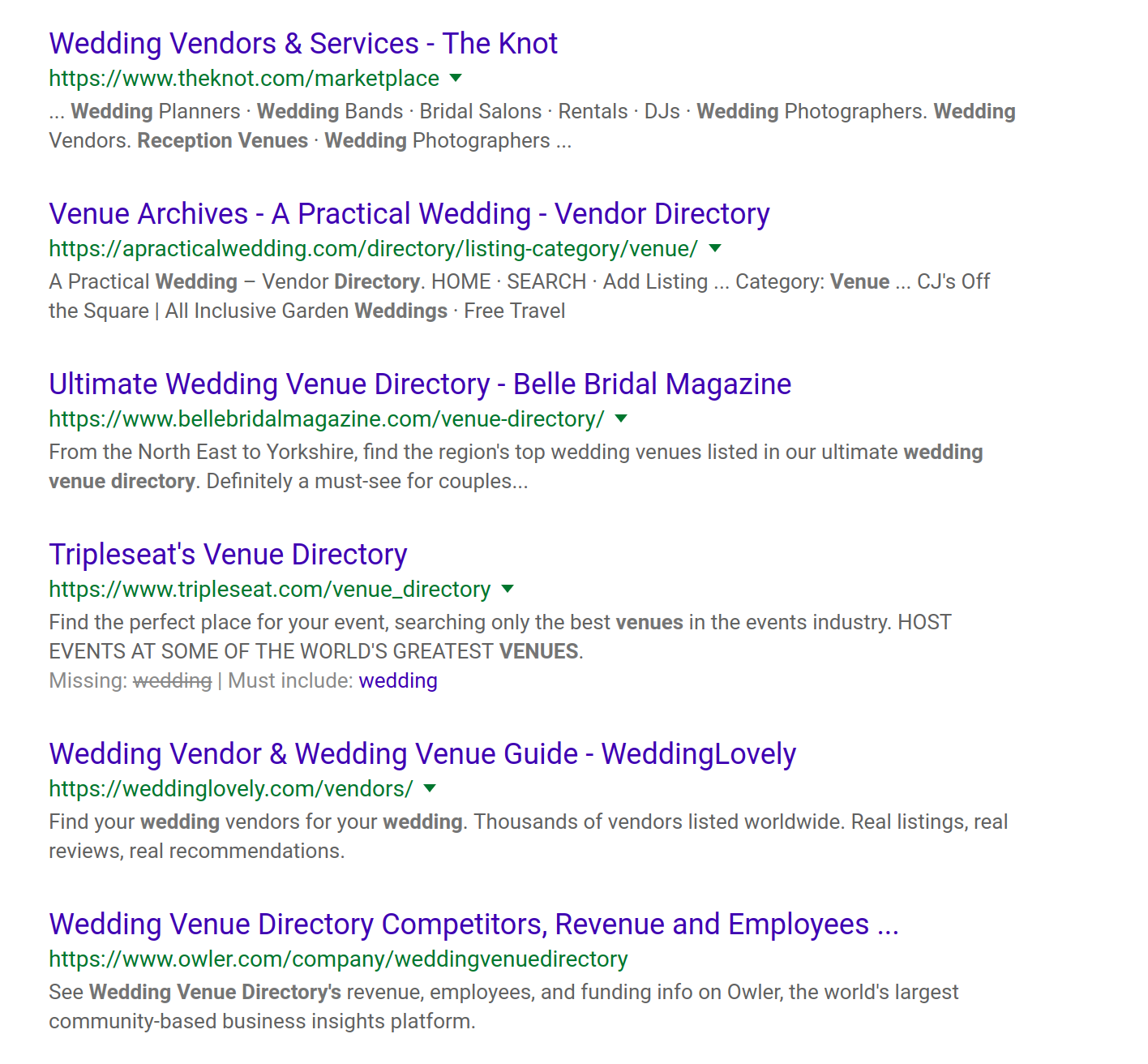 Finally, Google MyBusiness is my favorite directory tool that every wedding business should be on. Watch what happens when I Google "wedding venue in Minneapolis":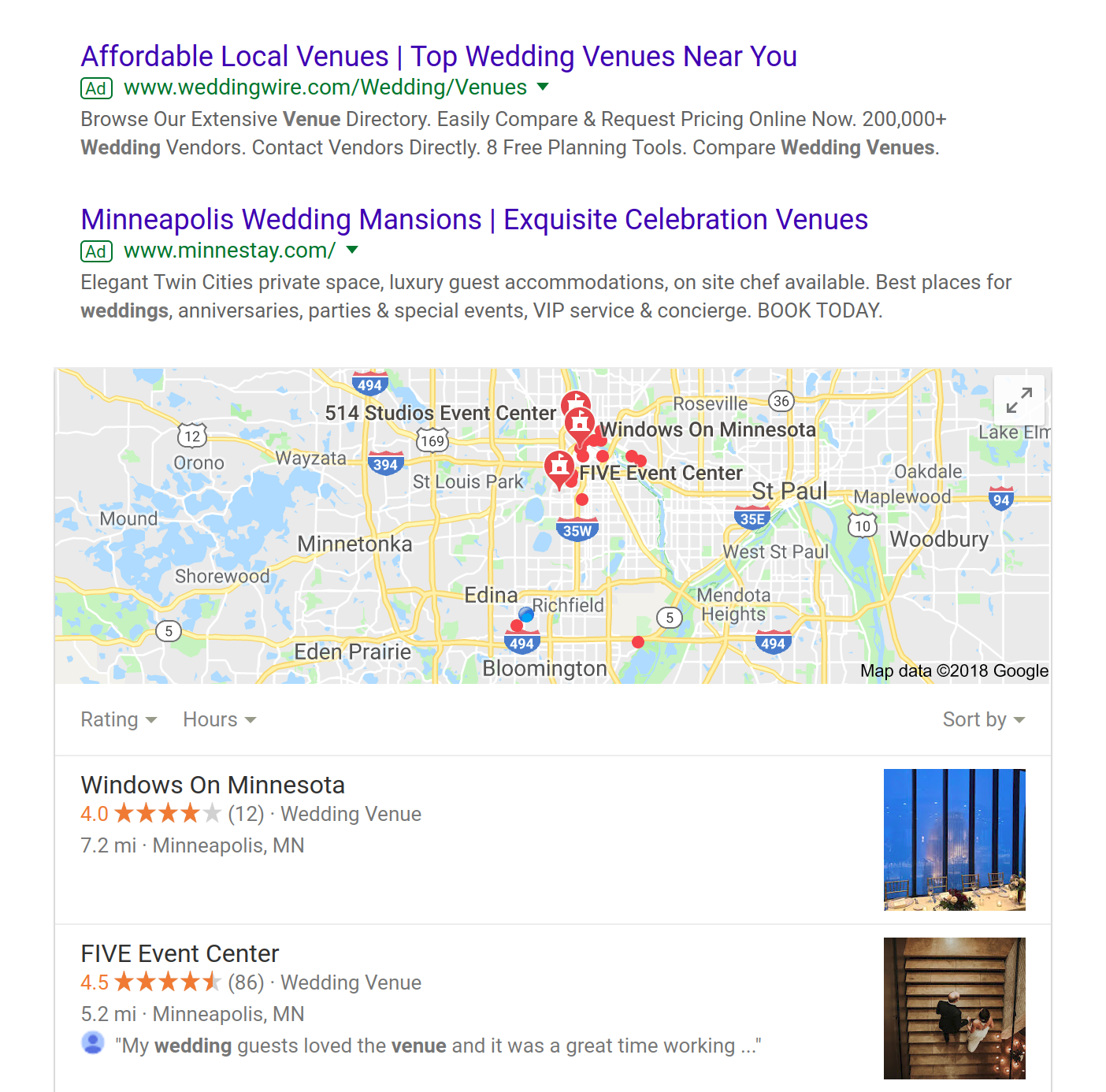 Notice how we see ads, then the Google Map feature known as the "Map Pack", and finally the organic results.
This means that if you have a wedding venue with a lot of reviews and useful posts on your Google MyBusiness account, you could show up on the map pack higher in the results than Wedding Wire.
It's obvious that a lot of couples will end up on the main wedding sites to find a venue, but almost every couple is going to search on Google before ever using these sites.
Chapter 4: Pay To Play
Now that we've covered the basics, it's time to get into the real deal of advertising a wedding business.
Let's talk about Pay-Per-Click advertising
Let me tell you why I'm not a big fan of The Knot and Wedding Wire.
You get your business listed and then you're suddenly bombarded by really pushy salespeople trying to convince you to spend hundreds of dollars in exchange for a promise of leads.
But in the end, you get MAYBE a handful of leads and they all have tiny budgets. I may be a bit overdramatic but it's really just not worth it.
We only started to see measurable success with our clients when we switched to Google Ads. Here is the proof:

Every "Conversion" is a person who downloaded our brochure and left us a name, number, and email so that we could get in touch with them.
That is sooo many leads. Adwords works because it's keyword-based and you can actually make your business stand out ABOVE these competing sites:

There is plenty of information to help you learn how to use Adwords, or you can just use Adwords Express (which is basically the beginner's version). Ultimately, if you take all the funding allocated to Wedding Wire or The Knot, and funded an AdWords campaign, the results will speak for themselves.
Alternatively, you can work with a wedding marketing agency that can make your ads even more profitable and you don't have to lift a finger!
See what I did there? (sorry for the shameless plug)
Plus the ads are relatively affordable! Depending on your location, you can expect to spend about $1-$3 per click.
By simply having a site that has a great look, having a high converting call-to-action, and running some simple ads- you can dramatically increase the number of leads you have coming in.
And as we all know: more leads = more weddings.
Chapter 5: Bonus Pay-Per-Click
In addition to running ads on Google, you can also run ads on Facebook. I happen to believe Google Ads is WAY more effective, but Facebook does come with some major advantages.
Namely, re-targeting campaigns. Without getting too nerdy, re-targeting essentially lets you track people who come to your website from Google Ads and – if they don't convert – they see your ads on their Facebook later.
Have you ever been shopping for shoes, and now suddenly all your Facebook ads are for shoes? That's re-targeting.
Creepy huh?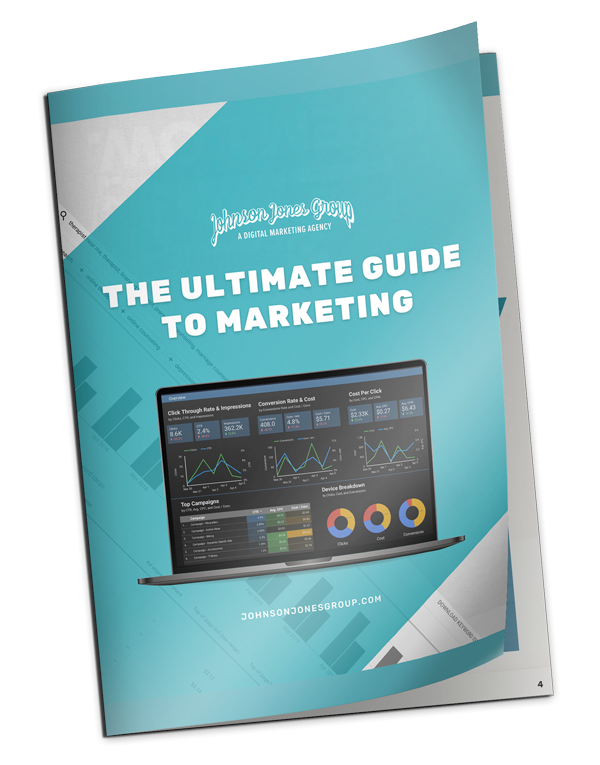 Proven strategies to increase your leads in 2022
Chapter 6: What Should I Do With Leads?
When it comes to the sales process, every wedding vendor is incredibly different. Maybe you're a venue with a 3 person sales staff. Maybe you're a photographer and you do it all yourself.
Whatever system you are using, I want to take this section to show you my personal favorite, just in case you're interested. If not, you can just skip to the end.
(pause for the "skippers")
Ok, if you are still with me, I'd like to introduce ActiveCampaign: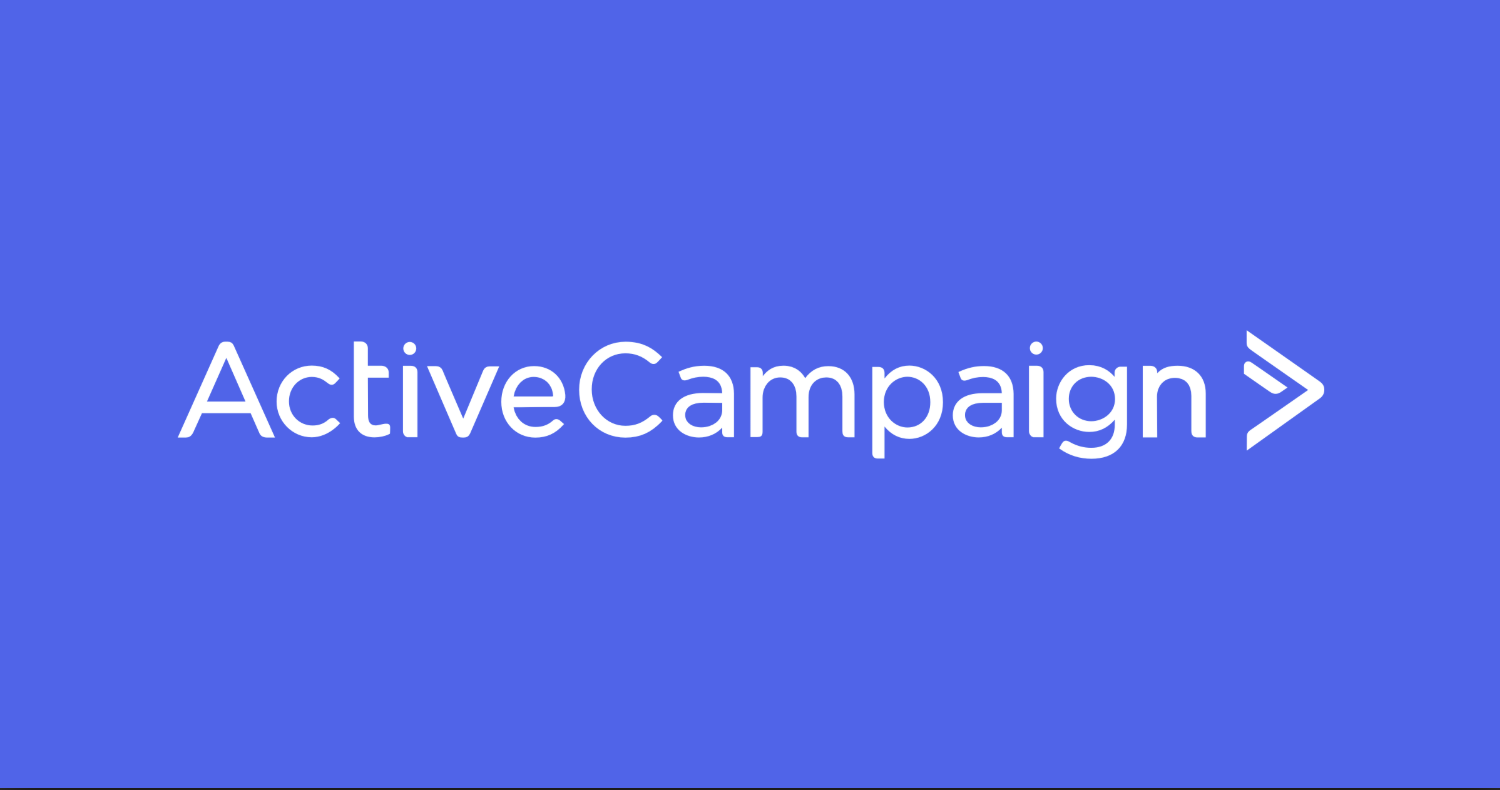 I am not endorsed by the company, but I've seen it do amazing things for businesses in this industry.
Whenever we get a lead, we can put them in a list and communicate with them based on automation of "if/then" statements (if they answered an email – send EMAIL A, if they do not answer send – EMAIL B).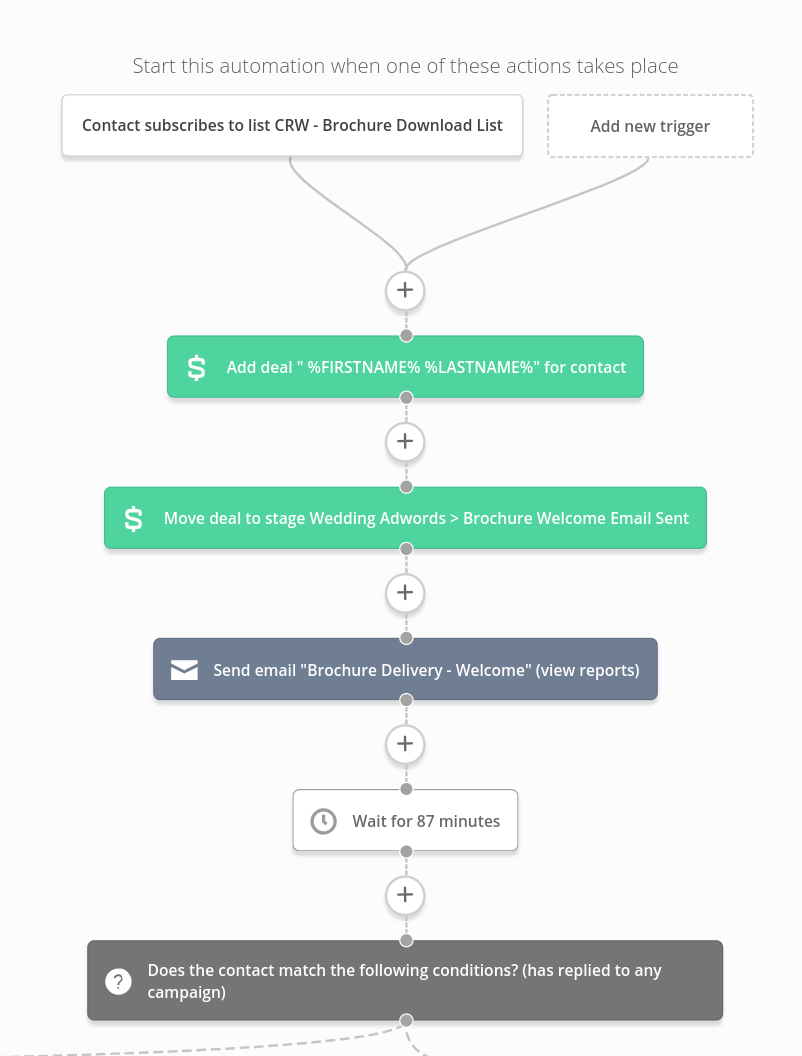 There is also a CRM element that lets you keep track of all your leads and their contact info, as well as where they are in the sales process. It's pretty nifty.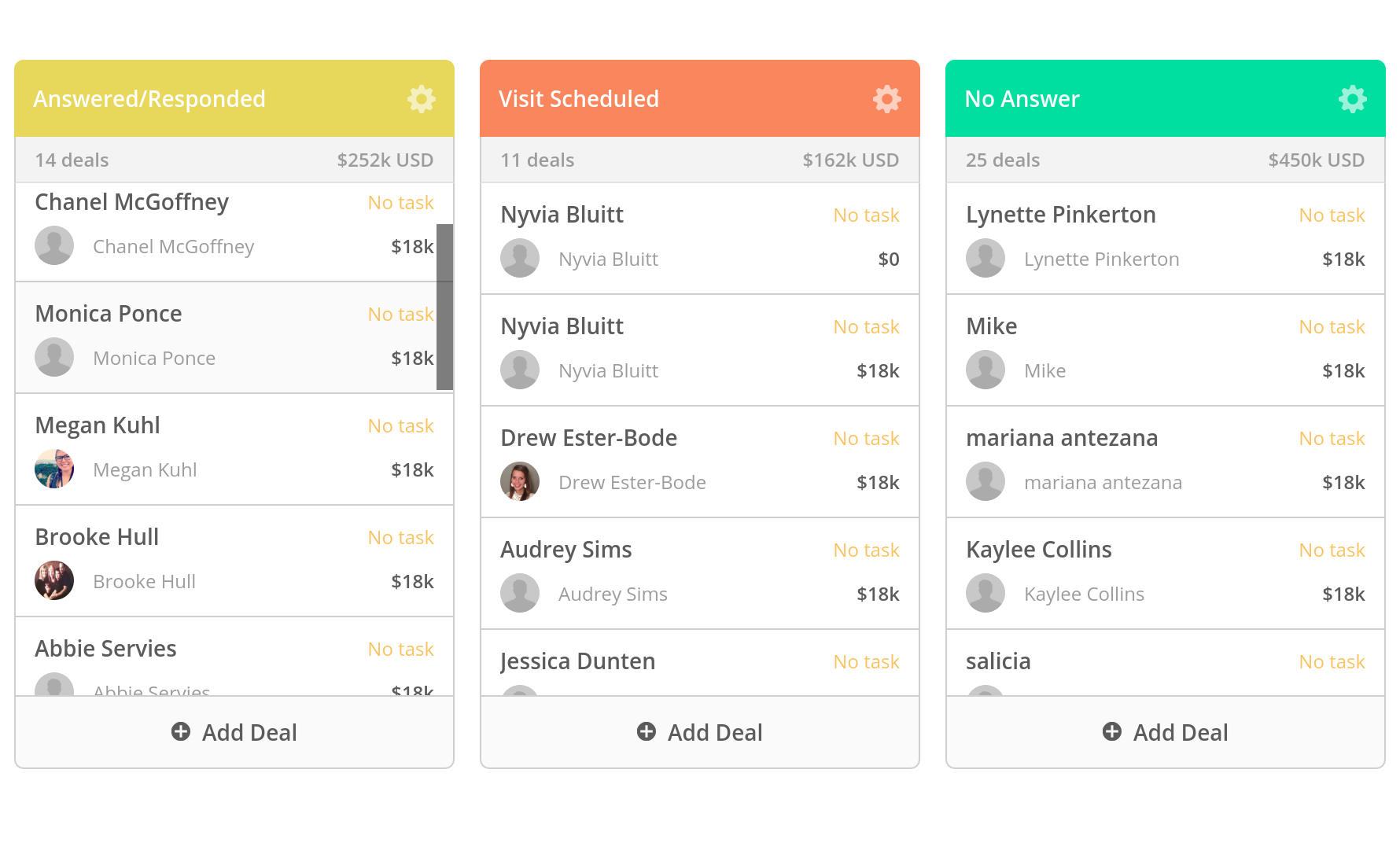 I know you are thinking you might not need this right now. But believe me, once you start getting 100+ leads a month from this system – it's going to be tricky keeping track of everyone.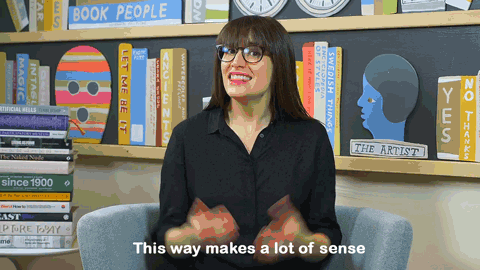 If you want to learn more about how ActiveCampaign works, here is a demo:
Wedding Advertising Takeaways
If you've made it with me this far, you've gotten the 10,000-foot view of what I did to increase bookings by 25%. It really only takes a short period of time to set this up and the results have been amazing for us.
When we discovered this system the skies opened, and life was like: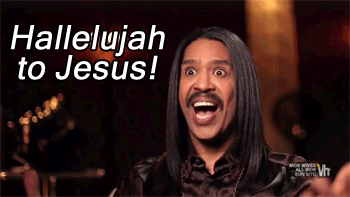 If you have questions or would like more help, you can email me and I would be happy to help.
I would also love your comments on what marketing tricks worked for you!
Best of luck in marketing your wedding business and keep on learning new tricks.