Whether you are opening a new venue or have been in the industry for years, wedding venue owners know firsthand the turbulence of booking season. It's great when you're booked full, but what do you do when your leads have dried up? So, you are probably asking yourself how to book more weddings at your venue?
We put together these FOUR digital marketing strategies used by the top wedding venues to market their property.
SEO – Grow your website traffic
PPC ADVERTISING- Target the couples searching for a venue
WEBSITE – Refresh your digital identity
EMAIL AUTOMATIONS – Keep couples engaged with frequent communication
Strategy #1 – SEO

Grow Your Website's Organic Traffic
This will probably seem like a no-brainer for anyone who already has an SEO strategy for their wedding venue.
But for the uninitiated, SEO can sometimes fall somewhere between intimidating and incomprehensible.
The truth is a solid SEO plan will grow your site's organic traffic by ensuring your website is prominently featured in the search results.
And more visitors to your site translates directly into more bookings.
Luckily, you don't have to be a digital marketing expert to start building a solid plan for marketing your venue on search engines.
Optimize Your Website for Search Engines

Making sure your website follows SEO best practices is one of the biggest things you can do as a venue owner to help grow your digital presence.
The process isn't too complicated, as there are tons of guides on optimizing your website for search engines.
However, editing and writing new copy for your website can be time-consuming, especially if it has a lot of pages.
If you don't have time to take on this project yourself, you can always hire an agency to handle your SEO.
Write a Blog That Lists the Venues in Your Area

(And, of course, Yourself!)
This might seem a bit counterintuitive. Why would you want to highlight your competition?
The answer is a little complicated, but to keep it simple, these lists are great for funneling high-intent searchers (couples looking to book a wedding venue) to your website by targeting the keywords these searches use when shopping for a venue.
The result is that couples start coming to your website before your competition.
Plus, each engaged visit to your site tells the search engines that your website has informative and high-quality content, which in turn increases ALL of your search rankings.
To maximize your results, your blog post should include:
A title like "10 Rustic Wedding Venues in [Venue Location]"
A photo of each venue
Backlinks to the venue website
100-200 words about the venues
Lastly, you should include a prominent call-to-action on your blogs- a clear and present next step a user can take, like downloading a brochure or scheduling a phone call.
This gives your new visitors a clear next step if they want to book your wedding venue.
Strategy #2 – PPC Advertising
Target Couples Searching For Wedding Venues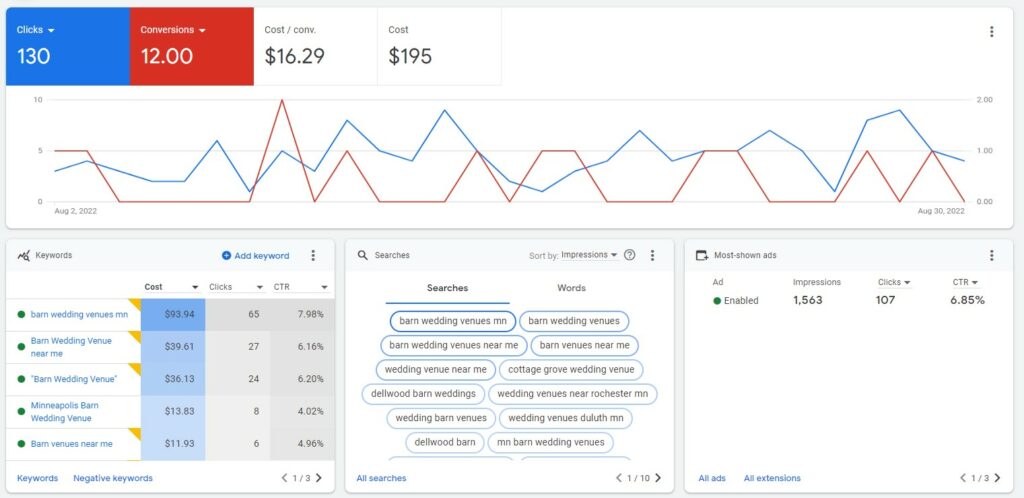 While implementing an SEO strategy for your website might get you to rank above your competition, chances are you will not be able to outrank WeddingWire and TheKnot.
Directories spend thousands of hours and hundreds of thousands of dollars perfecting their SEO to dominate search results.
But, with a successful Google Ads campaign and Google My Business listings, you can still snag the #1 spot and pull in a healthy ROI.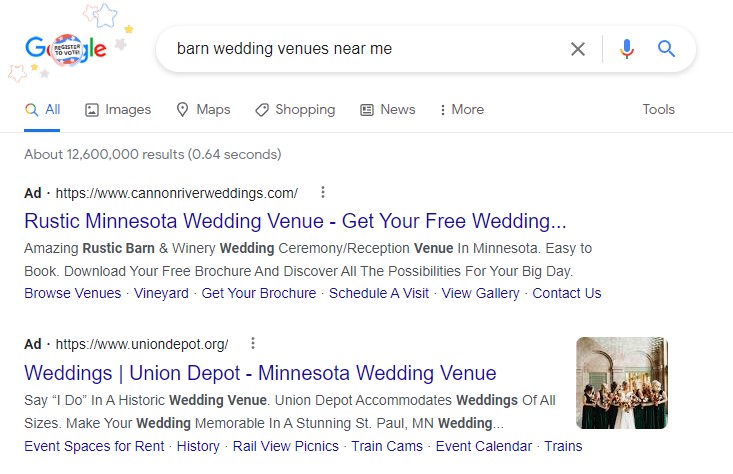 Plus, where SEO grows your website traffic over time, PPC campaigns start working immediately, so you can start booking more weddings right away!
PPC, or Pay-Per-Click, advertising is essential for venue owners struggling to generate organic clicks to their website.
And unlike directories like WeddingWire and TheKnot, you don't have pushy salespeople trying to convince you to shell out big $$$ for the promise of leads.
To learn more about setting up a PPC campaign, you can check out our guides on Advertising on Google or Facebook Advertising for Wedding Venues. [ADD LINKS]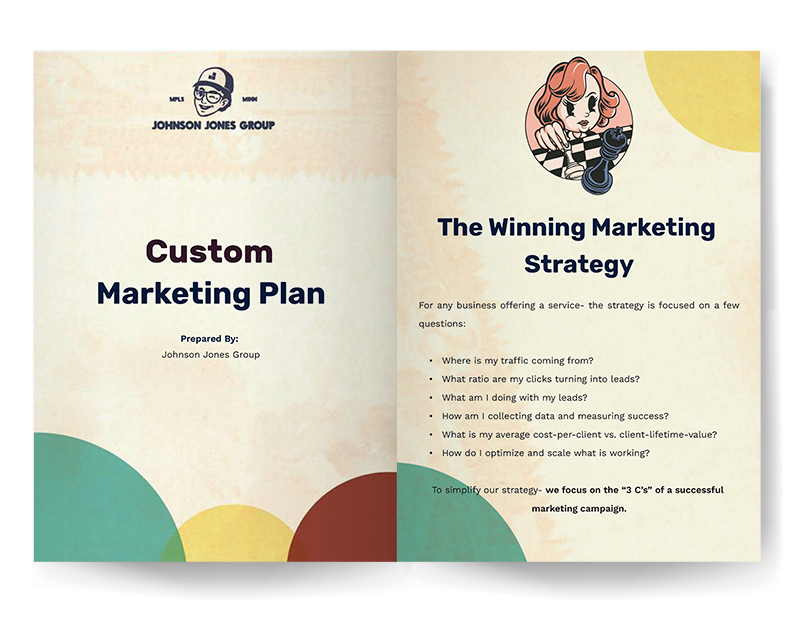 Find Out How We Can Help Grow Your Business
Let's discuss your marketing needs, and we'll help you put together a digital marketing strategy that will generate more leads and save you time.
Claim your marketing plan and get tips on how to boost your sales!
Strategy #3 – Website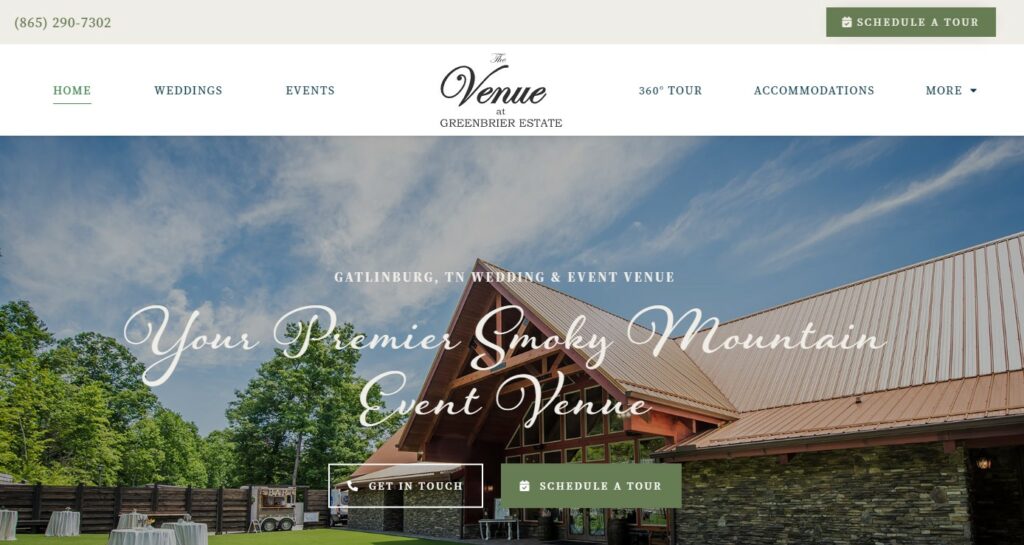 Refresh Your Digital Identity
Now this one might be hard to hear, but there is a chance your website is doing you more harm than good.
Your website is the core of your digital identity, and dated or unattractive websites that don't highlight your property are more likely to drive couples away than bring them in.
Common problems with venue websites include:
Old or unflattering photos of the property
Cluttered and confusing navigation
No clear call to actions
Poor performance on mobile devices
Dated visual aesthetic
If your website suffers from any of the issues above, it's probably time to consider building a new site.
Building a New Website Yourself
If you want to save money, you can use a platform like Squarespace or Wix to create your new website yourself.
These platforms are great for people with no coding experience, and they both offer libraries of templates you can use to get started right away.
The drawback is that building a website that helps drive bookings takes time, effort, and intentionality.
You can probably fill out a template with no problem, but UX, user flows, and CRM integrations might be harder to figure out on your own.
To get the most out of your website, you should consider working with a digital marketing agency specializing in wedding venues.
How to Build a Website that Books you More Wedding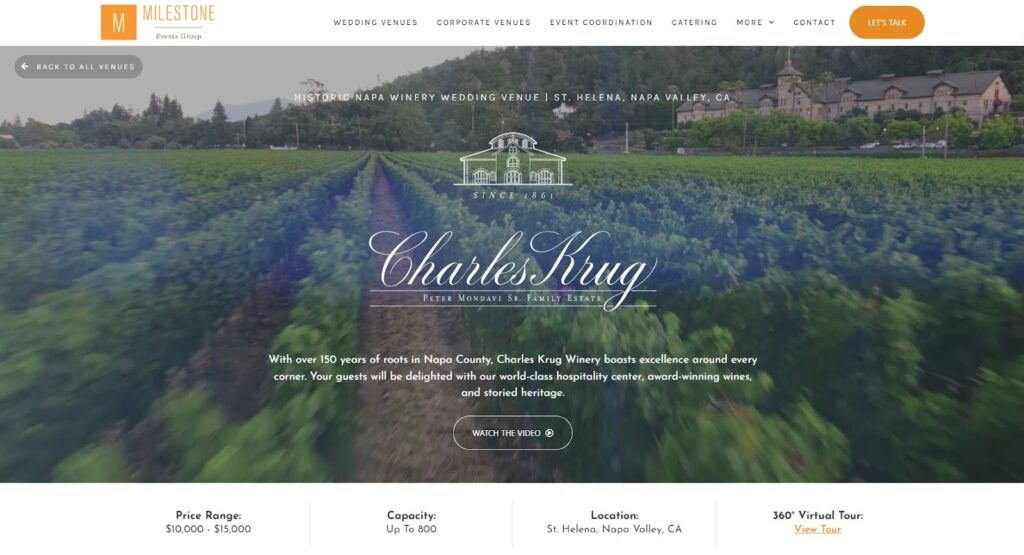 Okay, so you decided to build a new website. How do you create a website that books you more weddings at your venue?
To start, you should think about media, calls-to-action, and navigation.
Media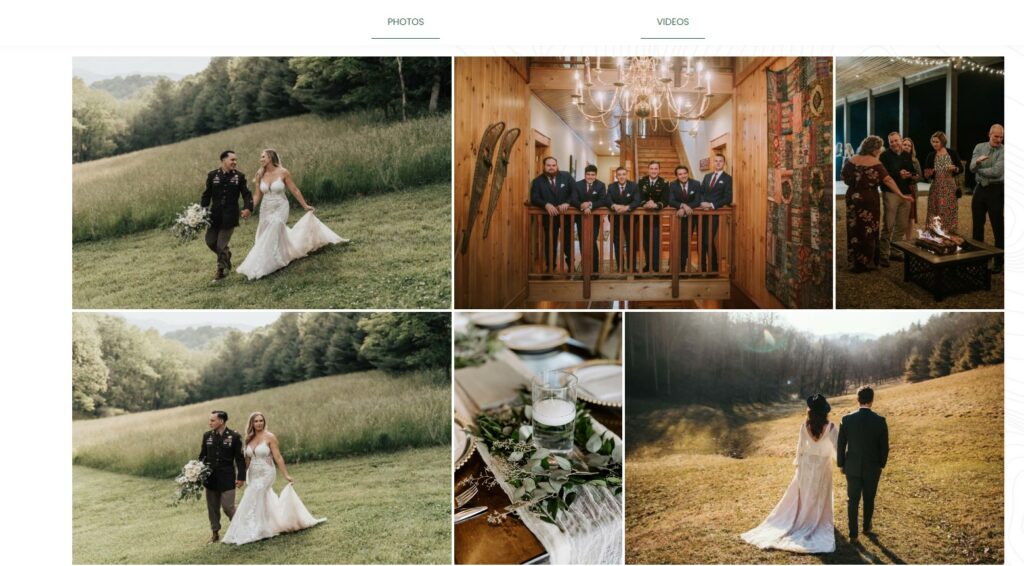 Getting beautiful photos of the property usually isn't much of a problem for wedding venues. Working closely with so many photographers and videos gives you access to tons of great media content.
Make sure to feature both your property and the events you have held in the past to help couples get a full sense of your space.
Calls-To-Action

Your website calls-to-action represent every convertible action you want users to your site. More simply, it's a button, or a contact form, or a Schedule a Visit link, or even your phone number- anything on the site that asks the user to take a step into your sales funnel.
You'll likely have a lot of different ways for your visitors to connect with you, but you should also have a Primary CTA.
Your Primary CTA is the ideal next step a potential client can take to start the process of booking with your venue.
Your Primary CTA should be present throughout your website and consistently placed and designed. This will help give your users a sense of familiarity throughout the site so that they know where to go as soon as they are ready to take the next step.
Keep in mind that your Primary CTA should:
Give your users a clear offer
Be consistent in design
Be present on most, if not every, page
Ask for only the information you need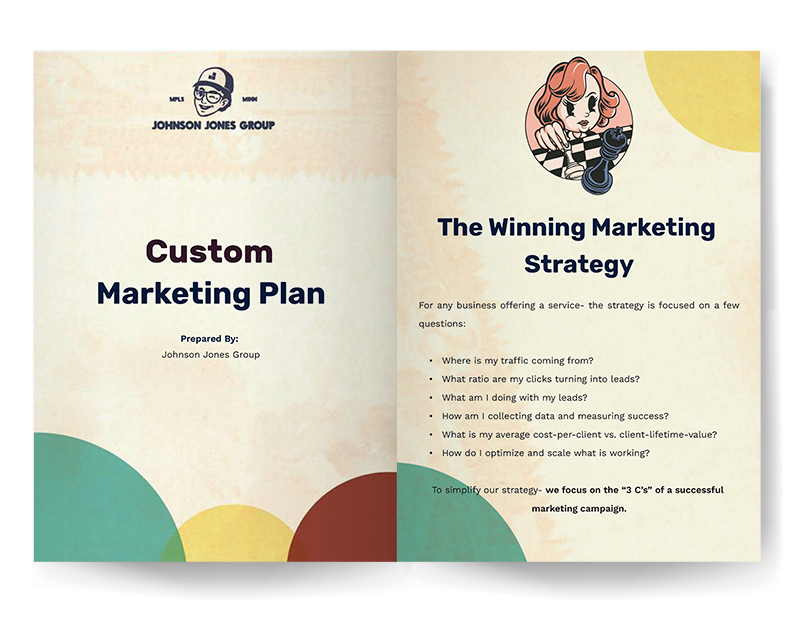 Find Out How We Can Help Grow Your Business
Let's discuss your marketing needs, and we'll help you put together a digital marketing strategy that will generate more leads and save you time.
Claim your marketing plan and get tips on how to boost your sales!
Navigation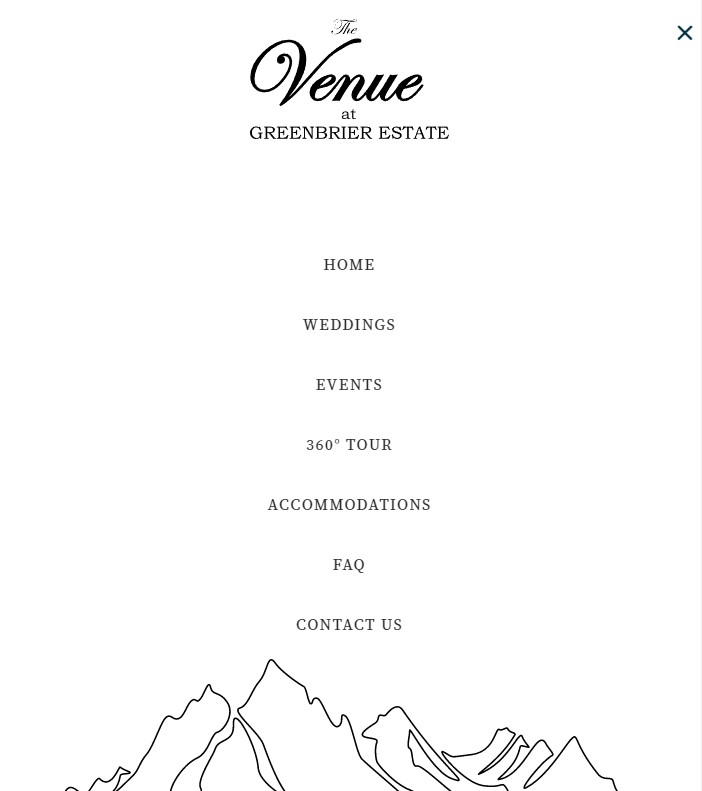 One of the main complaints we hear from clients is that their website feels "messy." The internet changes fast, and even if you built your websites just a few years ago, your site might already be starting to feel out of date and disorganized.
Don't worry; it's not impossible to streamline your website yourself. It just takes a few guiding UX principles and a slightly different frame of mind.
Now, I'm not going to give you a whole crash course on UX, but I do want to have you think a little bit about what you want users doing on your website.
To start, ask yourself these questions:
What actions are users taking on my site?
Where are those actions taking place?
Where are these actions taking them?
Asking these questions about your website can help you map out how all your web pages work together, which in turn allows you to make more informed decisions about where to place your content.
Strategy #4 – Email & Text Automations
Keep Couples Engaged with Frequent Communication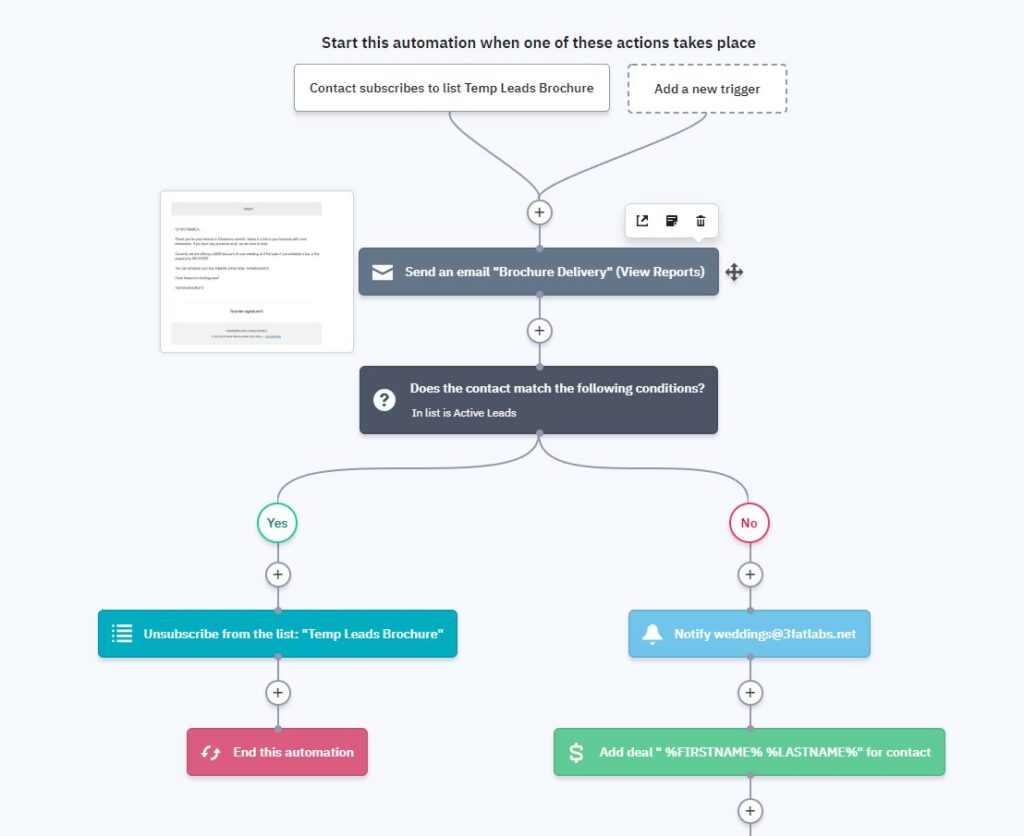 The above options are all great ways to start booking more weddings at your venue, but what if you already have a great website, blog, and search ads?
That's where email and text automations come in.
Email and text automations handled through platforms like ActiveCampaign and SalesMsg, allow you to create automatic follow-ups, reminders, and promotional campaigns that you can use to keep your venue at the top of couples' minds.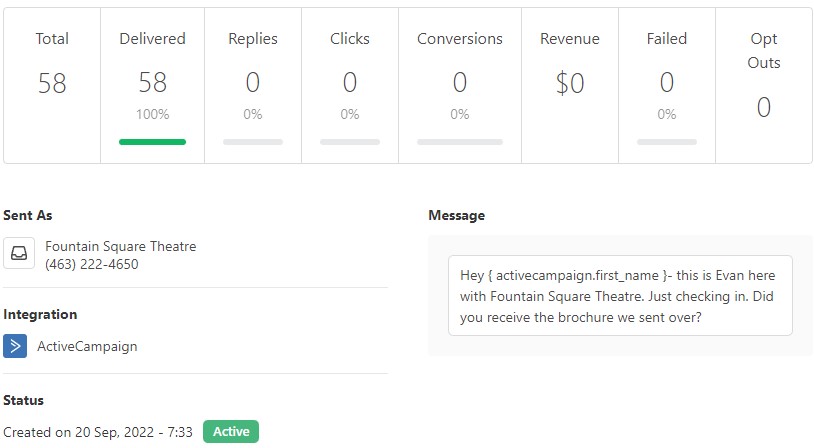 These automations don't replace the personal touch, of course, but you can use them to help streamline the parts of your sales funnel that is essentially copying and pasting already.
Plus, you can customize your messaging so that potential customers never feel like they're reading a canned response.
Automated follow-ups can patch up holes in your funnel so that you can start booking more weddings without clogging up your day with repetitive emails.
Wrapping-Up
As the wedding industry continues to grow, so does the competition, and it can be difficult to know what the best steps are for your business.
Hopefully, these tips on how to book more weddings at your venue gave you a bit of insight into how you can start making improvements to your digital marketing efforts. To recap, we talked about:
How to improve your site traffic with SEO strategies
Hyper targeting your customers with Google Ads
Building a website that drives conversions
Keeping your couples engaged with text & email automations
If you're interested in learning more about marketing your wedding venue online, why not schedule a meeting with us? We've helped dozens of wedding venues fill their schedules and have the expertise needed to help your business succeed.