In this article, our team got together to analyze the best options of lead generation for accountants business.
Every accountant will get different results from lead generation strategies so our goal is to provide some different solutions that may work for you and your accounting firm.
If you are tired of reaching out to cold prospects and would prefer to focus on an inbound lead generation strategy, then this article is for you.
Without further ado-
Let's dive in.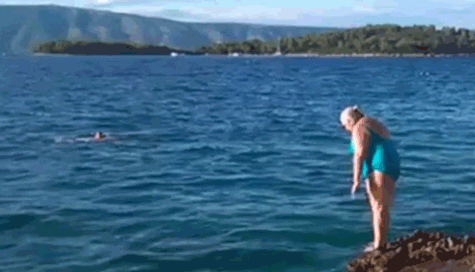 How We Categorized Different Lead Generation Sites?
To better organize the information- we broke down our list into 2 categories:
Free websites /Directories
Lead Generation Agencies
My personal opinion is that a marketing agency can do a much better job at lead generation because you get access to lead generation services such as:
Google Ads
Social Media Marketing
Search Engine Optimization
Conversion Rate Optimization
Etc…
However, directories can be a valid option if they are working well.
So before getting into the meat and potatoes… I want to have 2 tips I recommend:
Consider hiring an agency if your goal is to really scale your business.
Collect data and report on the source of your inquiries so you know which directories are bringing the best ROI to your business.
At the end- we will also include some additional strategies and tips for accounting firms looking to take a DIY approach to marketing.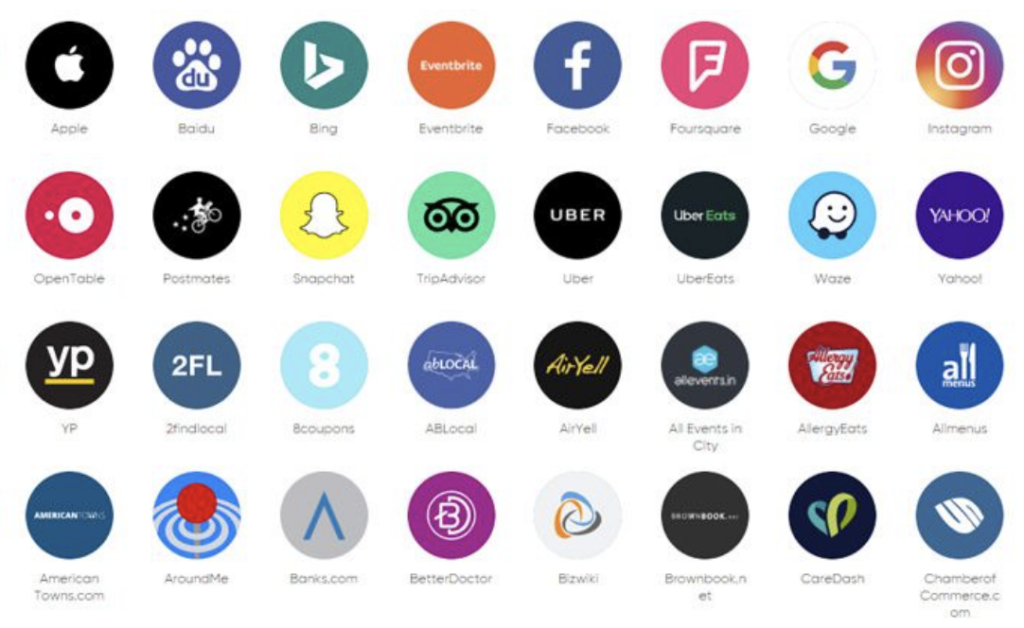 Websites and Directories
Let's begin with the directory websites.
With a very little time commitment- you can get your business listed in places that will almost certainly drum SOME business for you.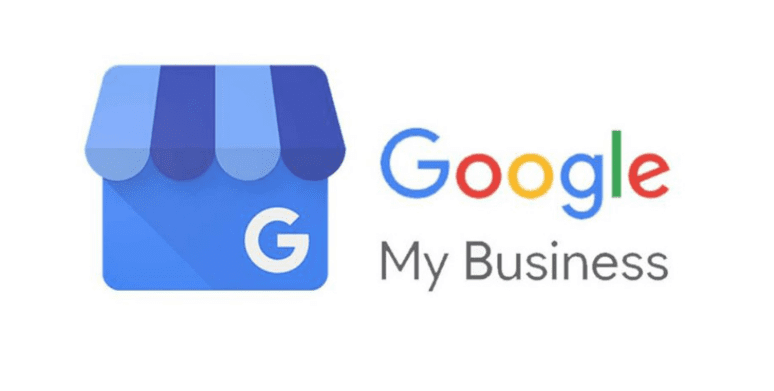 1. Google Business Profile
Google Business allows business owners to list themselves onto the local map.
This is the tool used to get listed in Google Maps.
However, many people don't know that Google has a "Map Pack" feature seen in search engine result pages.
This specifically shows up when a user is searching for an accounting firm locally.
Ex. "Accounting firm near me" or "accounting firms in [CITY]"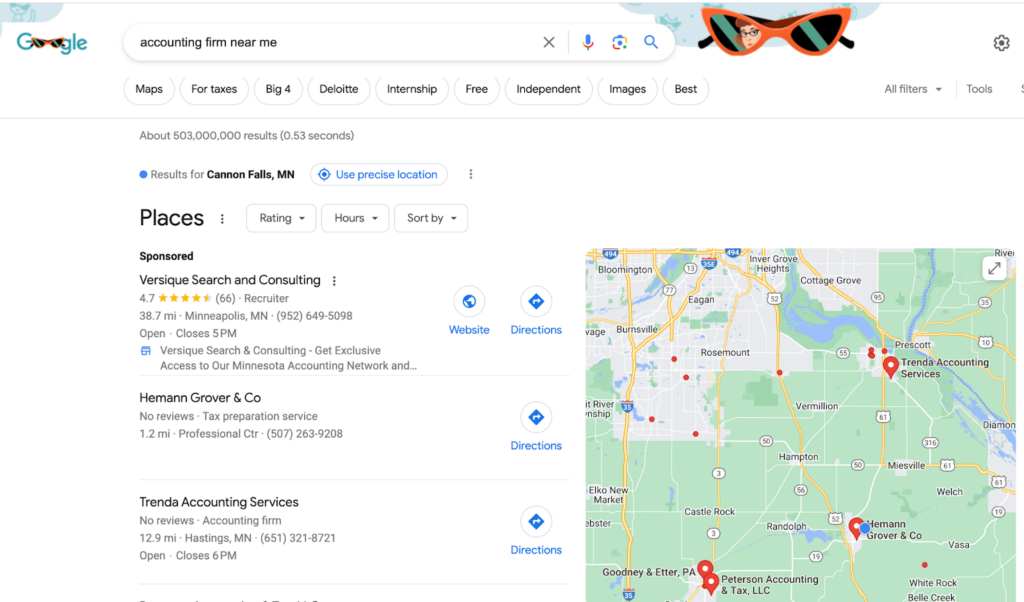 Notice how the VERY FIRST result I am given when searching "accounting firm near me" is the local "Map Pack"
By spending a little time optimizing your Google Business Profile, you can easily make progress ranking your business.
You'll notice that 2 out of 3 accounting firms in the Google results don't even have a single review on their profile.
You can also see that the firm that does show up top is sponsored.
There is a way to integrate your Google Business account into Google Ads and actually advertise in this Map PAck as well.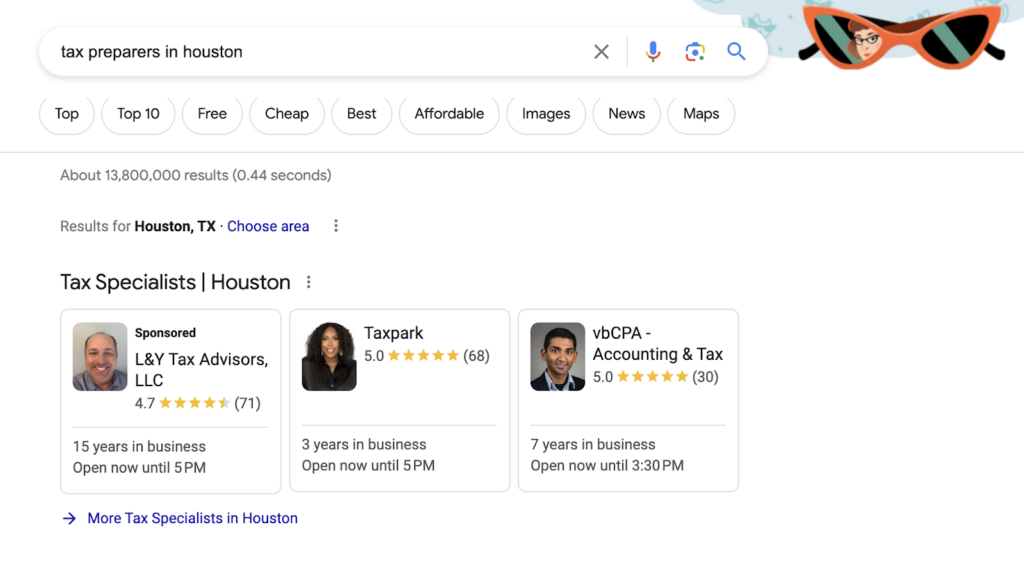 2. Google Local Service Ads
Back in 2015, Google launched a lead generation service called Local Service Ads.
What made this program unique, is that Google vets out each business attempting to sign up.
Accepted applicants could receive a "Google Guarantee"
"The Google Guaranteed program will help not only business owners like you but consumers as well. Customers in the United States can be reimbursed when they are dissatisfied with the professional services they received with lifetime limits of $2,000 per customer." -Google
What is really nice about these types of ads is that they bill on a CPL or Cost-Per-Lead.
Google will only bill you for the phone calls you get, where traditionally you are billed per click.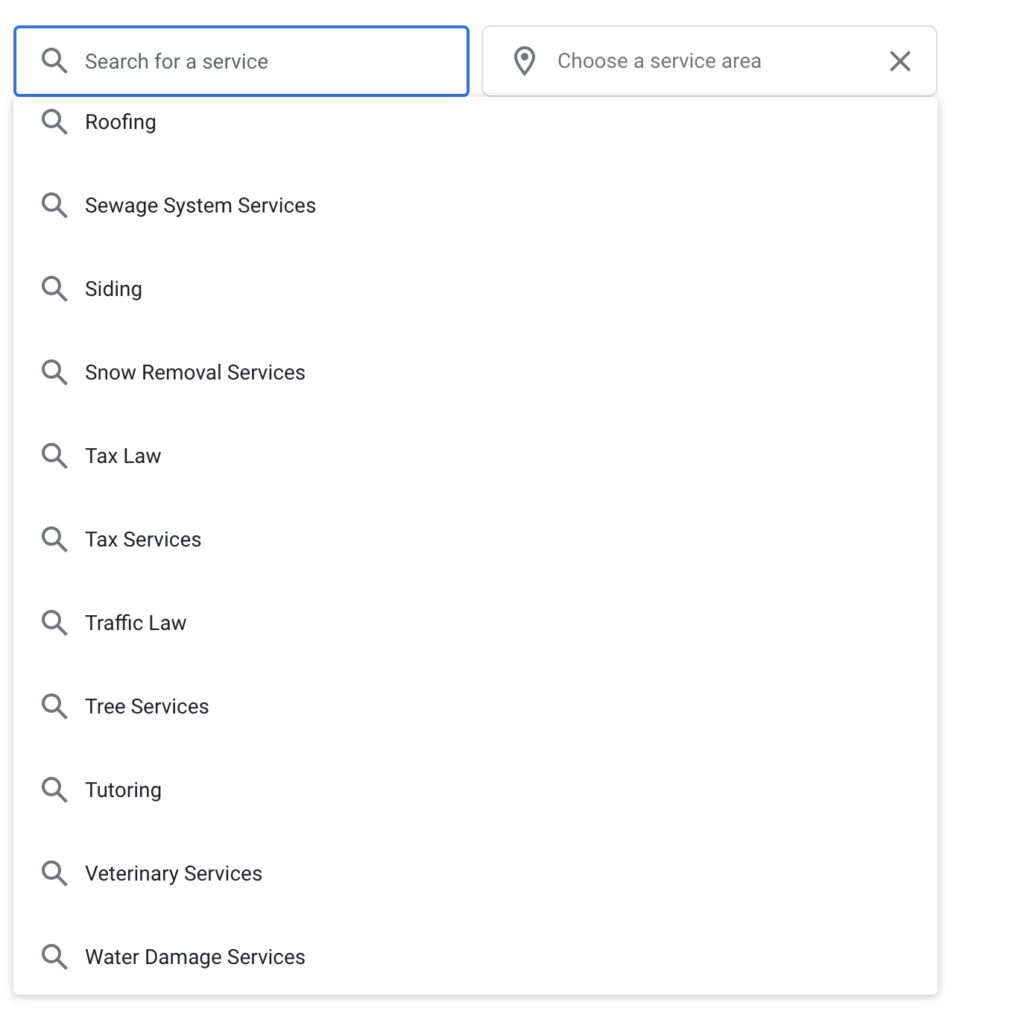 You can only sign up under a select amount of services, so this will only apply to Tax Law and Tax Services.
If you want to learn more about Google Local Service Ads, you can visit the link here.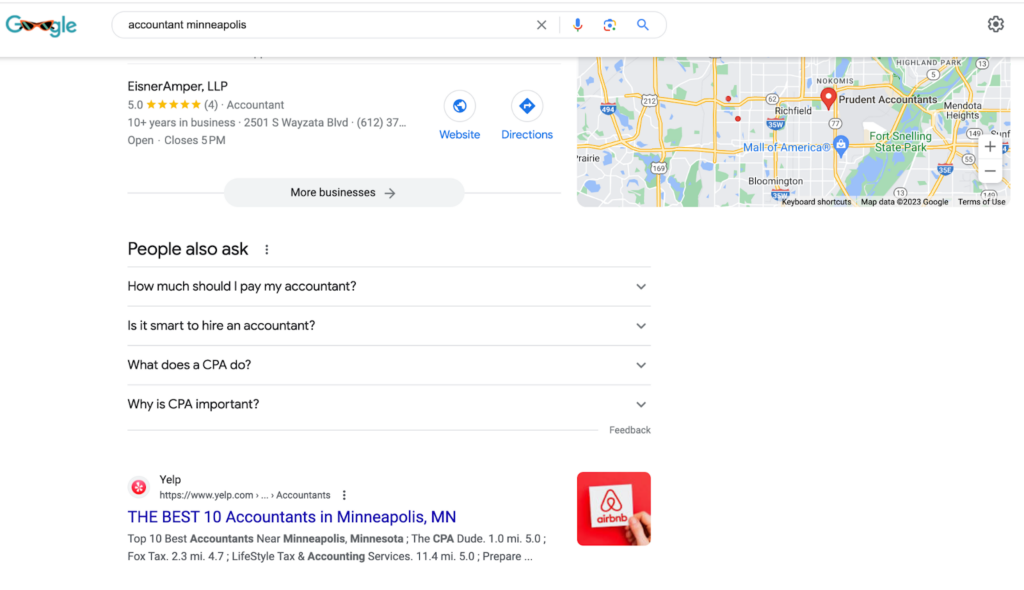 3. Yelp
When I performed a similar search on Google ("accountant minneapolis") I got the results above.
You will notice that Yelp is the first organic result below the map pack and the "knowledge panel"
Yelp free listing can be another great place for accounting firms to list their business.
This is because Yelp's SEO team is very good, and they rank well for a lot of the search terms that your customers might be using to find you.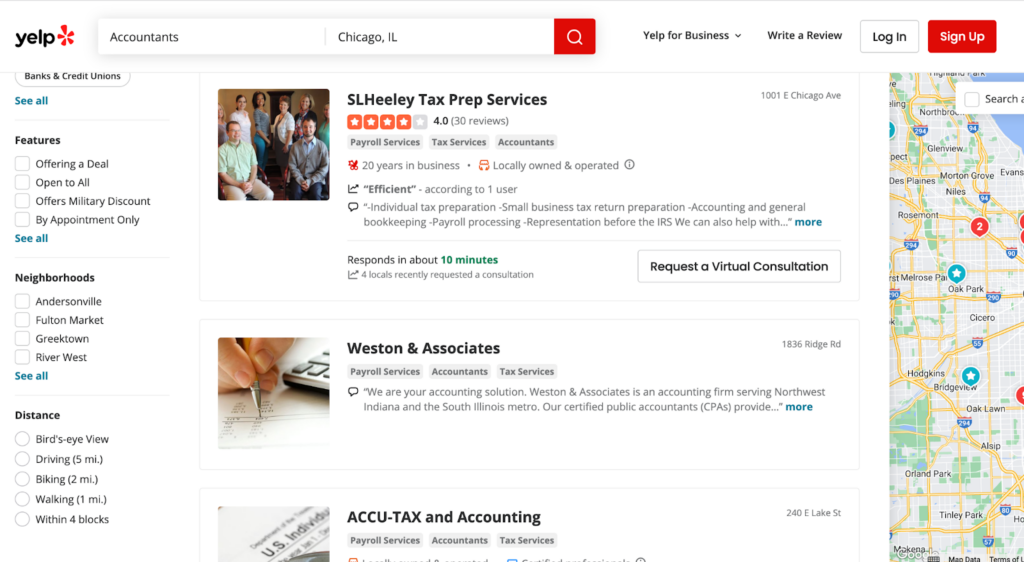 While I recommend just sticking with Yelp's free option-
They do offer a paid package to feature your business starting at $90/mo.
(And I know this because Yelp sales will NOT STOP CALLING).
I don't believe the paid option is the best use of your marketing budget but that is just my opinion.
Yelp can be an enticing option because they "claim" to have 178 million monthly users visit their site.
However, I believe that these users are first searching for a specific business and Yelp is typically the first result.
So Google Ads and a good SEO strategy can skip the middle-man and you can get your traffic directly from Google.
4. Thumbtack
Thumbtack is a directory aimed at connecting customers to businesses that provide services.
While Thumbtack started by appealing primarily to freelancers and consultants-
More and more accounting firms have chosen to use the site as a way to attract new clients.
I personally found my accounting firm on Thumbtack as well.
Thumbtack can bring in smaller businesses or individuals if that is your target market.
But I wouldn't recommend it for any firms that aims to have a client base of businesses making $1 million annually or more.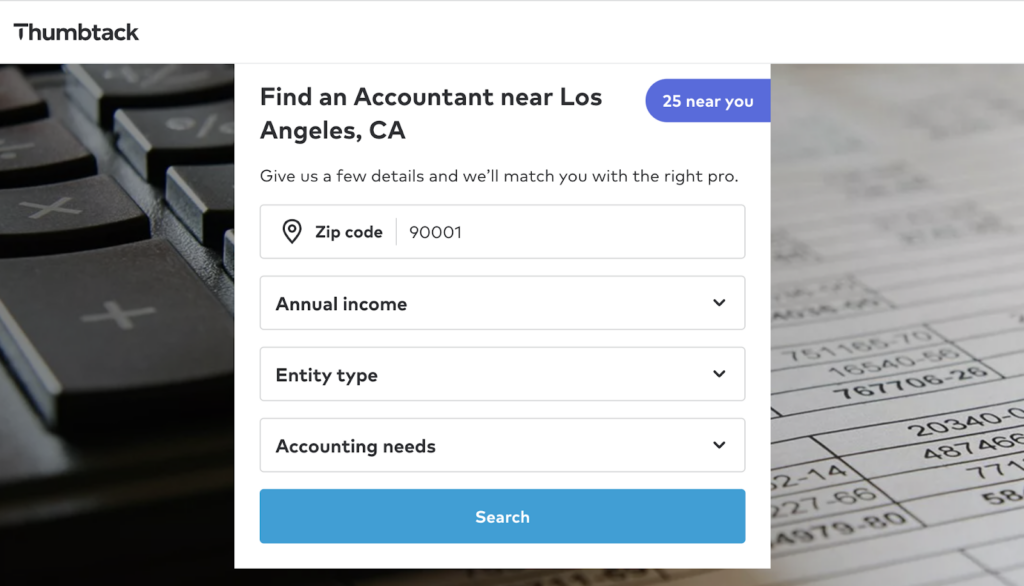 One benefit of using Thumbtack is the pricing structure.
You will only have to pay when a new lead contacts your business.
There is no annual fee and you are charged on a credit system.
This means you pre-pay for credits and Thumbtack will charge them whenever a lead contacts you first.
5. Expertise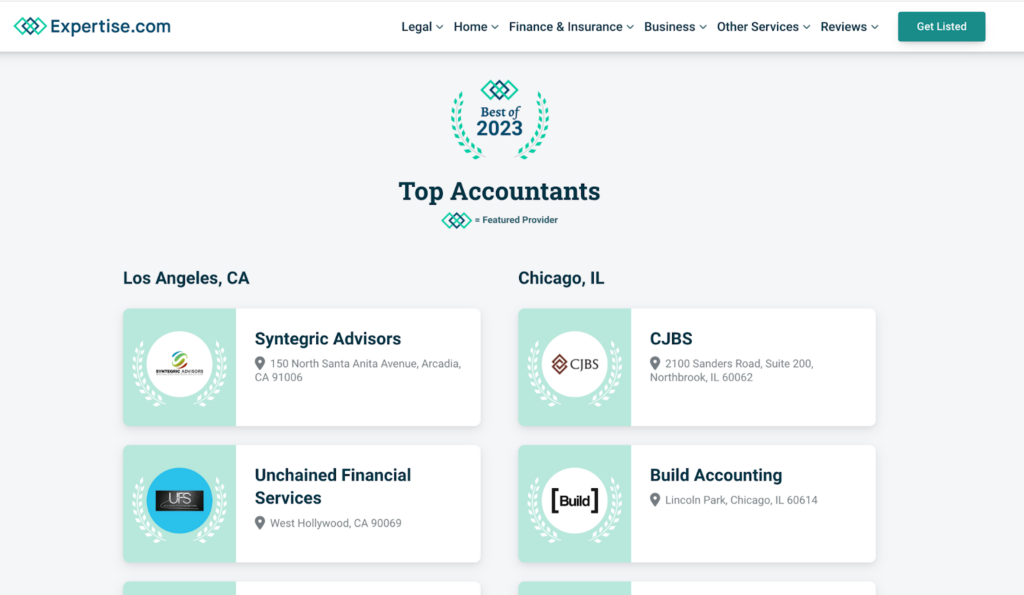 Much like Yelp, Expertise does a good job with SEO and consistently ranks on the first page of many search terms like:
Expertise is a directory that features a variety of businesses.
"CPA near me"
"Accounting firm near me"
"Tax services near me"
"Bookeepers near me"
An interesting way Expertise ranks so well is because they consistently create "top lists" of accounting firms listed on the site.
Additionally they provide a badge that you can list on your website.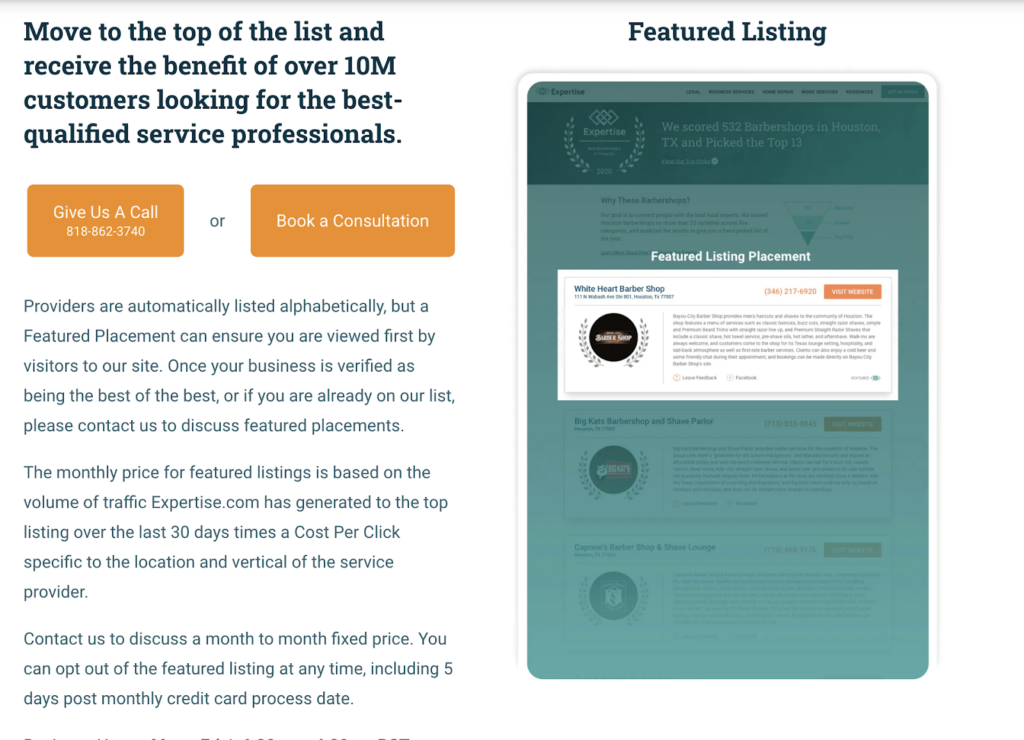 It's free to list your business on Expertise but they do offer paid features as well.
While the price is different for each service and each market-
I have heard it typically hovers around $100/mo on average.
6. Clutch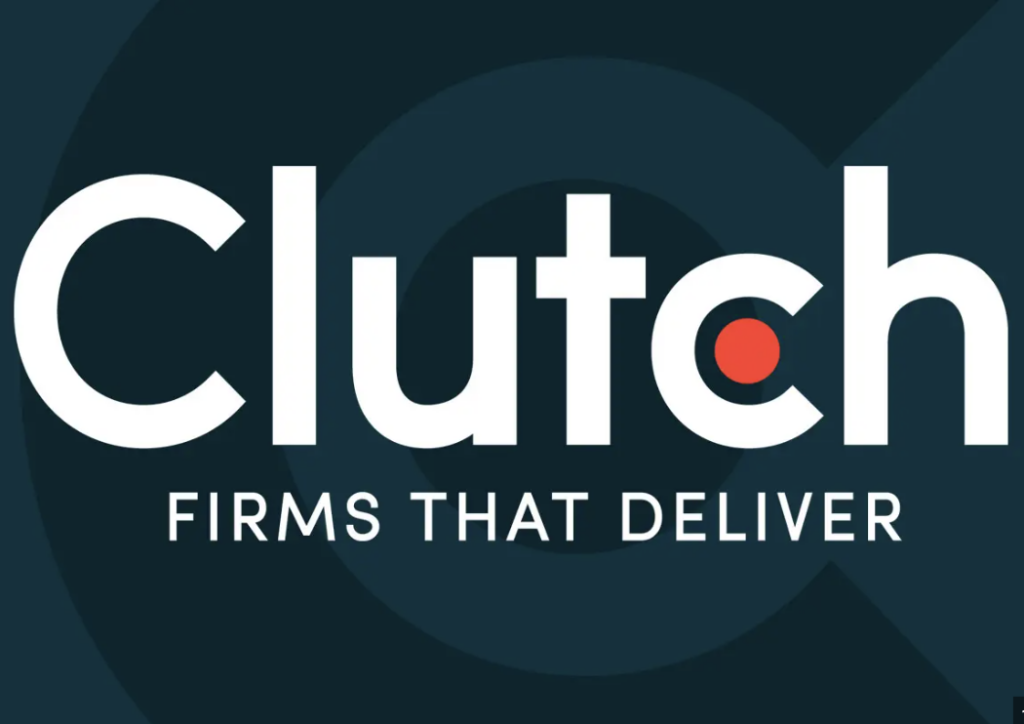 Clutch is similar to the other directories listed above.
For reference, Clutch is smaller than Yelp, but has more monthly visitors than Expertise.
A basic account is free and allows you to list your business and potentially show up in results.
Other packages include $125/mo for Clutch + and $350 for a Sponsor.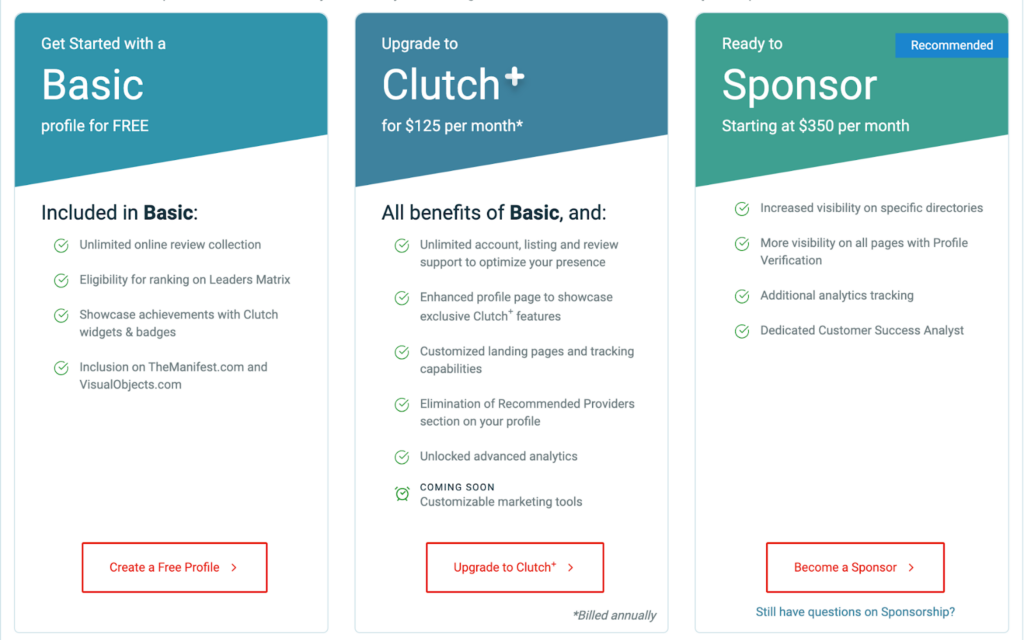 In my opinion, the basic package couldn't hurt to have-
But also won't bring in much business.
Clutch+ is a waste of time entirely if you ask me.
The only viable option would be the Sponsor package.
However, if you pursue this site, I would make this the only directory I focus heavily on, due to the high price.
7. UpCity

UpCity is one of the smaller directories for accountants.
This can be a good or bad thing depending on which market you are in (make sure to read the tips at the end of the article).
Essentially, you'll want to secret shop on Google for an accountant in your area and see if Upcity shows up high in the results.
If you do see UpCity ranking in your local market, it could be worth a sponsor.
Based on my research, it seems UpCity has less sponsored members than any directory listed above.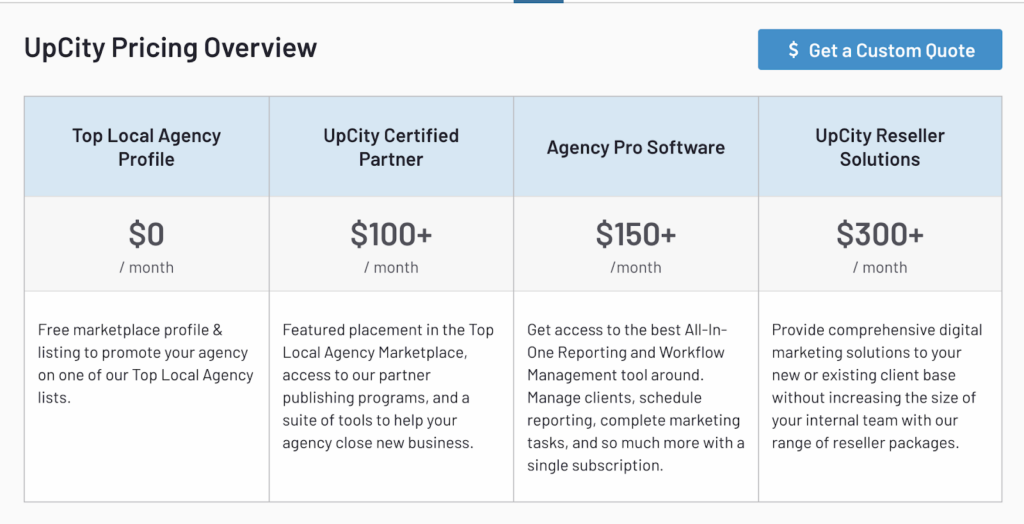 UpCity costs roughly the same as Expertise and the business profiles are also similar.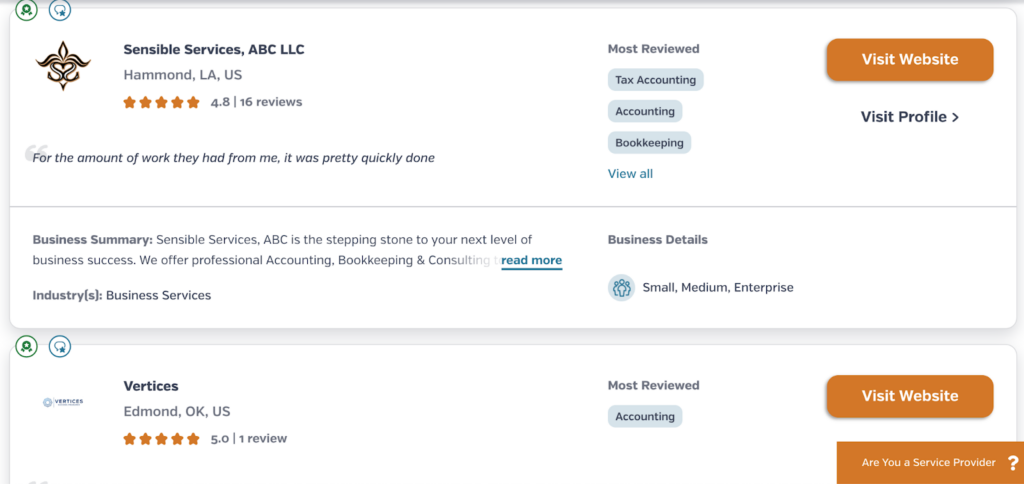 The benefit here is that the top accountant (sponsored) in my search on UpCity had only 16 reviews.
So it would be much easier to be competitive in this directory.
8. Upwork
Upwork started in 2013 with a goal to connect freelancers to customers.
If you are operating your business alone and provide simple services for Taxes, Bookkeeping, Etc- This option may be good for you.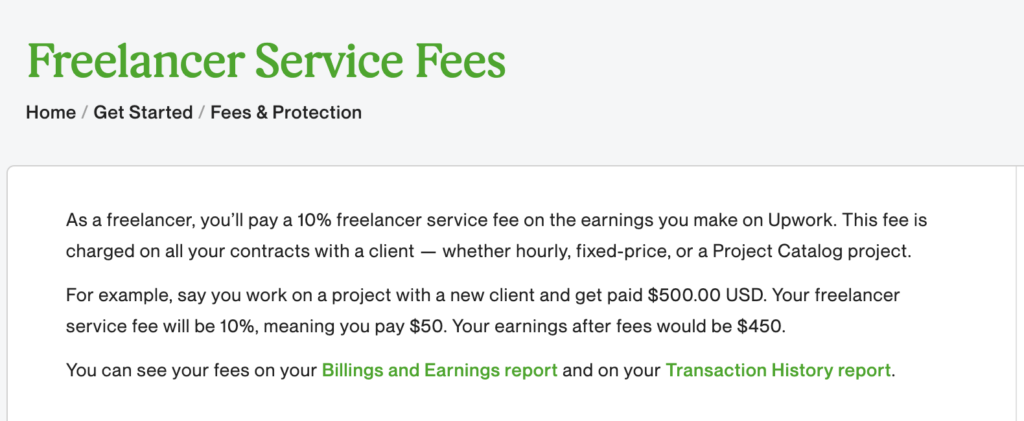 Upwork has a very interesting pricing structure that is made for the freelancer.
You only pay for completed and paid for work that came through Upwork.
The fee is 10% on the earnings you make.
Upwork would definitely be something I would recommend for any accountant that is just getting started.
9. Local Association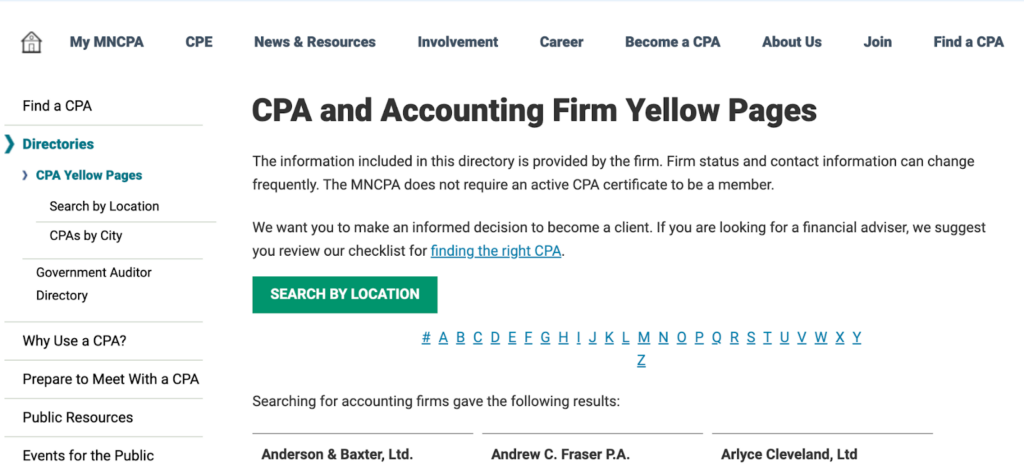 Most states will have some form of association that Accounting Firms can join.
In my state, it is The Minnesota Society of Certified Public Accountants (MNCPA).
These associations will oftentimes list your business for users to shop.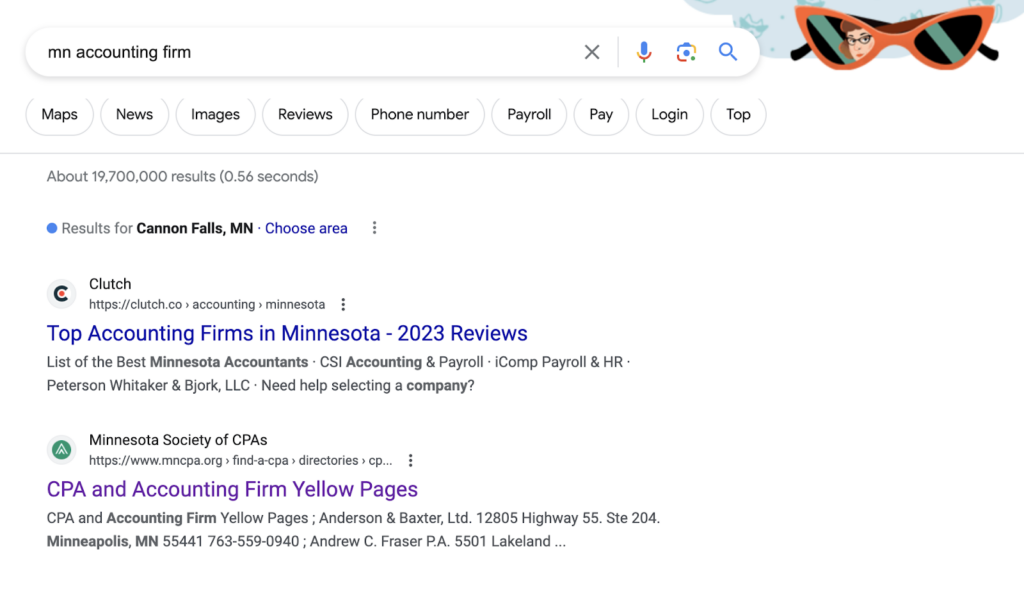 When I performed a search for "MN accounting firm"-
The MNCPA was listed as the second search result.
So while it might seem obvious and/or a waste of time- there are some real benefits to listing your business on sites like these.
Especially if your business name is AAA Accounting (usually these are listed in alphabetical order).
10. Local Board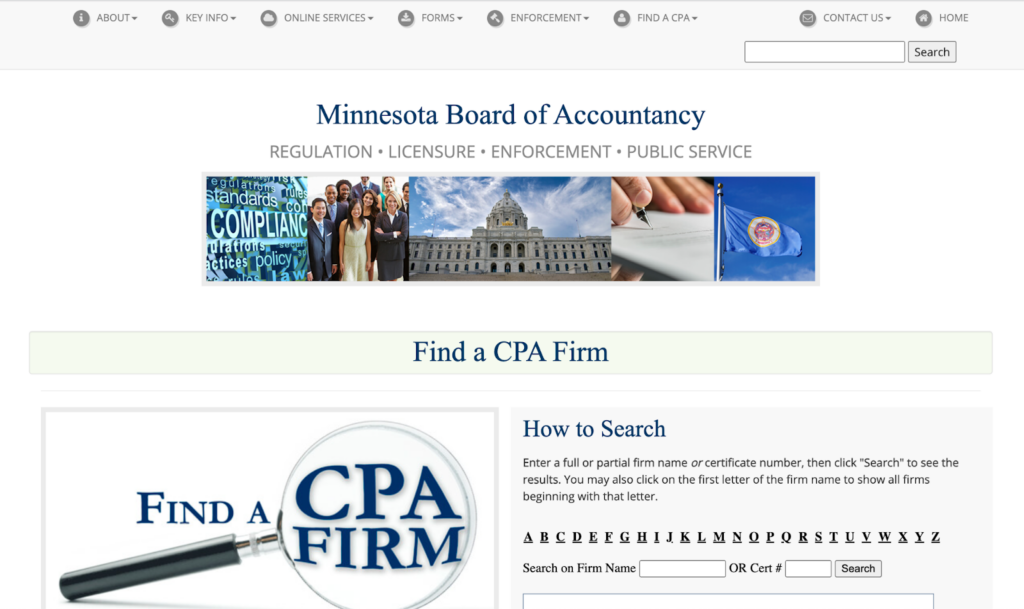 Sticking with the theme of locality….
Your local board can also list your business for customers to find you.
While these websites are often dated and aren't the best options, they are usually a given.
Lead Generation Agencies For Accountants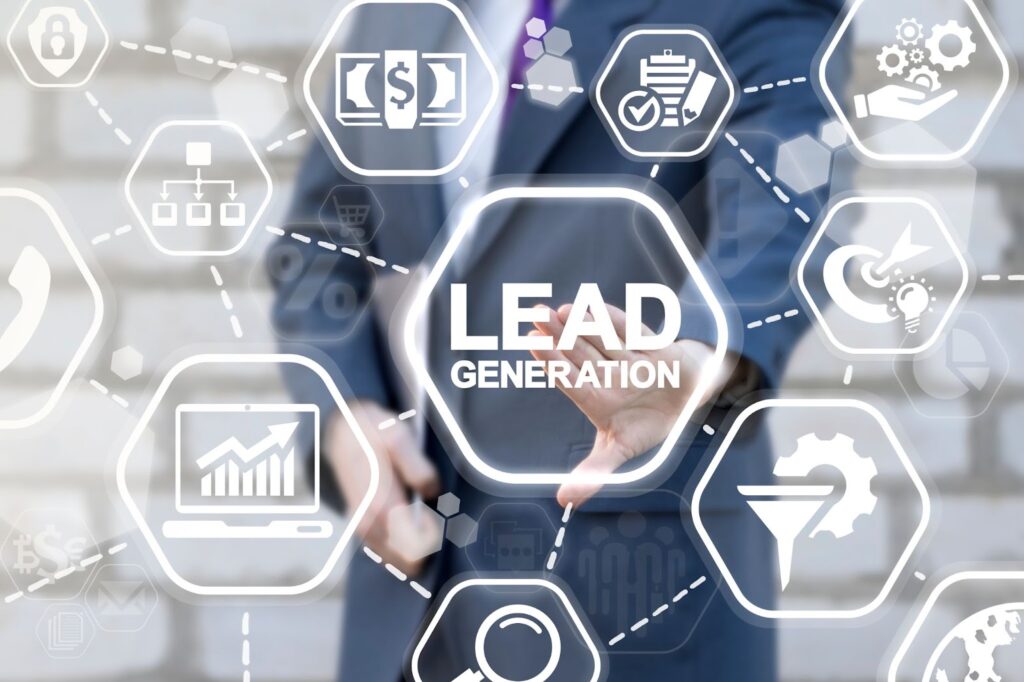 The websites listed above can be a great starting point for many accountants.
But what if you already have a successful accounting firm and you want to scale it to the next level?
Directories will never be the end-all-be-all and eventually you will want to hire a marketing agency.
In this section we will provide you with a list of agencies that can help grow your accounting business.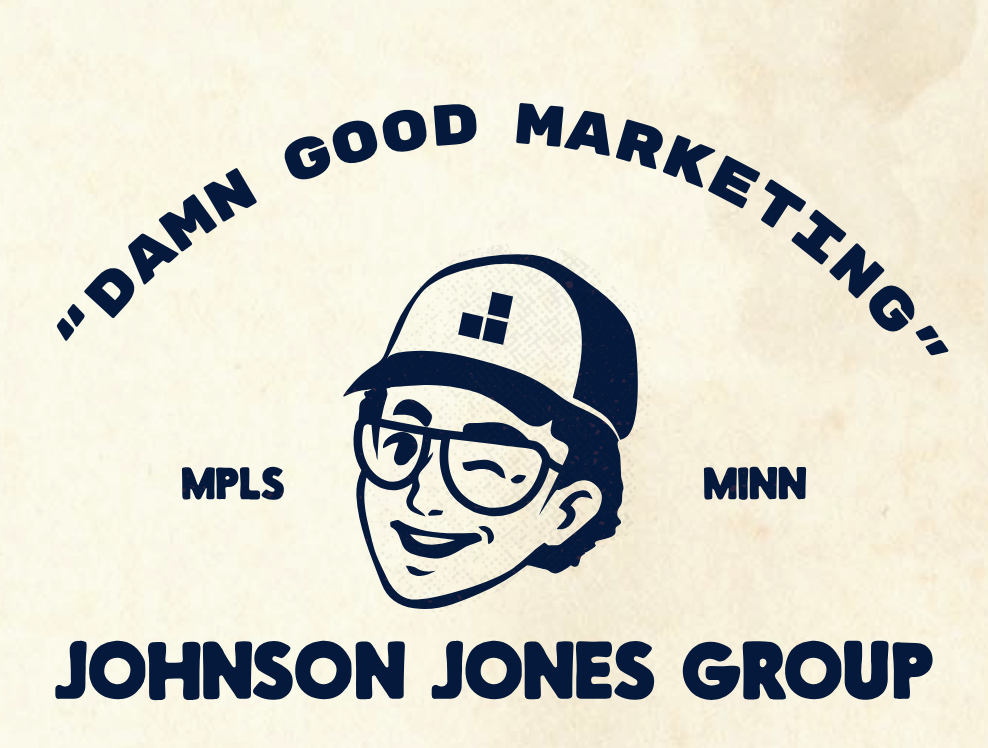 Disclaimer: Johnson Jones Group is the marketing agency I work for.
It's also the agency hosting this article.
But bias aside….
Johnson Jones Group specifically works on lead generation campaigns for Accounting Firms like yours.
We focus on a data-driven strategy and offer services like:
-Marketing Consultation
-Web Design
-Google Ads
-SEO
-Social Media Advertising
-Directory Management
-Content Marketing
-Marketing Automation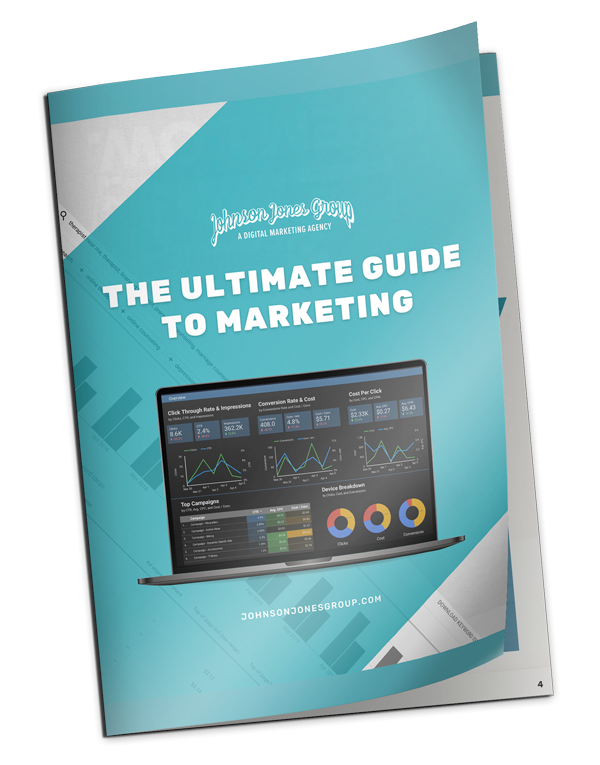 Proven strategies to increase your leads in 2022
What really makes us different is that we specialize in more than marketing.
Our Account Reps really get to know your business by the numbers and make sure that you are realizing a healthy return on your investment by:
Understanding your client lifetime value
Putting target prices on Key Performance Indicators (what is the cost per consultation)
Understanding your average close ratio (3 consults to 1 client)
And finally put it all together to transparently let you know if what you are getting is working.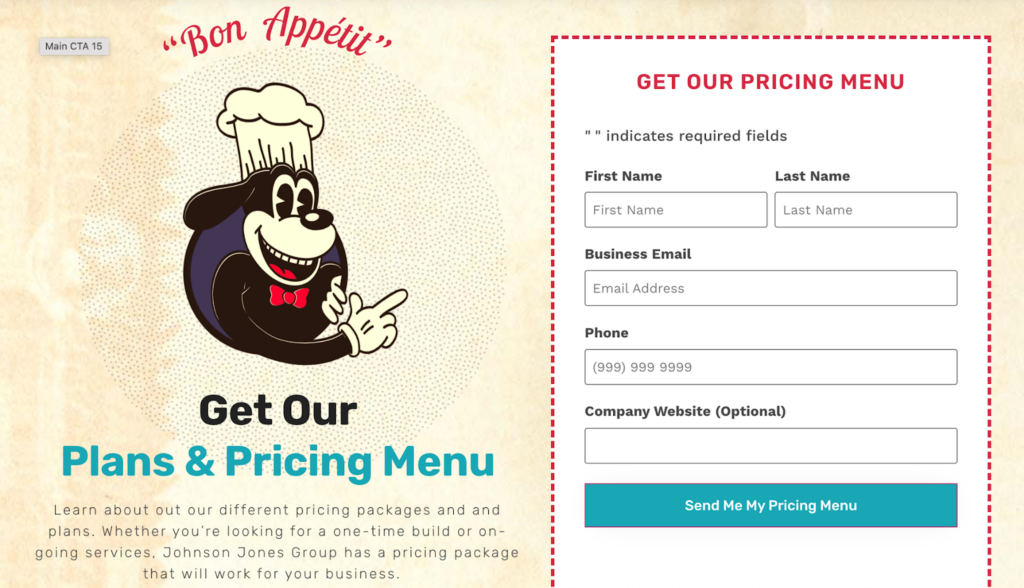 If you visit our homepage at johnsonjonesgroup.com we have plans & pricing available.
And you can schedule FREE marketing assessment where you can get a custom strategy for your business
(whether you decide to use us or not)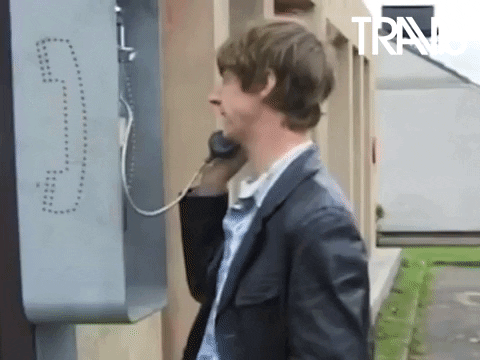 Ok getting off my soapbox now. Let's get into some other great marketing agencies for accounting firms.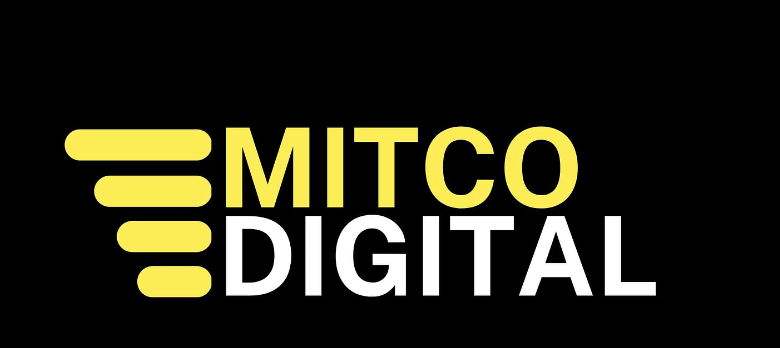 Based in Cape Town South Africa, but operations in the United States as well-
Mitco Digital is an agency that specializes specifically in marketing for accountants.
While I couldn't find prices on the website, the packages were listed: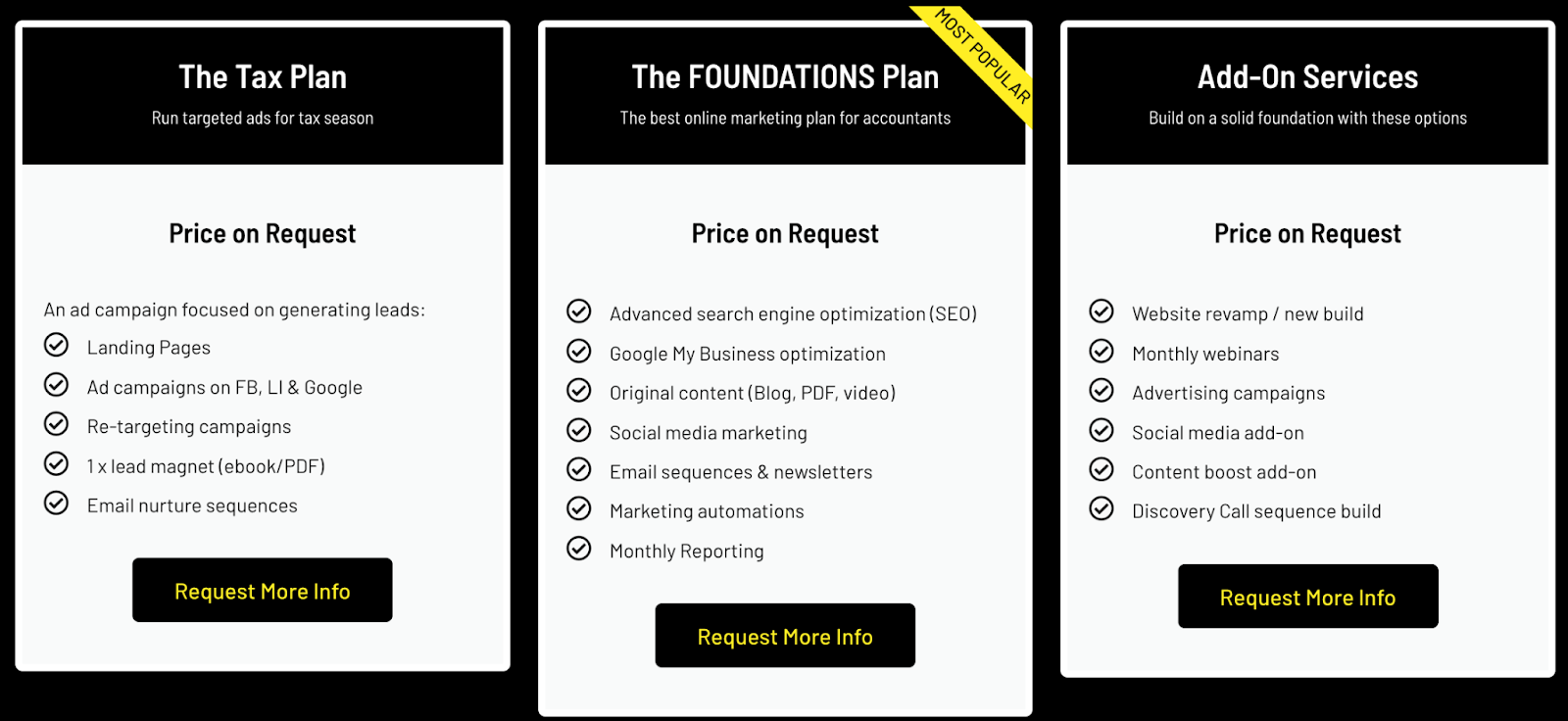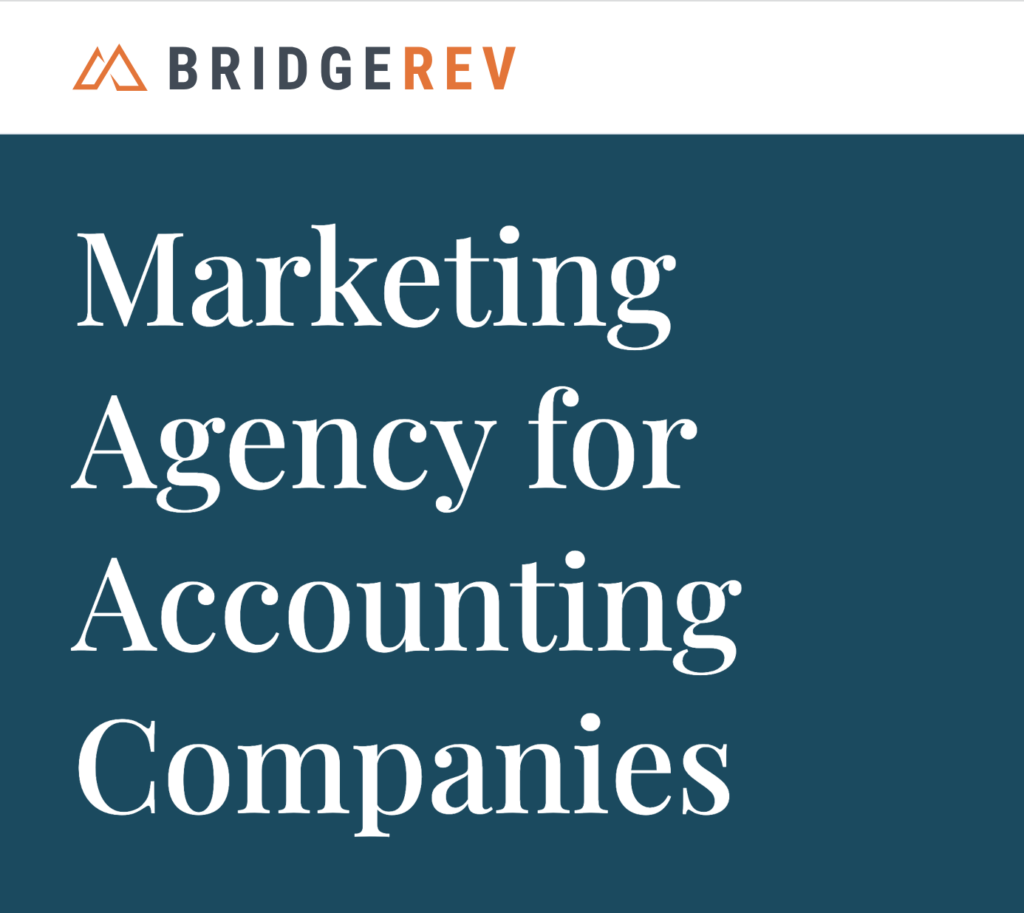 Based in Oklahoma City- Bridgerev was founded in 2012.
Their primary expertise is in HubSpot onboarding and management for accounting firms.
HubSpot's suite off tools mean you get everything from Web Design to Marketing Automation.
While their website did not mention pricing or packages, they do offer a free report.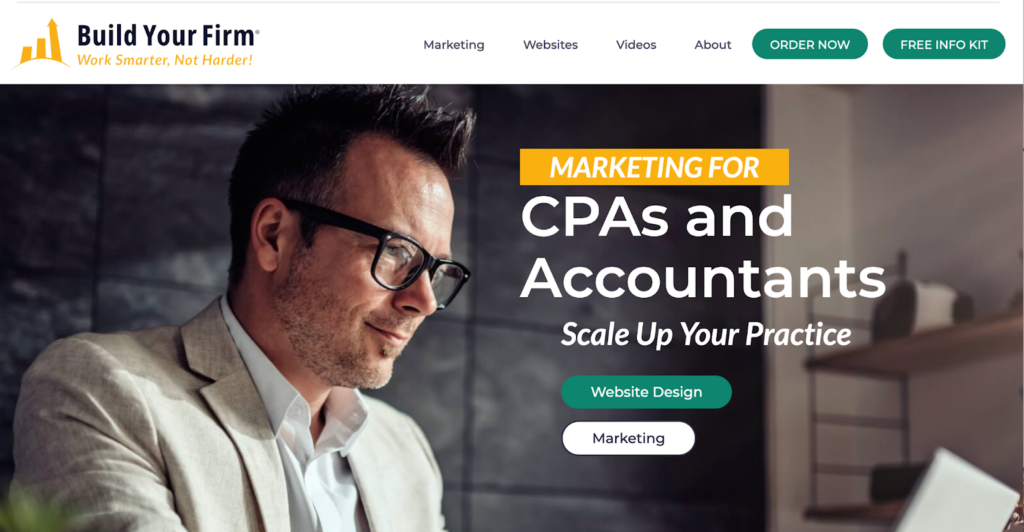 Build your firm has an interesting business model for the "newbie" out there that is just getting into starting an accounting firm.
While they offer Google Ads and Social Media management they also have an interesting program.
It's called "Outsourced Marketing."
With this plan you sign on for 3 years and you work with their team to develop a strategy that is then divided into your responsibilities and their responsibilities.
This is a more hands on approach and you get training throughout the process to be able to take over your own marketing campaigns later on.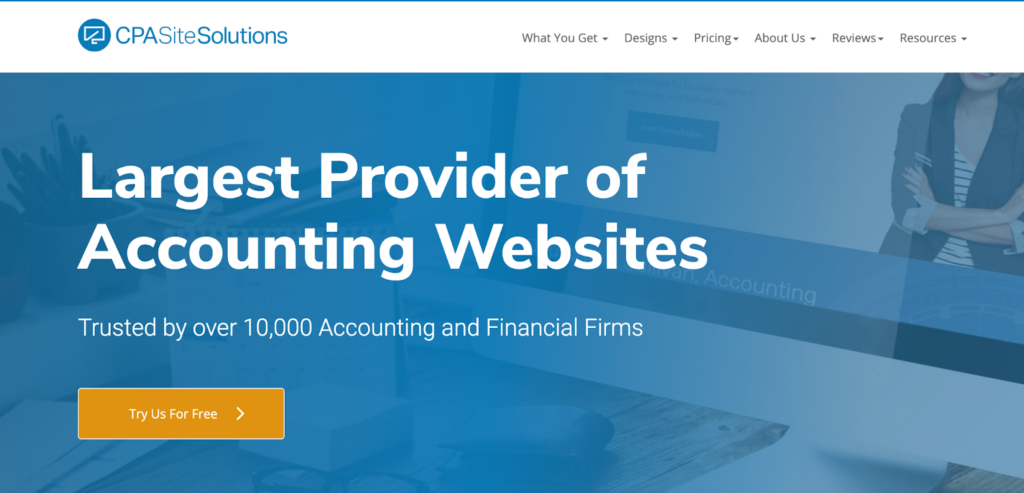 CPA site solutions is another agency that specializes in working with accounting firms.
While they do offer more on-going services for marketing/advertising-
Their main focus is on web design and development.
The packages are interesting because you don't have to pay a large sum up front.
It is more of a "lease your site" type of structure.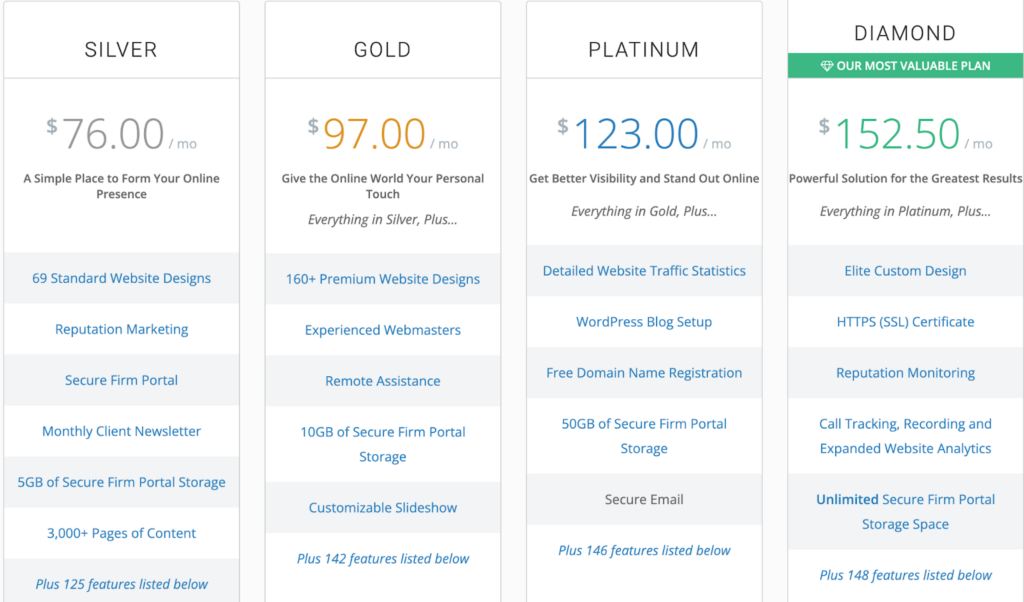 This would be another good option for someone just starting out.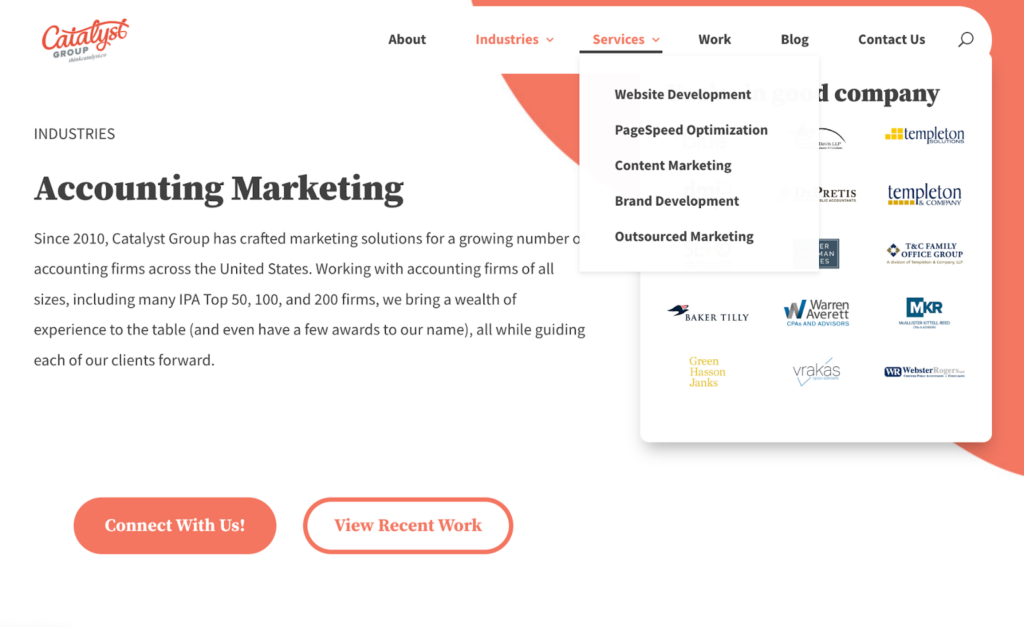 Based in Noblesville, Indiana- Catalyst is a marketing and design firm that works with accounting firms.
Their main services are in web design and development, as well as branding.
A Few More Lead Gen Agencies
While I selected the agencies above because of their niche (working with accounting firms)-
I recently created a list of agencies that specialize in lead generation.
Here is that list:

Average Cost: $$$$$
(Setup: ≈$15k-30k Monthly: ≈$3.5k-4.5k)
SEO, Content, Web Design

Average Cost $$$$
(Setup: $0**no website included Monthly: $1897-$5,000+)
Google Ads, Social Media, Landing Page Design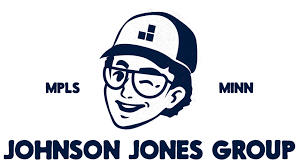 Average Cost: $$$
(Setup: $3,000 Monthly: ≈$1000-$3,500)
Google Ads, Social Media Ads, SEO, Web Design

Average Cost: $$
(Setup $1,000-$10,000 Monthly: $1,000-$5,000)
Copywriting, Google Mybusiness, Web Design
Final Tips: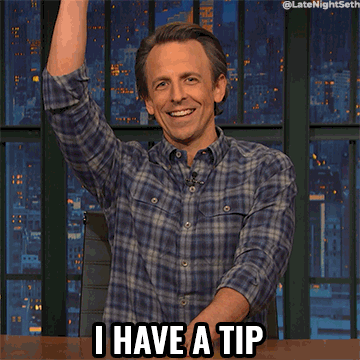 When you are deciding on which lead generation site you may want to list on, it's important to get an idea of how visible these sites are.
Start by secret shopping for your services by searching on Google terms like:
"Accounting firm [CITY]"
"Bookkeeping services near [CITY]"
"Tax Services near [CITY]"
Each of these terms are recognized as different "keywords" by Google.
This means you should see different results on the page for each term.
Try to give points to websites that are showing up higher than others.
And once you've searched every term you can think of- you'll have a good idea of which lead gen sites show up the most.
Start with Google Ads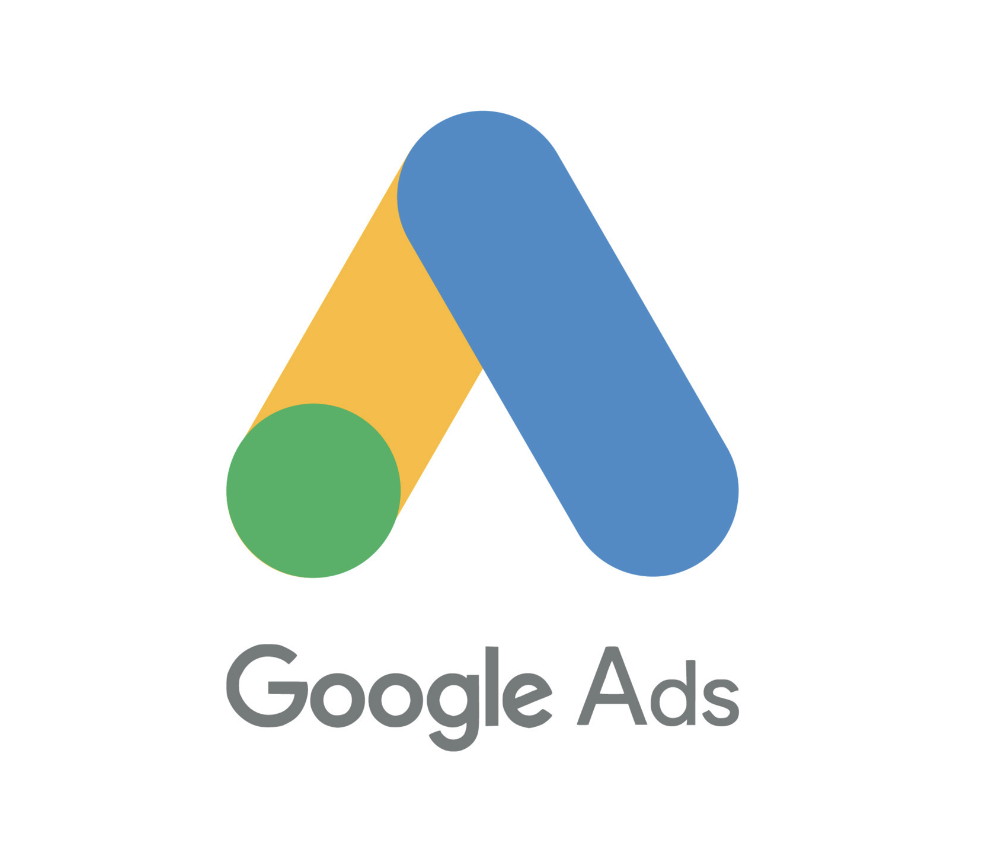 Whenever an accounting firm asks my opinion on where to start with marketing, I always suggest Google Ads.
Professional service firm will have clients overwhelmingly finding them on search engines.
And the lead generation websites above simply capitalize on their good rankings on Google.
Go straight to the source.
Advertise your own website.
That strategy will yield the best results.
Demand Generation At Tax Time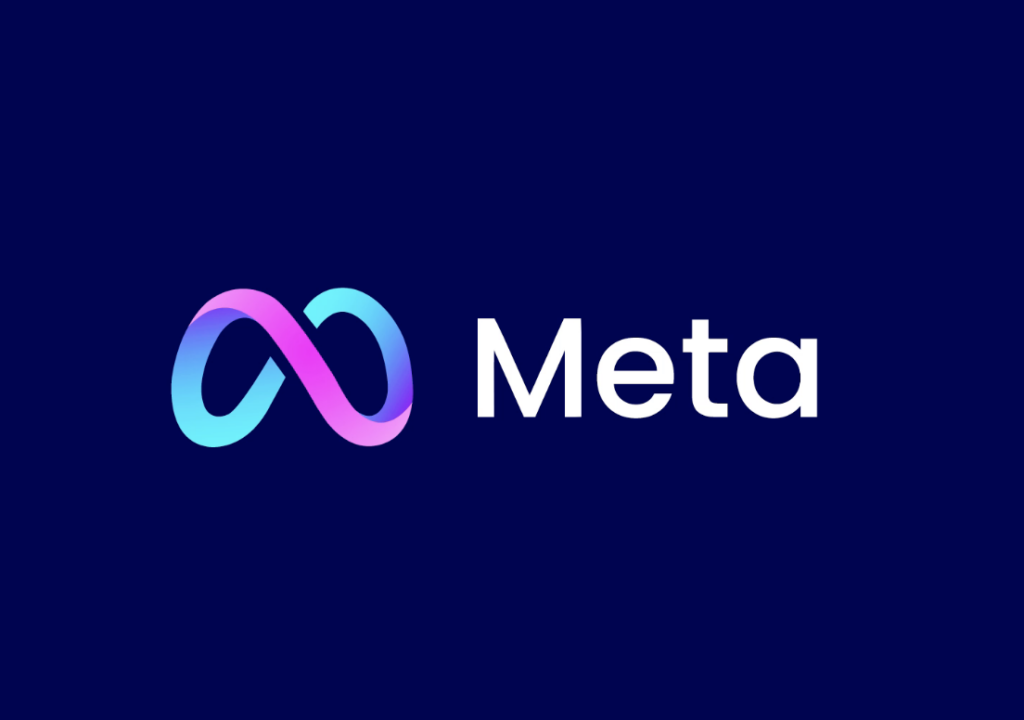 While Google will have the best return on investment- there is another strategy that can be incorporated.
Google works because you are showing up at the moment someone is looking for you.
Demand generation is showing up when people aren't actively researching an accounting firm.
This is where social media works really well.
Running display ads on Meta (FB & Instagram) as we near tax time is a great strategy to get new leads in the door.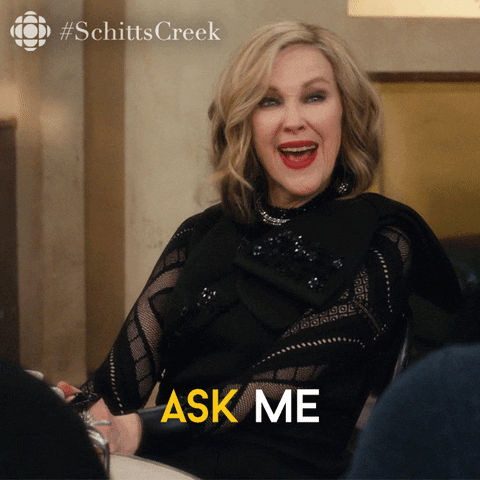 In Conclusion
I appreciate you making it this far into the article.
If you are interested in developing your own strategy, click the link in this article do get a brochure.
Finally if you have any questions, feel free to sign up for a marketing assessment and I would love to answer any questions you have.
Best of luck with your accounting firm and I hope we get a chance to connect.