If you're a business owner or stakeholder, you've undoubtedly had to debate partnering with a digital marketing agency or hiring an in-house marketing team.
In fact, as digital marketing becomes increasingly essential for businesses to survive, companies are often moving more of their marketing in-house.
However, if you're a business looking to scale and grow your revenue, ditching your digital agency may not only be a mistake, it could seriously affect your business's viability.
As a digital agency that often works alongside in-house teams, we understand that every business has unique needs. In this guide, we will do our best to give you a balanced and objective look at the pros and cons of both strategies so that you can decide for yourself the proper steps for your business.
What is In-House Marketing?
In-house marketing is when a company employs an internal team to market and sell its products or services. Typically, the marketing department comprises individuals who specialize in various aspects of marketing, such as SEO, PPC, Graphic Design, etc.
Hiring an in-house team to handle your marketing has plenty of benefits. A team that works with you exclusively will have intimate knowledge of your brand, flexibility in creating new campaigns, and builds long-term value for your company.
However, in-house marketing teams are often more expensive than an agency, harder to scale and present a more significant logistical challenge to manage.
Pros of In-House Marketing
Your In-House Team Knows Your Brand
Since your in-house team works with you exclusively, they know the ins and outs of your business and brand. Allowing them to work quickly to generate marketing that reflects your identity.
On the other hand, an agency will also develop familiarity with your brand, but it may take a bit more time given the non-exclusive nature of your business relationship.
In-House Marketing Teams are Flexible
One of the most significant benefits of doing your marketing in-house is the turnaround time on projects. Unlike an agency, where projects may have considerable lead time, your in-house team has no priorities other than managing the success of your marketing.
In-House Marketers Know Your Market
Not only does an in-house marketing team know your business, they know your market, your demographic, and your direct competitors.
Cons of In-House Marketing
In-House Marketing is Expensive
An in-house marketing department typically consists of about 3 team members for a business of 25-49 employees.
With an average salary of $90k, including benefits, you can expect to pay more than $200k yearly for your in-house marketing team.
It's Hard to Scale Your In-House Marketing
As your business grows, your marketing efforts need to grow along with it.
Unlike an agency with access to many team members and resources, scaling your marketing with an in-house team necessitates either tugging the reins on other marketing efforts or hiring new talent to expand.
It's easy to see how something as simple as building a new PPC campaign can quickly become costly with the cost of new salaries or loss of revenue from scattered marketing efforts.
In-House Marketing is Difficult to Manage
An in-house marketing department typically consists of about 3 team members for a business of 25-49 employees.
With an average salary of $90k, including benefits, you can expect to pay more than $200k yearly for your in-house marketing team. Where an agency partner can offer you marketing services to fit your budget.
What is Agency Marketing?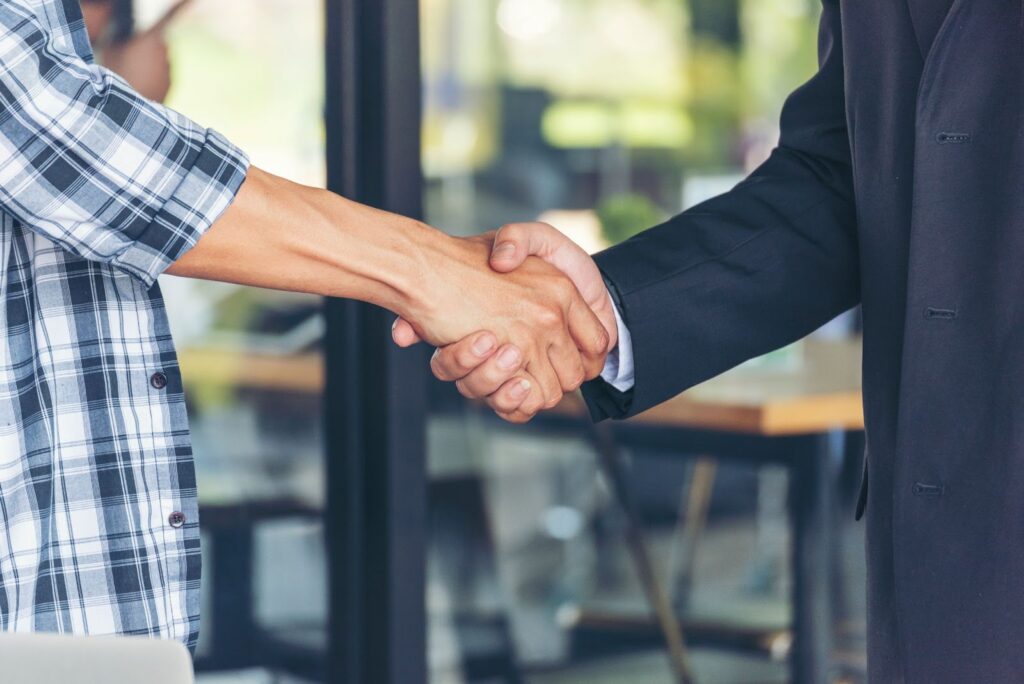 Your other option for managing your marketing is to hire a digital agency. Marketing agencies offer flexible pricing, expertise, fully-managed projects, and more.
Often agencies also provide software and tech stacks that offer services like a CRM or email/texting automation that can help jump-start your marketing efforts.
That said, agencies aren't necessarily a perfect solution for your business. A digital marketing agency may take a little longer on projects and is less accessible than someone who works in the same office as you.
Pros of Agency Marketing
Marketing Agencies Offer Flexible Budgets
One of the most significant benefits of working with an agency is the flexibility of the pricing. Agencies typically offer a range of solutions built to fit your business's specific budget concerns so that your business can start marketing with minimal upstart costs.
Whether you're looking to grow organic search traffic to your website with comprehensive SEO strategies or create a PPC campaign to target your specific demographics, agencies can do as little or as much as your business can afford.
Marketing Agencies are Specialized
When you hire a digital agency, you are most likely hiring someone who specializes in your market. They most likely have other clients who operate in the same space as you,, and the marketing strategies the agency offers are field tested in the market.
Additionally, unlike your in-house team, agencies typically partner with software providers to deliver specialized tech solutions to your business without hiring an additional team member to manage the new platforms.
Marketing Agencies Scale Easily
For most businesses, scalability is the name of the game, and between an in-house team and a marketing agency, the agency wins every time.
Where scaling an in-house team consists of making new hires and training, scaling with a marketing agency is as simple as hopping on a phone call and increasing your budget.
Your agency will then allocate the resources for you where they are most needed and generate reports to show you how your money is being spent and what ROI you're getting.
Cons of Agency Marketing
Marketing Agencies Have Multiple Clients
While agencies offer a ton of industry tools and strategies, they also have a roster of other clients to deal with. That means your company may end up feeling like you aren't a priority as projects may take more time to complete. However, an experienced and professional agency should never make you feel like you've been left out in the cold.
Your account manager should be with you, keeping you updated on the status of your campaigns. If you feel like your agency isn't making you a priority, it might not mean you should move in-house; it just might mean that you are working with the wrong agency.
Marketing Agencies Aren't Part of Your Company Culture
Your company culture is unique to your business, and while a marketing agency offers a considerable advantage, sometimes there can be disconnects between the ideas presented by your agency and your vision for your business. This isn't the end of the world, though.
While your agency will never be quite as familiar with your business as your employees, clear communication between teams can generate successful marketing strategies that also align with your mission and goals.
Marketing Agencies Offer Less Control of Your Marketing
One of the most important things you can give to your agency partners is the creative freedom to make on-the-fly creative decisions. While this can be scary for business owners who like to have their fingerprints on every aspect of their operation, it's absolutely crucial for agencies to find success for your business.
Micro-managing your marketing agency will lead to overdue projects, pointless back and forth on creative minutia, and headaches for everyone involved. On the other hand, trusting your agency to make changes to your ad copy or website reduces bottlenecks and allows your outsourced marketing to operate agilely.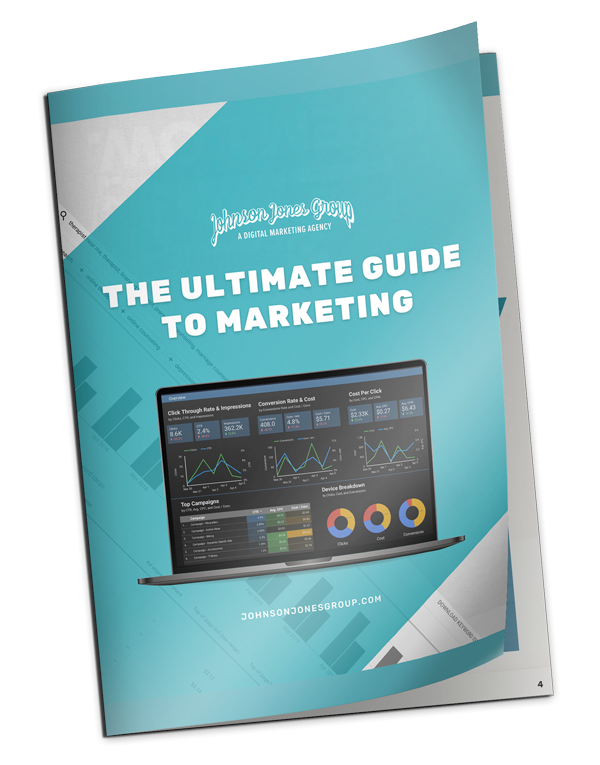 Proven strategies to increase your leads in 2022
A Third Strategy for Your Marketing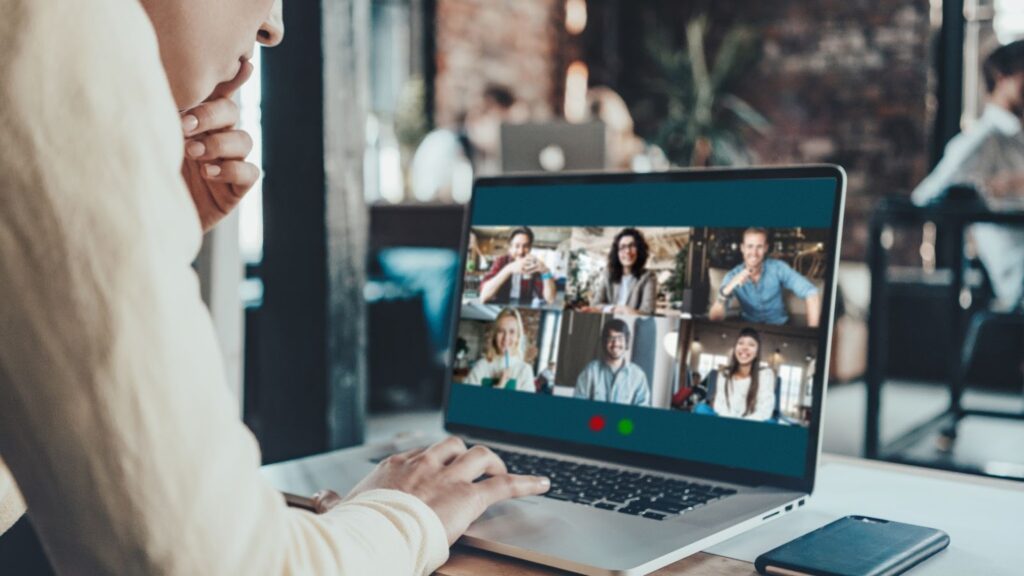 There's one more option that we should discuss before moving on, and that is the blended solution.
My recommendation for most businesses looking to grow their revenue is to hire an in-house marketing manager to take care of your day-to-day marketing needs, such as developing creative for social media and creating content for the website, AND an agency to handle your overall digital presence- managing your PPC campaigns, developing SEO strategies, etc.
This path allows your business the benefits of both of the previous strategies. Allowing your marketing manager to work with an agency leads to quick turnaround times, clear communication, and easy scalability.
In-House Marketing vs. Agency Marketing which should I choose?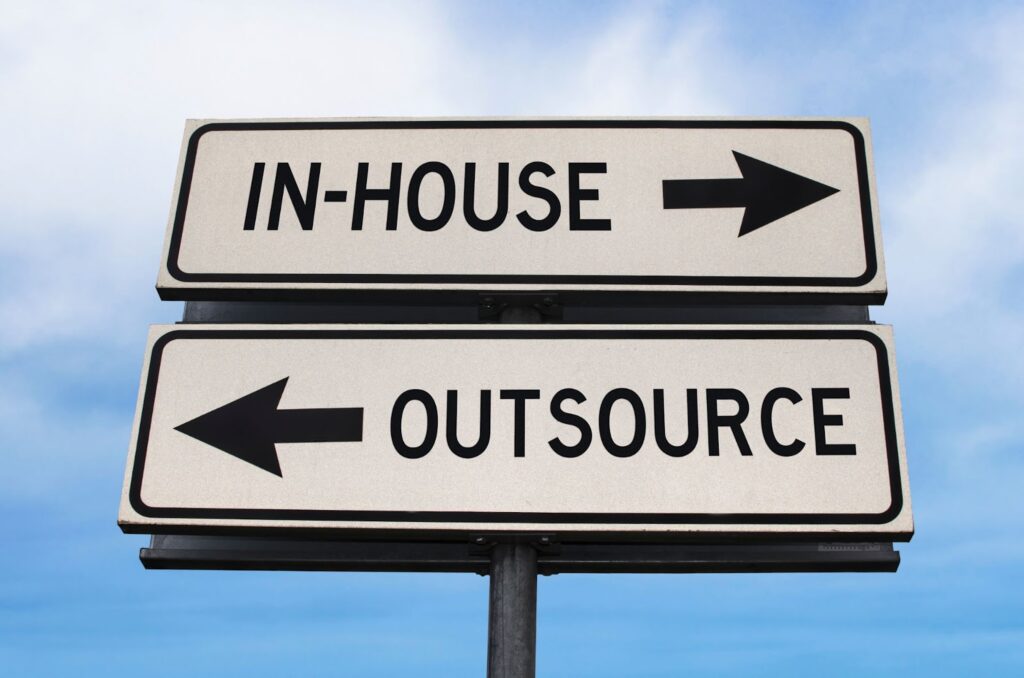 This will ultimately come down to what works best for your budget and timelines. In-house teams are fast and reliable, but they are also expensive and take a lot of work to put together, whereas agencies offer flexible budgets and quick onboarding but managing multiple clients means you may end up feeling neglected.
However, the answer for most well-established businesses is a synergy of an in-house marketing manager in charge of day-to-day marketing decisions and an agency that handles your marketing software, SEO, and PPC campaigns.
If you're still not sure what the best option is for your business, we can help! Schedule a marketing assessment today and receive an audit of your existing marketing strategies and marketing solutions that grow your business.