New to marketing? I'm sure you've been told how important SEO is – and how your business has to be running Google Ads; but which of these digital marketing tools is better? Let's jump in and see if we can find the best digital marketing tools to help your business grow, and finally answer the question: Which is better: Google Ads vs SEO.
Defining Google Ads
If you're just starting out with digital marketing, you're likely seeing buzzwords like "PPC campaigns," "Conversion rates" "keywords" etc – these are all concepts applied to pay-per-click (PPC) marketing.
Google Ads is a form of PPC marketing. Each click has a certain cost – depending on how competitive the industry/marketing is.
Advertisers use Google Ads to direct PAID traffic to their website – specifically a landing page. Success from these campaigns is defined by how many conversions (leads) you're getting, and how much it's costing.
This metric is known as cost per conversion. As long as your cost/conversion stays low, you'll find success!
Example of Google Ads
Here's an example from an assisted living home in Philadelphia.

As you run your Google Ads account, you'll want to pay close attention to the two (almost) identical advertisements for every ad group – each has one small difference between the two.
Every month, you should put time aside to evaluate which ad variance is performing better. We call this A-B testing. There you can match the two ads to the best performing variance, and create another AB test with a new variance.
For a few more ideas on writing your Google ads, check out this awesome resource from Word Stream.

Google Ads Pros
Potential for immediate revenue
Website listed in top 5 SERP (search engine results page)
Ability to target traffic geographically (locally)
Almost always generates relevant sales focused traffic
Customizable with test ads/call to actions
Tons of measurable data
Convenient report generation & Marketing integration
Responsive support
Google Ads Cons
Expensive
Inconsistent with costs per click
Traffic doesn't benefit SEO score
Some industries are extremely expensive to advertise in (lawyers, contractors, plastic surgeons)
While this is an expensive option, it's almost crucial to begin your digital marketing with PPC, especially if you have a new website. As you'll see in the SEO section, the age of your website is one of the most important factors of SEO.
To learn more about the details of creating and running your Google Ads account, check out our blog – An Introduction to Google Ads and Optimizing & Managing Your Google Ads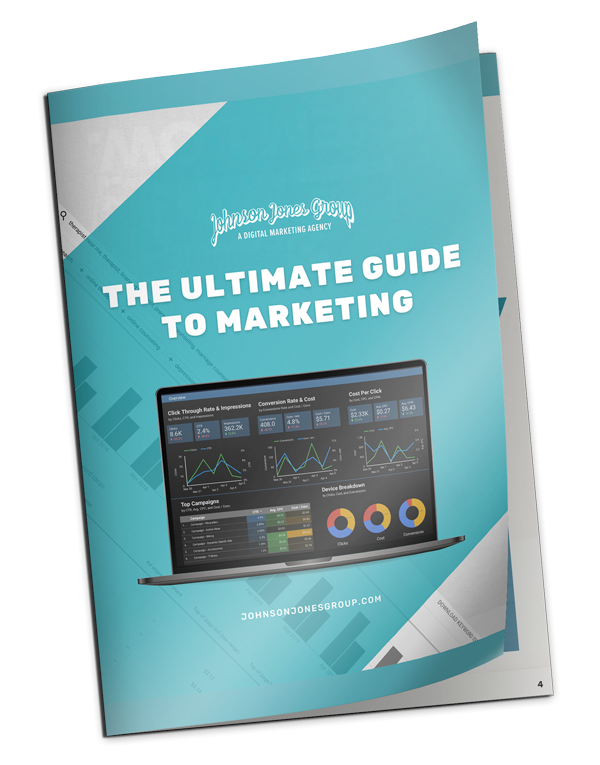 Proven strategies to increase your leads in 2022
Defining SEO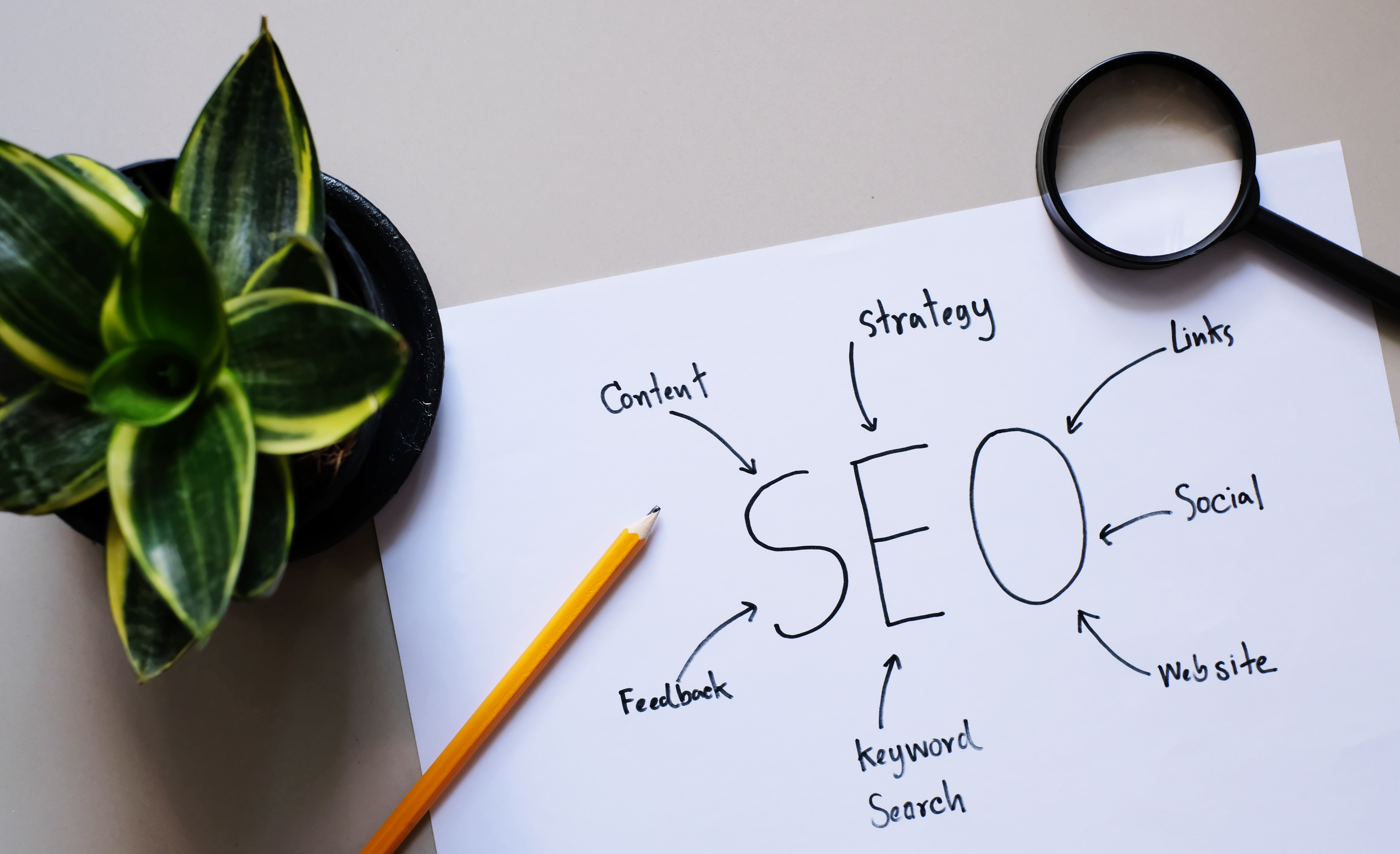 Known as Search Engine Optimization, SEO is effectively tricking Google into liking your website. Google's algorithm is set up to promote the best & most frequently visited websites. It determines "best" in a few key factors:
Age of website
Traffic volume
Google keywords included
Backlinks to your website
Time on page
And many more factors!
When a page is optimized for a specific keyword, that website is shown higher in Google's rankings, thus increasing the number of clicks, traffic, and so on.
Example of SEO
Here's a section from our SEO Tips for Small Businesses blog
Tip 13: Optimize Your Metadata
Metadata is the SEO information that shows up in the Google Search Engine.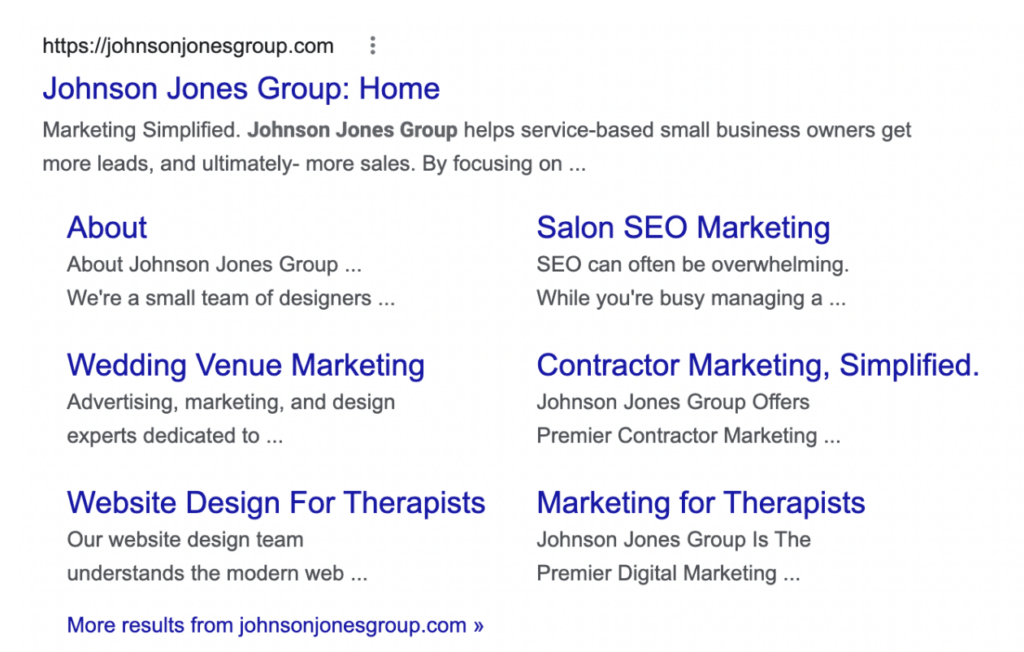 Look at the top 4 or 5 ranking posts on Google for your chosen keyword and see what they are saying in their meta titles and descriptions.
After reviewing your competition, we recommend you try to write something similar… but better. The goal of this information is to get viewers to click on your listing instead of the listings of other websites.
The effectiveness of your metadata is most commonly shown as your Click Through Rate (CTR) in your Google Search Console Account. It's best to have a click-through rate of at least 3%. Be aware however that the higher you rank on Google, the higher your click-through rate will be. So don't be surprised if you begin to see CTRs of 15% and up as you rise in the rankings.
Optimizing click through rate is just another example of SEO optimization in action. There are dozens, if not hundreds of factors that indicate your overall SEO ranking.
SEO Pros
Leads to long term business success
Organic leads tend to be higher quality
Helps generate organic (free) traffic
Builds up website legitimacy and interest online
Helps connect your site to other websites through backlinks & directories
Potential to replace PPC campaigns if enough traffic & interest is generated
SEO Cons
Slow (can take 6-12 months to start to see results)
Difficult process to rank for competitive keywords
Not guaranteed to generate traffic
Must be applied consistently, requires discipline
Unpredictable
Industries traffic competitiveness fluctuate frequently
While SEO has fewer measurable data points to indicate success, it ultimately matters more than any other metric in Google Ads. If you can successfully increase your keyword ranks, traffic, and backlinks – you'll see more and more interest in your business pop up locally, and maybe even nationally!
Applications & Synopsis
I know you came here to find out which of these should be your priority. In a healthy business, you balance both of these tools habitually. As demand increases for your service, you won't need to rely so heavily on Google Ads, since work is abundant.
If things are slow, you might consider a strong push in Google Ads spend to get the jobs you need this month – all the while expanding SEO and building a larger website to help you rank for more keywords! Thus I've provided my thoughts on which is better & why:
Results of Google Ads vs SEO
Better for Short Term – Google Ads
Google Ads is how you generate immediate traffic and interest in your service. As long as you have a compelling product/service, and you've got a landing page to show it off – you'll generate interest.
The traffic you're paying for is people looking for professionals like you! It's one of the best short term solutions to marketing out there.
Better for Long Term – SEO
SEO is the opposite of Google Ads – while there is no guarantee that it will generate any sales for your business, it remains critical to developing a long-term marketing strategy to ease the costs of Google Ads and increase organic traffic & interest in your business.
We often recommend partnering Google Ads & SEO together, as you generate immediate traffic, but keep consistent with a long term SEO strategy.