In this article we are going to cover some of the best lead generation companies for small businesses.
To be clear- we are only including marketing and advertising agencies that work directly with their clients to develop custom campaigns.
We will NOT be including any sort of companies who:
-Sell you leads
-Act as a directory
-Or any model where a "lead" is not directly engaging with your business first.
No agency on this list is paying to be included.
These companies are based on our research and knowledge of the industry.
As a lead generation marketing company ourselves– Our goal is to give you some reputable agencies to work with if your business is looking to grow and needs more leads to expand sales.
Without further ado- Let's dive in.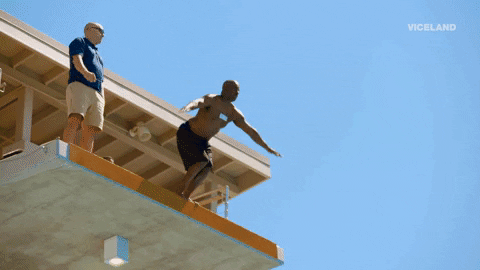 What Type Of Lead Generation Do I Need?
As simple as lead generation sounds-
It's important to understand how different types of businesses have radically different approaches to generating leads…
Or even defining what a lead is.
The 3 factors that will make a difference is whether your business is:
-Is your business B2B or B2C?
-Does your business sell goods or services
-Is your product/service an innovation or a necessity?
| | |
| --- | --- |
| B2B Goods | B2B Services |
| B2C Goods | B2C Services |
Let's look at how these differences could change an entire campaign:
A B2B company may hire an agency to get contact information for C-level executives at a company so sales can reach out.
A B2C company might want to have clients coming to them to reach out for a consultation/estimate/
A company that has invented a new product/service might need Demand Generation to grow awareness because traditional Lead Generation tactics won't work.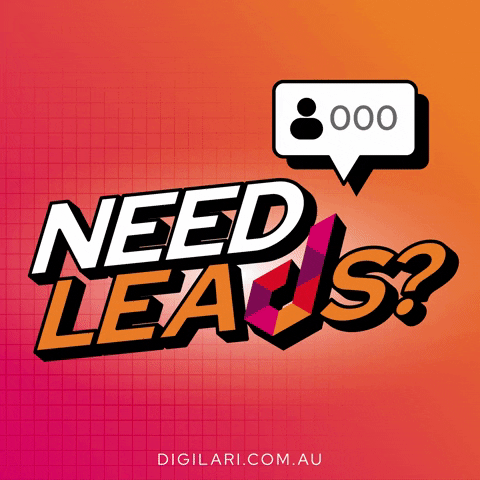 As a basic rule I typically look at it like this:
For B2B Businesses:
Focus first on Account Based Marketing.
Account based marketing is a campaign that focuses on a "hit list."
This is a predetermined list of specific people you know you want to work with and you taylor personal touchpoints to those leads to grab attention.
This could be sending gifts, personal calls, special event invites, specific white papers, etc…
When you need more leads, you can hire an agency to find and qualify or simply rely on your sales staff to get contact info.
If I had a B2B business- I would have my sales team find leads. And my marketing agency nurture them.
For B2C Businesses:
Focus on InBound marketing.
This type of marketing has clients coming to you by finding your site through pay-per-click ads, SEO campaigns, Content Marketing, or Organic Social.
If your business provides a service- focus on Google Ads, SEO, Email/SMS Marketing, and Content Marketing
If your business provides a product- Focus on Social Media, Youtube/Streaming Ads, Display Ads, and Event Activations.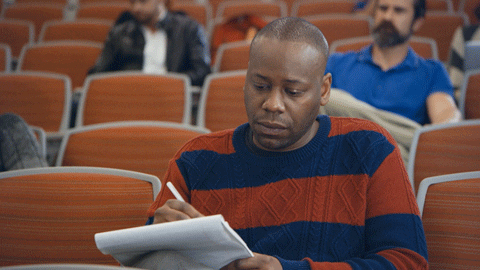 How Much Does Lead Generation Marketing Cost?
Expect to pay $500-$3,000/mo to work with a lead generation company that works with small businesses.
The hard part in calculating a more exact number is that all agencies have different packages.
Many agencies might not offer a service for each marketing channel you might need.
And many companies claim to be agencies but are really just a shiny tool/software that is sold as the end-all-be-all answer to your problems.
However, a reasonable full service agency will typically cost $1,000-$2,000/mo if they are a quality agency.
Some agencies (ours included) will actually provide a performance pricing structure.
That means you only pay based on the results of a lead generation campaign.
That can be priced on:
Number of leads
Number of consultations/calls
Revenue sharing (after sale commission)
These options can be really good for some businesses.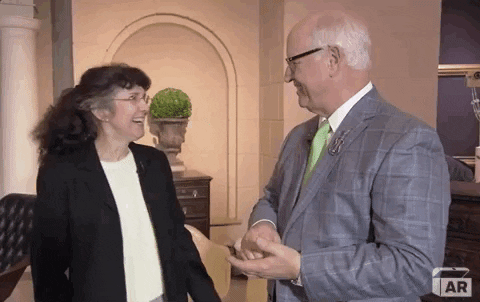 Best Lead Generation Agencies List
The following list covers some of the best lead generation agencies for small businesses.
Some of them we know (or heard of).
Others we found in our searching.
This list will include 4 agencies in the following categories:
Best B2B lead generation agencies
Best B2C lead generation agencies
Best account based marketing agencies
"But I thought this was the 13 best agencies for lead generation?"
Well because we are a lead generation agency that focuses on small businesses…
I think it's most ethical to throw our shameless plug out there and not put ourselves selfishly on the list.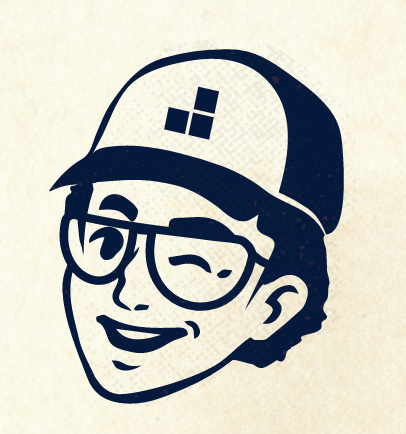 Johnson Jones Group
JJG was founded in 2015 in Minneapolis MN.
Our lead generation services are tailored to B2C companies that provide "professional services" such as:
Home Services
Hospitality
Healthcare & Wellness
And more.
As a boutique agency, all clients get fully customized marketing plans and our motto is:
Connect.Convert.Close.
When you simply your marketing into 3 basic principles you can use pre-determined data points to accurately identify your weak points (or bottlenecks)..
And optimize to increase your return on investment from your marketing dollars.
Services offered:
WordPress Web Design/Development
Google Ads Management
Social Media Ads Management
Search Engine Optimization
Content Marketing
CRM/Marketing Automation
Data Analytics Optimization (and Reporting)
Marketing Consulting
Pricing Packages:
Vary by client but an average spend starts at $499/mo for a basic advertising package up to $1,500/mo for a full service package.
In some cases we offer a "Pay-For-Performance" package- where you only pay based on results.
Click Here to get a free Marketing Assessment- where we breakdown your business and give you actionable steps to quickly grow your monthly lead numbers.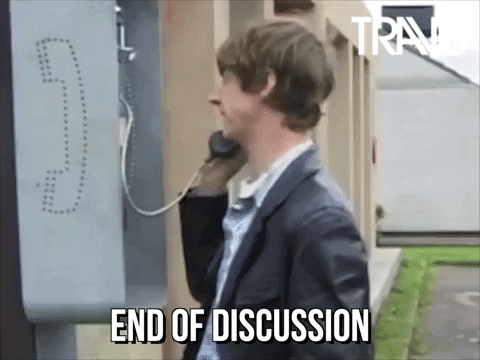 Ok getting off my soapbox now.
Let's jump into some other great options for lead generation agencies.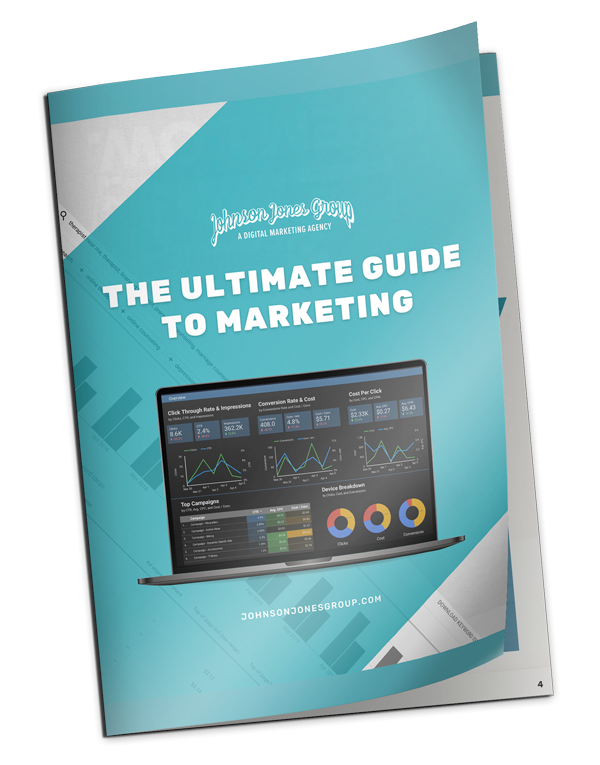 Proven strategies to increase your leads in 2022
Best B2B Lead Generation Agencies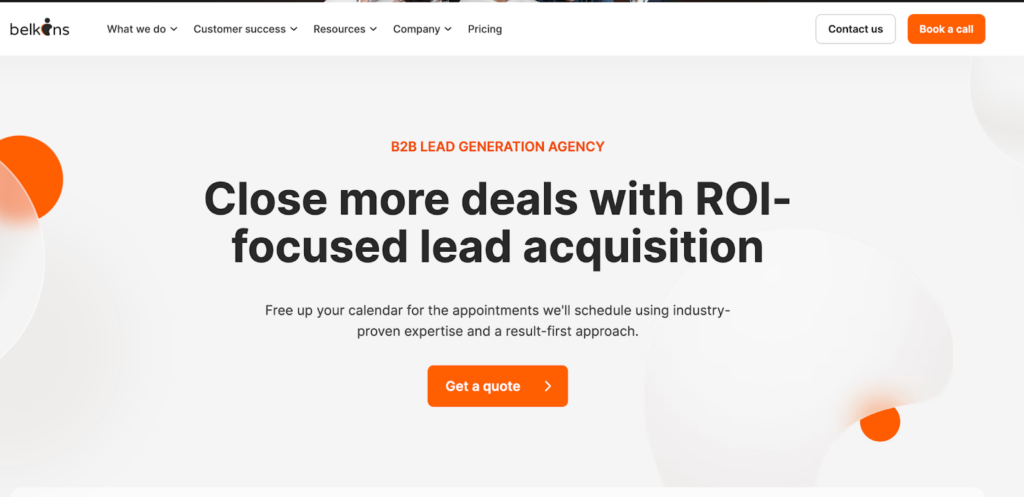 Do any research on B2B lead generation- and you are sure to find Belkins.
What is unique about Belkins is that they focus on appointment setting for businesses.
Essentially, Belkins will research prospects, conduct the cold outreach, and get meetings on your schedule.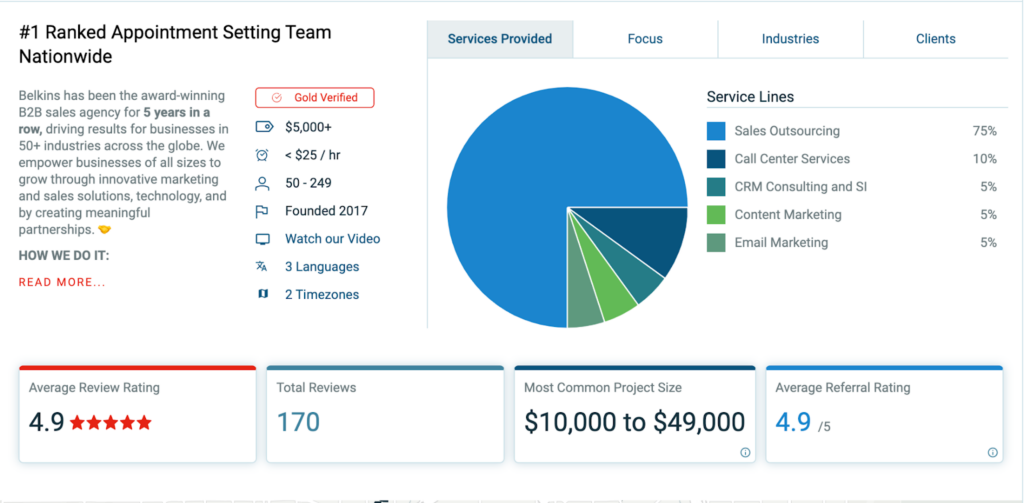 Currently, Belkins is the highest rank appointment setting team on Clutch.
Their average project size can be a little on the higher priced side compared to others- but they also reported that 50% of their business is mid-market.
However, for a small business in the b2b space looking to scale- they may be a great option.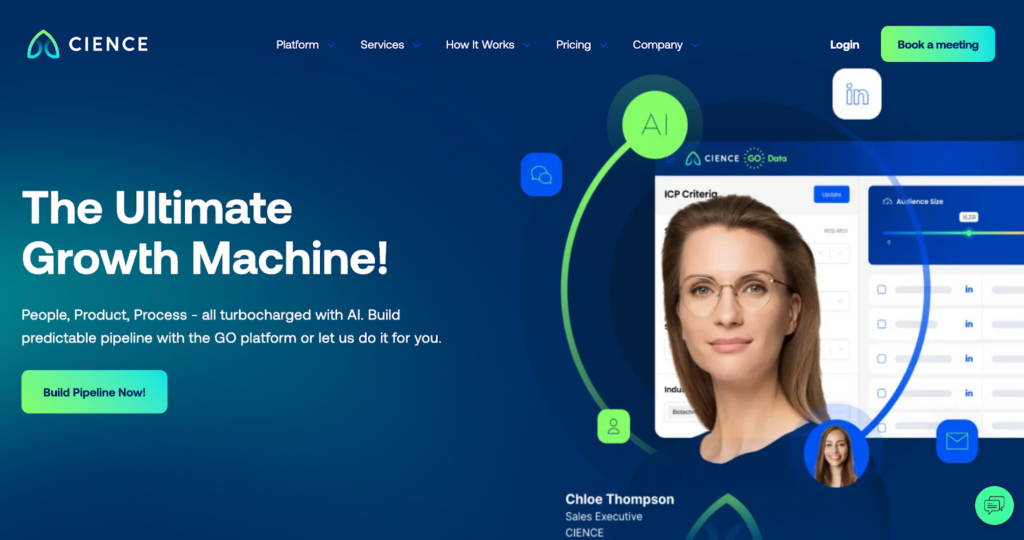 Cience is another top competitor in the B2B space.
What I like about them is that they are a little more focused on small businesses.
However, their prices are very similar to Belkins.
The difference is that Cience is more positioned as a call center.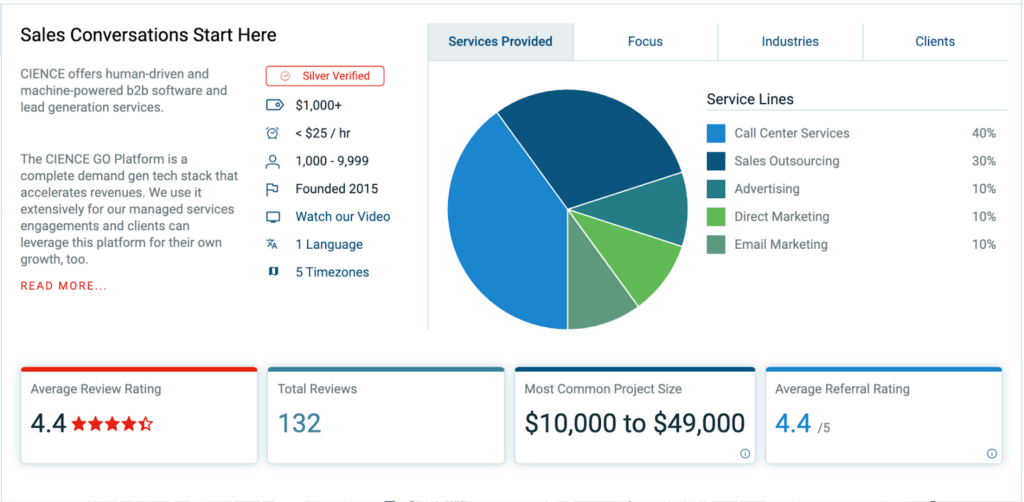 Cience also performs management for inbound marketing as well as outbound.
This means if your business is having difficulty managing incoming leads, they can help.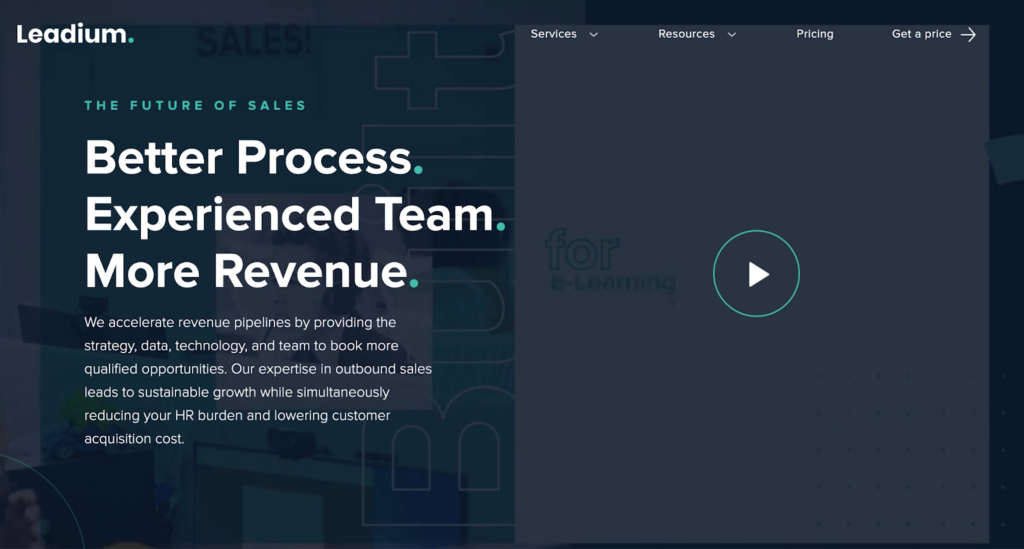 Leadium is a b2b lead generation agency that offers both appointment setting and lead generation services.
This means that they are able to supply you with a steady list of potential clients for your business…
Or go out and set up those appointments for you.
It should be noted that all the above b2b lead gen agencies use large databases primarily through softwares like Zoom Info.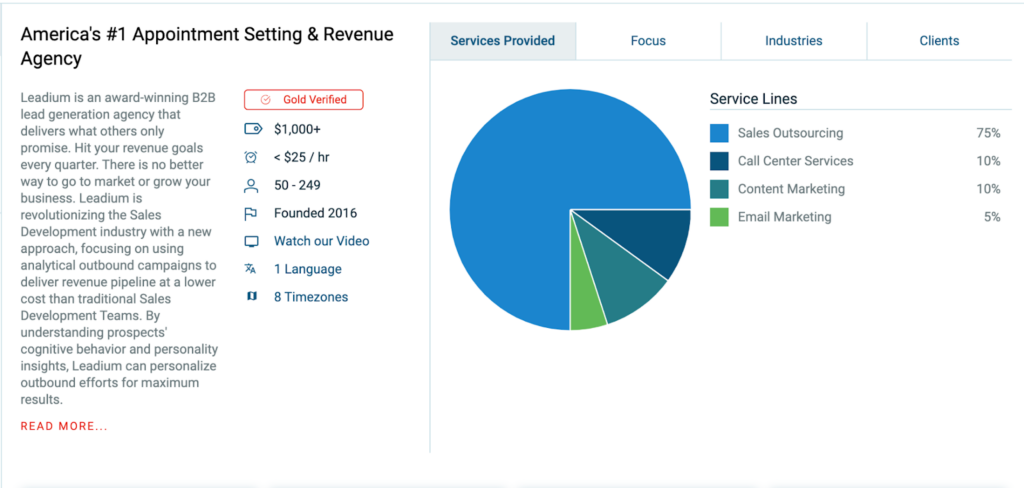 Clutch lists Leadium as primarily sales outsourcing.
However, their website lists lead generation as a service.
I would recommend this company if you are looking to have a company do lead generation, and sales together.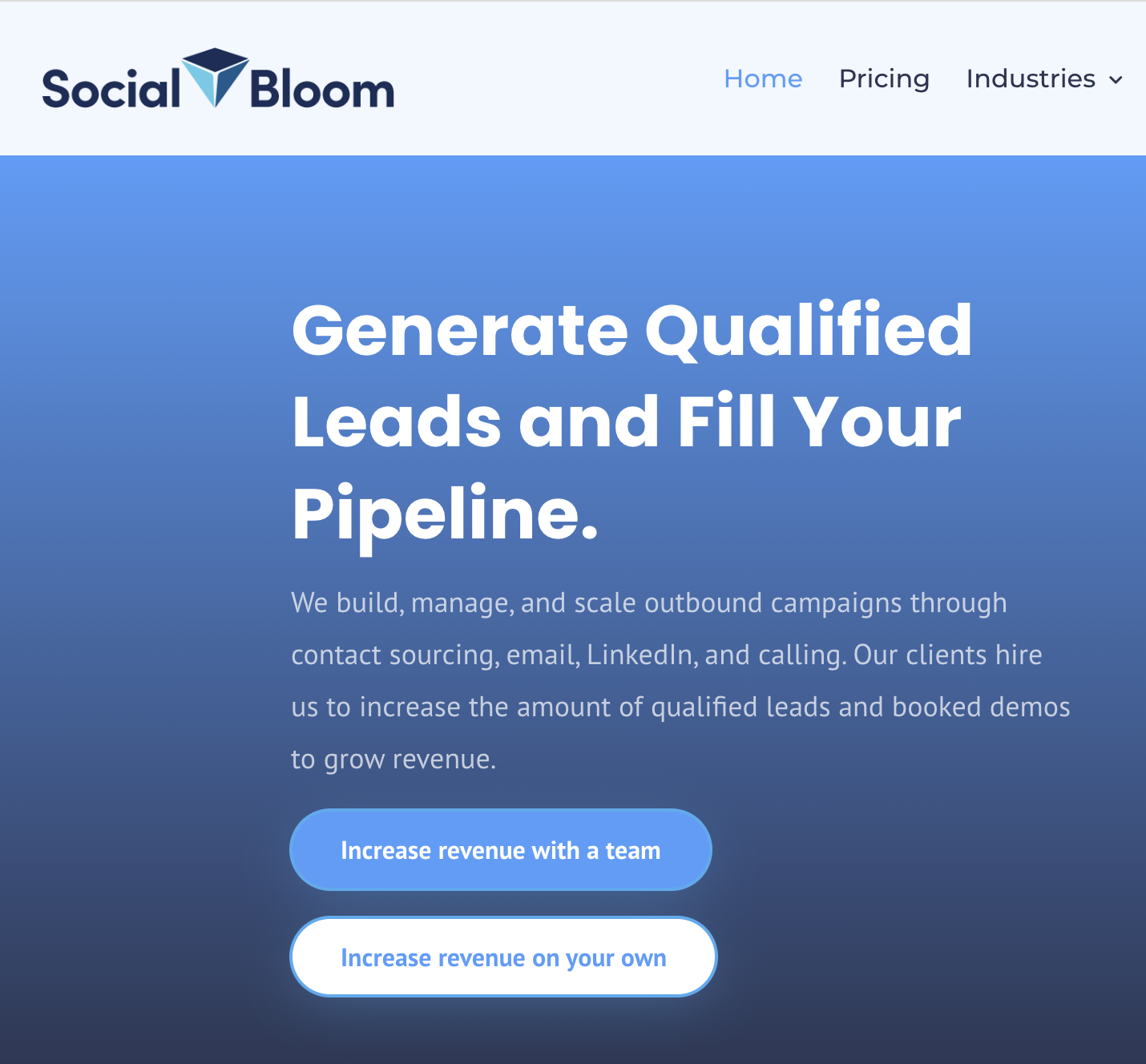 Social Bloom is the b2b lead generation agency on this list that focuses the most on small businesses.
They do have specific industries that they specialize in on their website, but also work with most businesses.
They claim a 2% conversion rate on phone calls and 1% conversion rate on email.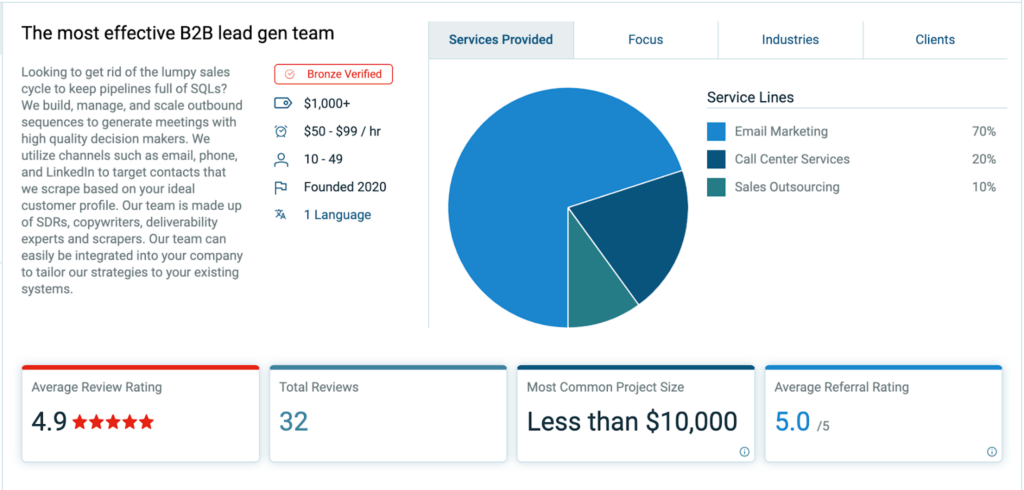 Clutch has the average project size listed at $10,000.
This is a lot more manageable for businesses just starting out.
However, just make sure to check that they are qualified to work with your specific type of business.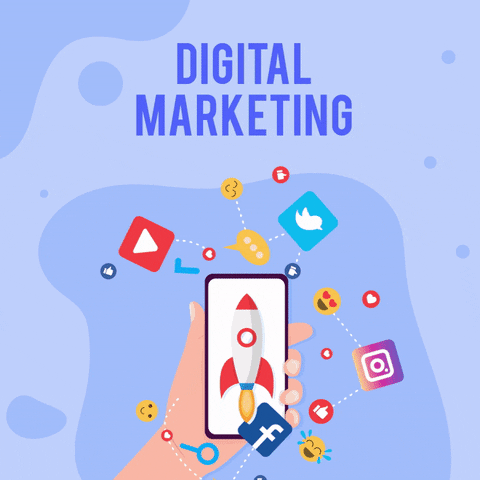 Best B2C Lead Generation Agency
If you have a business that needs to market directly to consumers here is a list of agencies for your business type.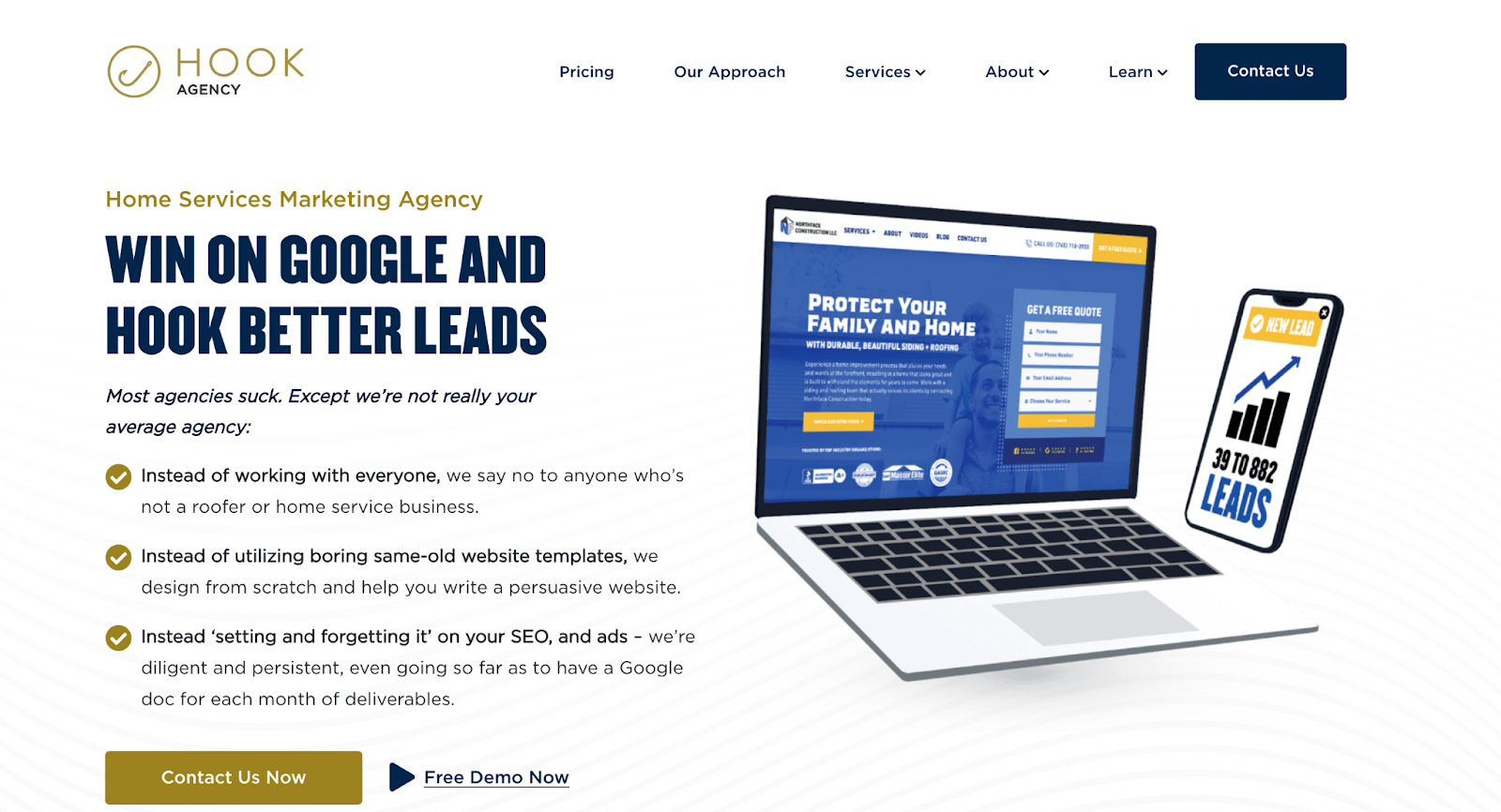 Hook Agency is a marketing agency located in Minneapolis, MN (not far from our agency)
Hook Agency tends to work primarily with contractors (roofers, plumbers, hvac, remodeling, etc..)
While prices are are higher- with SEO starting at $4,000/mo and PPC Management starting at $2,000/mo….
Hook is a very qualified agency for any contractor businesses.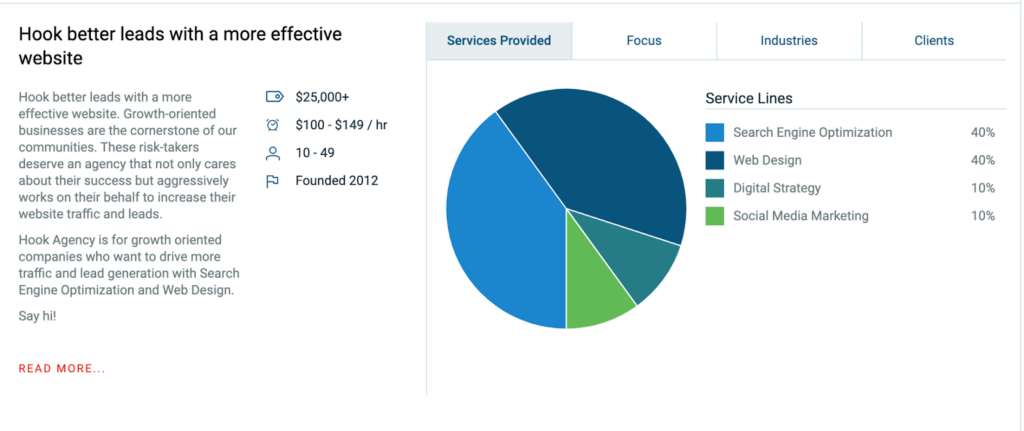 If you are a contractor:
Read our full list of lead generation companies for contractors here.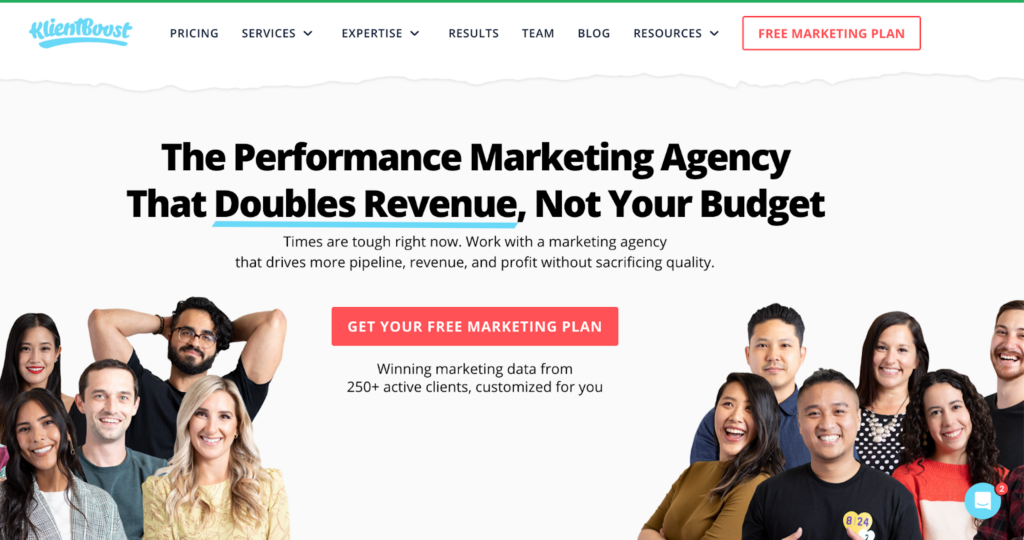 Klient boost is one of the largest agencies in the pay-per-click advertising space.
They have a large team with 100 employees currently working with them.
Chances are if you searched "Google Ads Agency'-' you would find Klient Boost.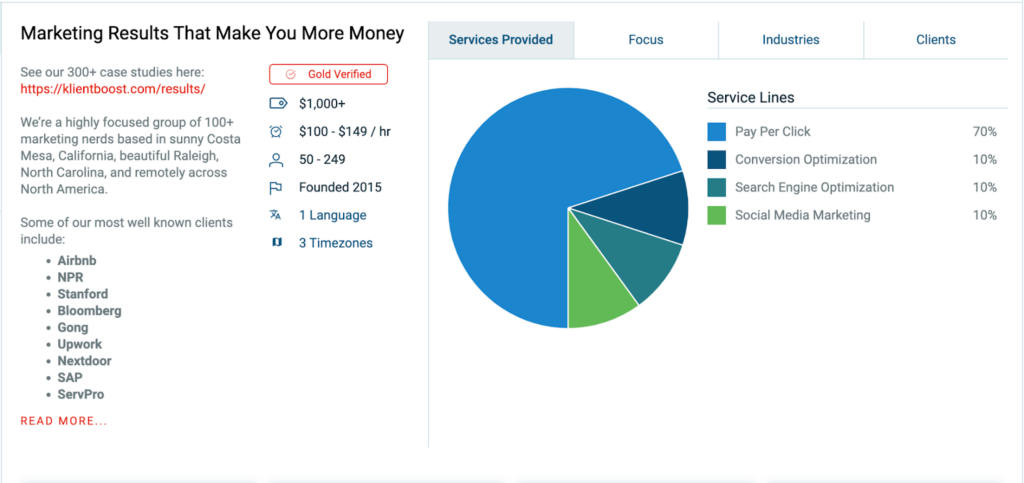 With over 350 reviews and 300 case studies, they have plenty of evidence to show their performance.
Klient Boost is best if your marketing efforts should primarily be towards Google Ads or Social Media Ads.
Klient Boost might not be a good fit if you need a custom strategy or you prefer to work with a smaller team.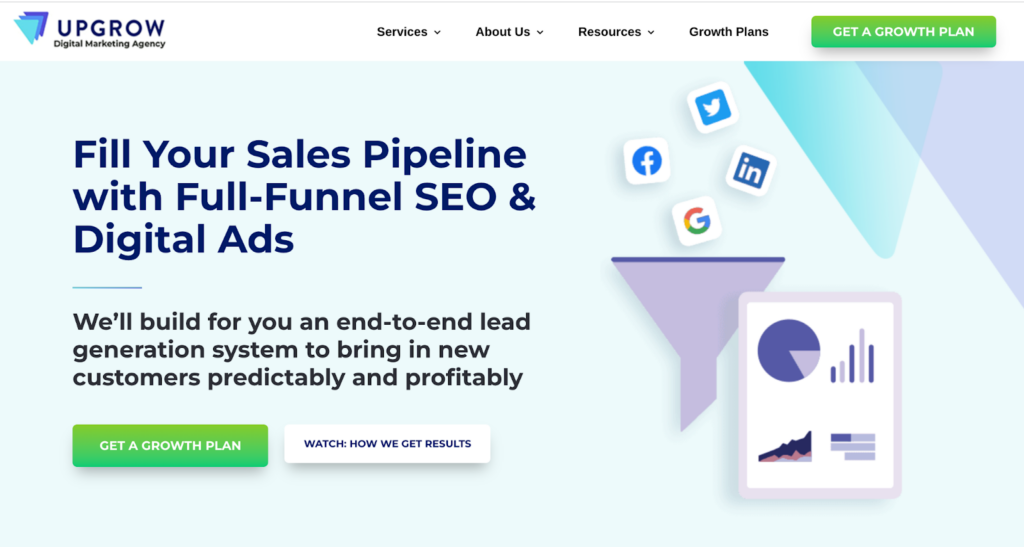 Upgrow offers many of the same services as lead gen agencies such as: Web Design, SEO, PPC Management, and Reporting.
What makes them different is that they specialize in Finance, Healthcare, Legal, and Non-Profit.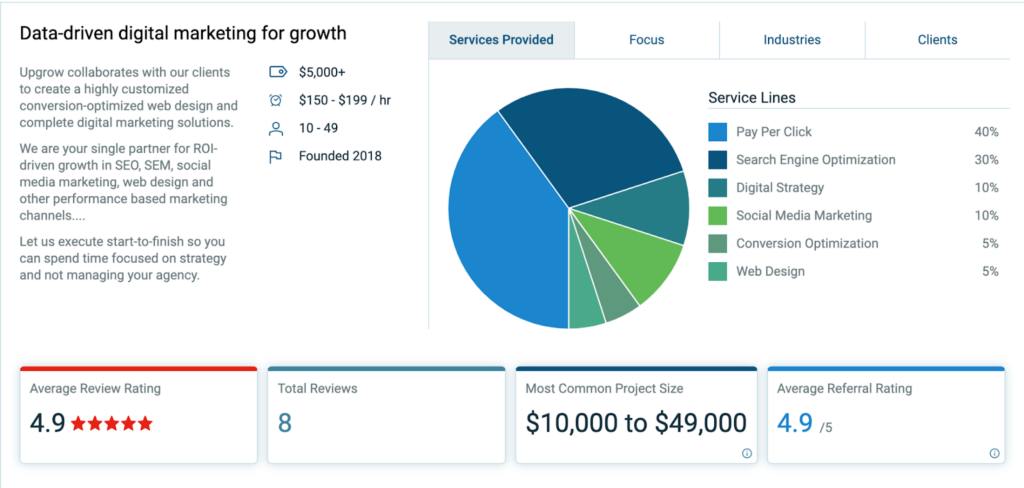 While not the cheapest option- Upgrow is a great option for Small Businesses in one of the listed above industries that are already established and looking to scale.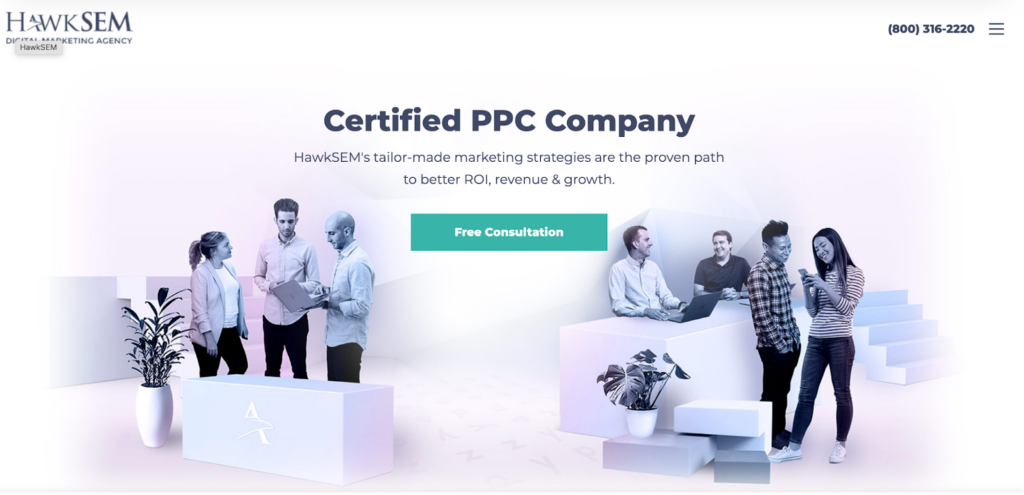 HawkSEM is a PPC focused agency that is a little unique to this list.
While PPC is a lead generation technique that works best with lead generation for businesses that offer a service…
I wanted to include HawkSEM because they are the only agency on this list that has a focus on E-Commerce.
If your business is focused on selling a product direct-to-consumer, this might be a great option for you.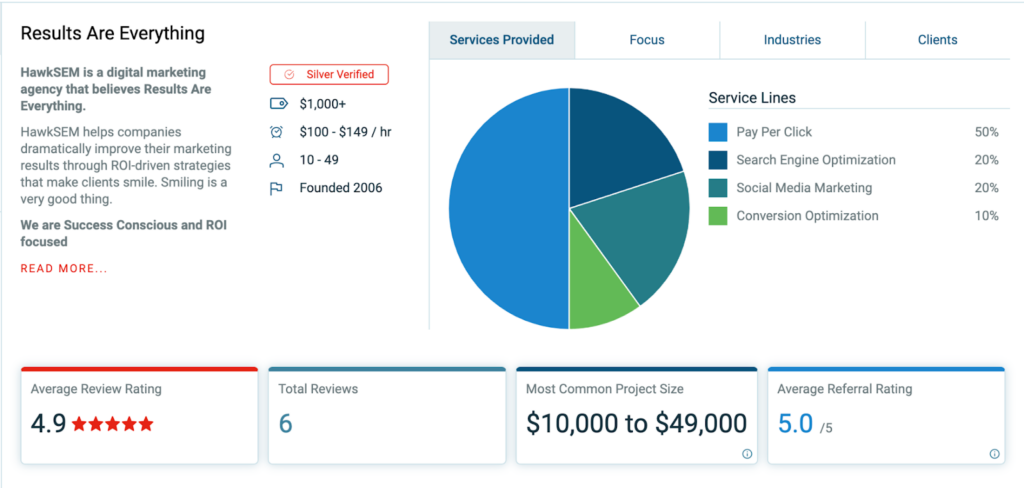 Last note on lead gen for B2C marketing:
If you are looking for lead generation, I typically always recommend your business pairs PPC with SEO and Content Marketing.
The reason for this is that PPC is a great tool to start bringing in results right away.
And if you focus your SEO efforts on the same keywords you are for- then you can slowly begin to rank organically for those keywords.
That brings your cost-per-lead down significantly because you don't need to pay for organic leads.
Best Account Based Marketing Agency
If you are in a niche market and you need an agency to curate smaller lists of leads and put more effort into those leads-
Then account based marketing might be your best route.
Account based marketing is the act of building campaigns that are tailored to 1-to-1 experience between your business and a business you would like to partner with.
Here is a list of the best ABM agencies: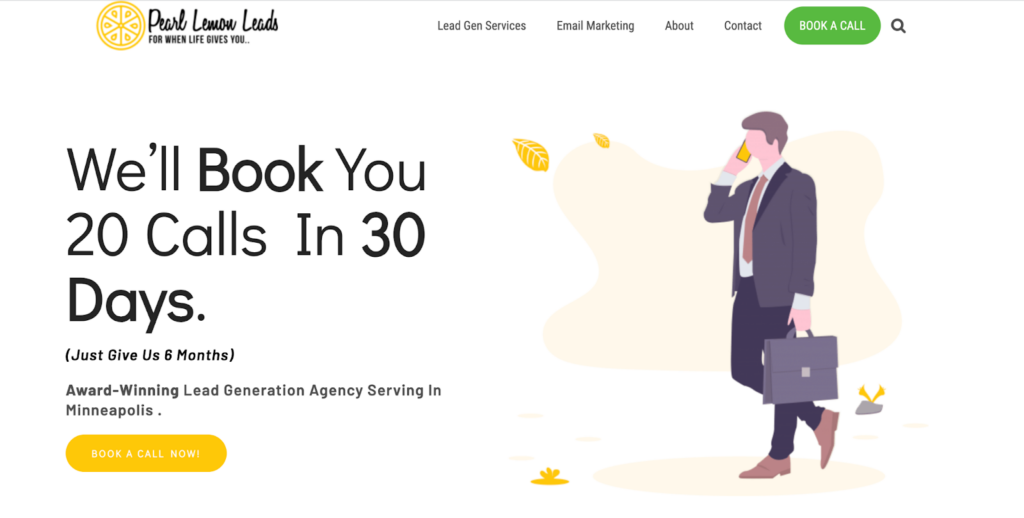 Pearl Lemon Leads is a lead gen agency that focuses on appointment setting, cold call & email, and outsourced sales.
They seem to do a good job of blending the b2b strategy in a b2c space.
On top of lead generation they also offer email marketing in a wide variety of industries.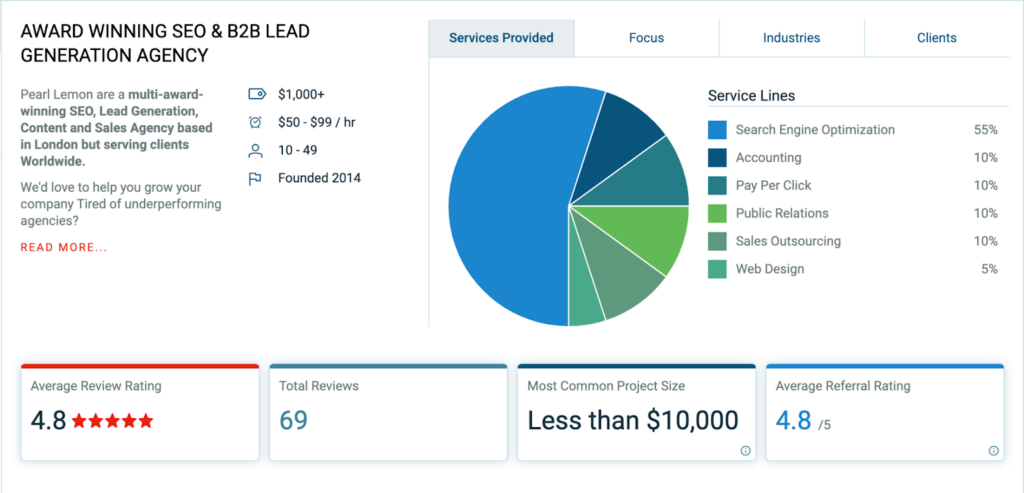 With a relatively low price point- Pearl Lemon Leads is a great fit for small businesses that have a need a larger client base but tailored 1-to-1 marketing.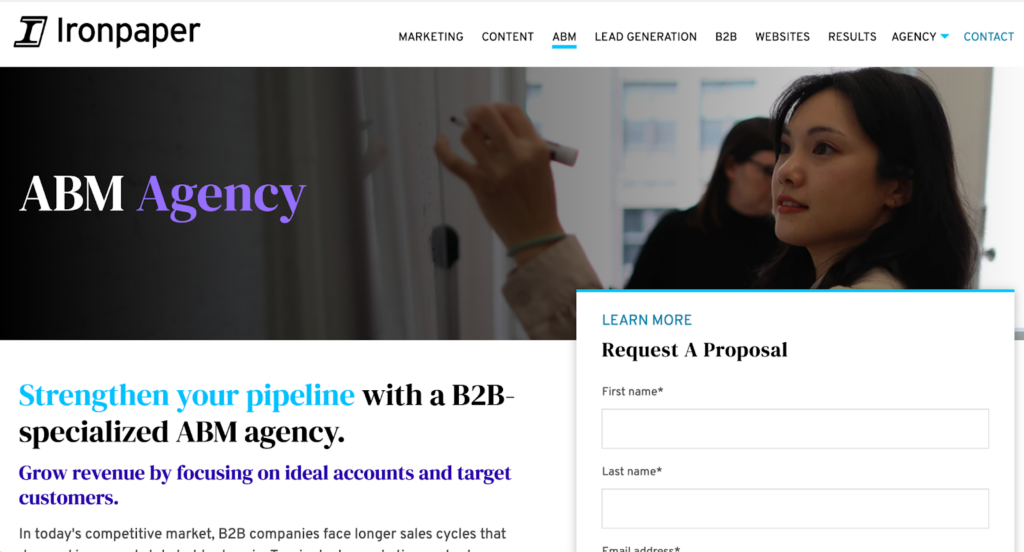 Iron Paper is a lead gen agency for b2b businesses that have a long sales cycle.
If your business has high ticket and lower volume sales, Iron Paper is a great option.
They have an emphasis on stronger lead gen, nurturing, and sales cycle acceleration.

They are also very balanced in their specialties- making them a full service agency.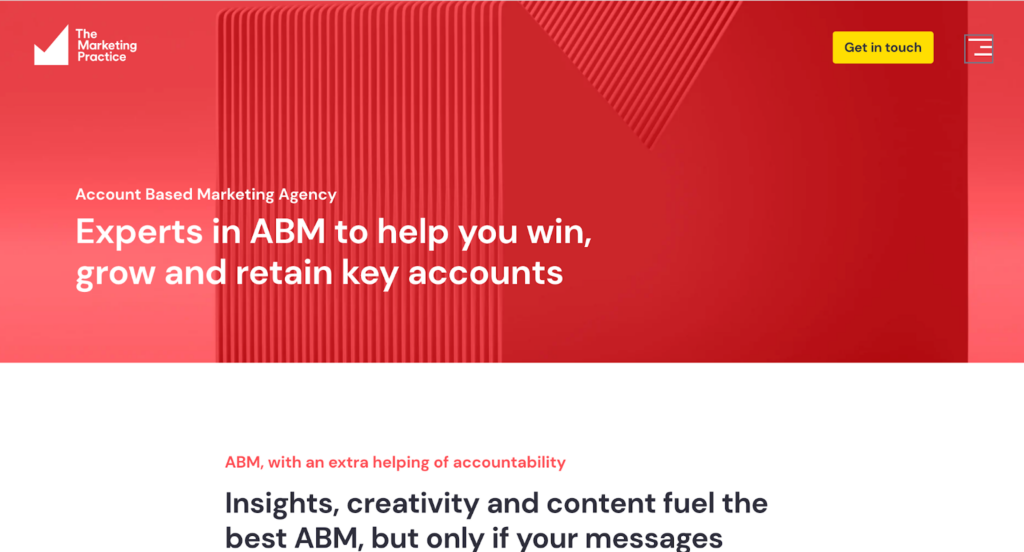 The Marketing Practice is an ABM agency that can work to generate leads but also take the leads you already have and deploy campaigns as 1:1, 1:Few, or 1:Many.
While relatively small, the marketing practice did not have a Clutch profile for information but they have an extensively built website with tons of service information on demand generation and Account Based Marketing.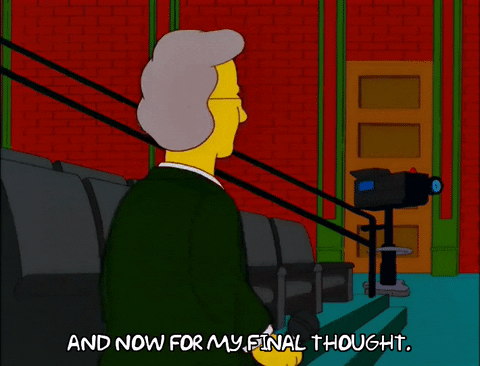 Final Thoughts
If you are in need of some help to scale your business- these agencies could be a great option for you.
I would encourage all businesses to compare their needs vs the prices of packages that are quoted by an agency.
Sometimes it may make more sense to hire a marketing rep in house- but you must be aware that 1 person can't be expected to have the skillset of an entire team at an agency.
Best of luck with your search on a lead generation company and I hope your small business only grows from here.