Today I'm going to break down Google Ads Management for you.
We are going to look at:
Which agencies are best to work with?
What is Google Ads?
Is Google Ads Best For Your Industry?
How much should Google Ads Management cost?
What are the best options for Google Ads Management?
Whether your business is growing enough to dabble in Google Ads…
Or you are trying to take an enterprise level business into the modern age of marketing…
This post will have a lot of information for everyone.
If you are here to simply research Google Ads Management agencies…
We will start this article with our list of best agencies.
For the rest of the questions listed above- scroll below our list to educate yourself more.
Let's jump into it.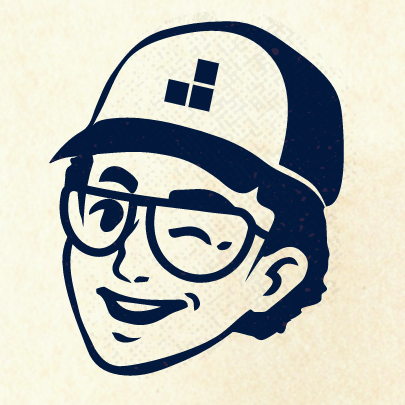 **Before we get started**
I want to take a moment to mention the Google Ads Management Services at Johnson Jones Group.
While I will leave us off this list- I would highly recommend grabbing our free marketing guide or simply booking a free marketing assessment.
The marketing assessment can help you understand how to construct an effective campaign utilizing Google Ads and give you some new ideas on how you can get more ROI from your marketing dollars.
Get Your

Free Marketing Plan​
Proven strategies to increase your leads in 2022
Top 13 Google Ads Management Services Agencies
(In no particular order)
1. OuterBox Design
Website: www.outerboxdesign.com
Expertise: E-commerce
Business Level: Enterprise
Cost: $$$$ ($1,500/mo+ 5%-10% adspend)
"At OuterBox, for PPC management, we charge $1,500 a month for our base fee and between 5-10% of spend, depending on the monthly spend."
Bio: Since 2004, we've been a paid search marketing agency focused on Google Ads management – boosting paid search conversions by more than 485%. We use our experience to apply proven ad management strategies, increasing conversions and decreasing the cost per conversion. Make the most of your Google Ad spend today!
Headquarters: Copley Ohio
Rating: 4.7 Stars (42 Reviews)
2. Third Marble 
Website: https://www.thirdmarblemarketing.com/google-ads-management-service
Expertise: Local Business, White Label, Non-Profit
Business Level: Small
Cost: $ (Starting at $199/mo)
Bio: We're not your typical "Digital Marketing Agency". Our focus isn't on "thinking outside the box". Our focus is on making the box better. If you're looking for an agency that spends countless, expensive hours in meetings trying to re-invent the wheel for your business, then you've come to the wrong place.
Headquarters: Richmond, VA
Rating: 4.9 Stars (51 Reviews)
3. Klient Boost
Website: https://klientboost.com/services/google-ads-agency/
Expertise: Technology
Business Level: Enterprise
Cost: $$$ (avg. $100/hr)
Bio: KlientBoost is a performance marketing agency focused on increasing the ROI for their clients through several online channels
Rating: 4.9 Stars (273 Reviews)
Headquarters: Costa Mesa, CA
4. Electric Lemonade
Website: https://www.electriclemonade.com/adwordsmanagementservices/
Expertise: Small Business
Business Level: Small Business
Cost: $? (N/A Not Listed)
Bio: Since 2003, we have been developing proven digital marketing strategies that have increased our clients' revenue to give them an unsurpassed return on investment.
Rating: 5 Stars (26 Reviews)
Headquarters: Savannah, GA
5. Blue Corona
Website: https://www.bluecorona.com/pay-per-click/google-adwords/
Expertise: Contractors/Professional Services
Business Level: Medium Business
Cost: $? (N/A Not Listed)
Bio: Blue Corona is an inbound web marketing, analytics and optimization company with offices in Maryland (MD) and North Carolina (NC). We help companies accurately track their advertising results and get more leads and sales from the web.
Rating: 5 Stars (90 Reviews)
Headquarters: Gaithersburg, MD
6. Loganix
Website: https://loganix.com/adwords-management/
Expertise: White Label For Agencies
Business Level: Enterprise
Cost: $? (N/A not listed)
Bio: Loganix gives people who care about their reputations a better way to get the hardest parts of digital marketing done. Professional, polished, and profitable for you.
Rating: 4.2 Stars (10 Reviews)
Headquarters: Vancouver, Canada
7. Pronto Marketing
Website: https://www.prontomarketing.com/google-ads-services/
Expertise: IT, Legal, Finance
Business Level: Small-Medium Business
Cost: $$ (Starting at $500/mo)
Bio: Pronto was founded in 2008 with a desire to create a unique business. Each and every day, we listen to our clients, colleagues, and partners and set out to deliver a one-of-a-kind experience for all.
Rating: 4.8 Stars (85 Reviews)
Headquarters: Bangkok, Thailand
8. Straight North
Website: www.straightnorth.com/services/ppc-management/production/google-adwords/
Expertise: Franchise, Ecommerce, Professional Services
Business Level: Enterprise
Cost: $ (Setup Fee + $500/mo OR 15% Ad Budget)
Bio: Straight North is an Internet marketing agency that helps growth-minded, small and middle-market firms generate online sales leads and e-commerce revenue.
Rating: 4.6 Stars (44 Reviews)
Headquarters: Chicago, IL
9. Yael Consulting
Website: https://www.yaelconsulting.com/adwords-management-services/
Expertise: Micro-Small Businesses
Business Level: Micro (single person)
Cost: $? (N/A not listed)
Bio: Yael Consulting is a leading Google Adwords and paid search marketing consulting firm with team members located across the globe – from Israel to Provo, Utah and elsewhere in-between.
Rating: 4.8 Stars (33 Reviews)
Headquarters: Commack, NY
10. Digital Logic
Website: https://www.digitallogic.co/ppc-management/adwords-management-service/
Expertise: Law Firm, Healthcare
Business Level: Enterprise
Cost: $$$$ ($1,300-$6,000/mo)
Bio: At Digital Logic, we use data and analytics to make smart marketing decisions, drive revenue growth, and make sure businesses get the most out of digital marketing.
Rating: 5.0 Stars (38 reviews)
Headquarters: Shreveport, LA
11. Smart Sites
Website: https://www.smartsites.com/ppc-marketing/google-ads-management/
Expertise: Tech, Professional Services
Business Level: Small-Medium Business
Cost: $$ (Starting at $500/mo)
Bio: SmartSites was founded by brothers Alex and Michael Melen, who grew up with a passion for all things digital. With an innovative vision and a lot of hard work, SmartSites quickly became one of America's fastest growing companies.
Rating: 4.9 Stars (349 Reviews)
Headquarters: Paramus, NJ
12. Exposure Ninja
Website: https://exposureninja.com/services/ppc/google-ads/
Expertise: B2B, Ecommerce
Business Level: Enterprise
Cost: $? (N/A Not Listed)
Bio: We're Exposure Ninja, a digital marketing agency obsessed with positive impact for our clients, our colleagues, our communities and our planet.
Rating: 4.9 Stars (287 Reviews)
Headquarters: Nottingham, UK
13. Disruptive Advertising
Website: disruptiveadvertising.com/ppc-management-services/adwords-management/
Expertise: Insurance, Healthcare, Education
Business Level: Enterprise
Cost: $$$$$ ($1,500-40,000)
Bio: At Disruptive, we're passionate about building lifelong relationships with a foundation that starts with your business and marketing results.
Rating: 4.8 Stars (295 Reviews)
Headquarters: Pleasant Grove, UT
Google Ads Overview
By this point in time, it's safe to say that most of you have a general idea of what Google Ads is.
Google Search Ads allows advertisers to write text ads that can then be shown to users when a specific keyword or search phrase is typed.
Advertisers can also target users by geographical radiuses where the user searched.
Users can also be filtered by other demographics such as age, gender, income, etc.
In short, if you want to show up at the top of Google…
..It's a pay-to-play game.
Over the years Google has expanded their advertising channels to accommodate different industries better.
Display Advertising is a network of websites that "lease" space on their website or blogs for advertisers.
Google acts as the broker between advertiser and website so you can show banner ads to relevant users
Then, Google incorporated advertising into Google Maps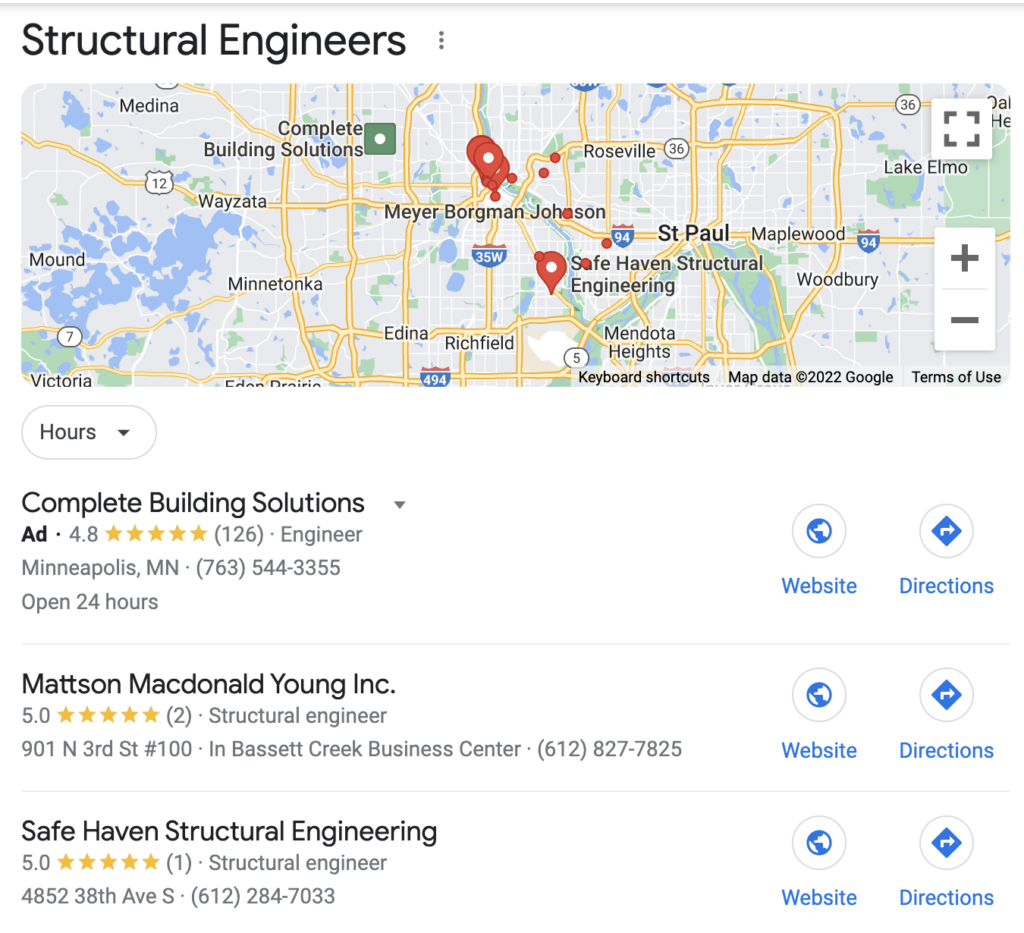 This is shown by the green square on the map above.
Google Shopping is an advertising platform for e-commerce websites:
And the list goes on for more niche industries like Google Hotels and Google Local Services.
The point is:
Google Ads has grown to a much larger ecosystem today than what is what even a few years ago.
One of the main benefits of having Google Ads Management Services is that you are going to save time, increase ROI, and have a navigator (making sure you are making the right decisions in what otherwise could be a confusing landscape).
Now that we have covered Google's Advertising channels where do we start?
Let's start with your industry first.
Who is Google Ads Services For?
When looking at Google Ads, I first like to look at your specific industry.
As a general rule I like to think of Google Ads like this:
"Google Ads are for advertisers targeting consumers who already know what they want, but need to find it"
"Google is NOT for advertisers marketing new products or services that the consumer needs to be made aware of."
Here is a simple example…
If your toilet breaks and begins leaking water everywhere- what do you do?
Most people would go to Google and type "Plumber near me."
This person already knew what they needed and they utilized Google to find the service they needed.
Now, let's say you invented a new ice cooler (complete with speakers, LED lights, and a seat on it).
People can't utilize Google to find a product that they don't know exists.
Innovation and new ideas/industries are better off advertising on social media platforms.
If you still aren't sure where your business fits- here is one simple statement I believe to be true:
"Google Ads are for businesses offering a services that's marketing directly to the consumer (or B2C Services)."
How Much Should Google Ads Management Cost?
Google Ads most commonly charges advertisers based on a per click basis.
If you've heard the term PPC- this is a marketers term meaning Pay-Per-Click advertising.
Typically, when you hit a threshold of $350- Google charges your card for that amount and resets your threshold bar.
To determine the TOTAL cost to run Google Ads- we can break this into 2 parts.
How much should you spend on Google Ads?
How much should you pay an agency to run your ads?
Budgeting for Google Ads is fairly straightforward.
Take 7% of your business's annual gross revenue.
This should be your average annual marketing budget.
50% of your marketing budget should go to marketing assets and ad spend.
50% of your budget should go towards marketing services and/or labor.
This is only a general rule but it is fairly common practice in many industries.
What are my options for Google Ads Management Services?
When it comes to management fees there are a few variables to consider.
You can typically expect to pay $250/mo-$2,500/mo for Google Ads Management Services.
This is definitely a "you get what you pay for" type of service.
You can expect management services to cost roughly the same as your monthly ad spend.
Included in packages are typically:
Keyword Research
Landing Page Designs
Google Ads Account Creation and Setup
Call-To-Action design/optimization
Monthly A/B Testing
## of ad groups (varies)
Monthly Reports
**As a little insider tip. Ask your agency if they do SKAGs.
This stands for single keyword ad groups.
It's a great way to know if your potential agency is competent and also not lazy.
You'll thank me later for a much better return on investment.**
Packages are typically charged in 4 different ways.
Hourly- Straight forward, pay based on hours. This is typically a structure for single person agencies.
Flat Monthly- flat monthly fee for management. Great for starting out. Can be harder to scale if your ads work as packages are usually set.
Spending Tiers- This can be a percentage of your total ad spend or tiers like $400/mo up to $1,000 in ad spend. This is a great package for scaling but can get a little expensive.
Performance- Ok I'm going to be 100% transparent. I am biased towards this package.
Because we offer this and clients have been very happy with this structure.
Pay-for-Performance acts as a pay-per-conversion model.
So you only pay when your ads work. And if they don't… Well that's on your agency to find out.
This minimizes your risk when starting out (and Google Ads almost always takes a few months to really optimize).
It also rewards your agency for doing a good job. Giving them a greater incentive to make sure your ads are running at peak performance.