We analyzed the best available lead generation companies for contractors to generate leads for their business.
Every contractor gets different results from different sites so this list is based upon contractors we've interviewed.
To better help you in this article we split our list into 3 sections:
Free Websites
Directories
Lead Generation Companies
At the end, we also added a few tips you can use to generate more leads for your contractor business, without necessarily needing to use a directory site.
Without further ado, let's dive in.
**Scroll to the bottom to skip directories and see tips and companies**
Free Websites:
Google My Business is a free tool the businesses can use to list business services, contact information, reviews, photos, and more.
All of this is compiled in a profile that customers can utilize to specifically shop for a local service.
If you ever perform a Google search for a local service and use a geographical location in your search- Google will always include a Google Maps feature called the "Map Pack"
Google MyBusiness can be a great tool for your Local SEO strategy
And many contractors don't know that you can actually sync your Google MyBusiness to your Google Ads account to Advertise in the Map Pack.
If that is still not enough- Bight Local recently reported that 64% of consumers use Google MyBusiness to research local businesses
(Learn How To Setup Google MyBusiness Here)
Bing Places is Microsoft's answer to Google MyBusiness. If you don't use Bing as your main search engine- Don't worry:
Statistica reports that only between 6-7% of internet users prefer Bing.
However, that only means that Bing is often neglected by most contractors leaving much less competition for your business.
As an added benefit- Bing's primary user is 35+ and are often higher-income earners on average that a typical user on Google. 
Like Google MyBusiness, Bing Places is quick and easy to setup and accounts are free- so there is really no reason to skip taking advantage of the potential for additional leads.
Unfortunately for many honest contractors, there is a TON of sketchy businesses out there that often under bid projects while leaving their customers high and dry.
Because of this- many of your potential customers will go straight to shopping on BBB.
For example- I searched on Google "roofer near me" and BBB was the FIRST organic result.
From BBB I was also given the opportunity to request a quote with multiple local contractors.
I know BBB offers a paid program to feature your business but we advise using the free listing.
Why?
If you notice a trend, I am finding all of these websites by searching on Google first. But more on that later…
When you think Yelp- you probably think Restaurants.
However, Yelp's free listing can be useful for contractors to have their business in another place. Because Yelp tends to rank well on Google- there is definitely value in taking the few min to sign up your business.
Yelp would be best suited for contractors looking for leads in the home services industry such as: Plumbers, HVAC, Lawn Care, Painting,
While we recommend the free listing- Yelp does offer paid options to feature your business starting at $90/mo.
This is enticing as Yelp "claims" to get 178 million users- I still believe these users are coming from Google searches that Yelp ranks for. So Google Ads might skip the middleman and get you more bang for your buck.
Facebook gives contractors an opportunity to connect with their customers- which may not directly generate leads but is a great way to generate leads from your previous customers through referrals.
Facebook also has an advanced advertising platform that allows you to target specific demographics.
However, my recommendation would be to use Facebook's retargeting advertising feature.
Have you ever been on a website and suddenly you start seeing that same brand advertisements on Facebook?
That's retargeting advertising. You can learn more about that HERE.
If you don't have time or experience, you should look to hire a qualified lead generation company. Speaking of marketing/SEO agencies...
Lead Generation Agencies
We did quite a bit of research to compile a list of the most qualified lead generation agencies that work specifically with contractors. Instead of giving you 100 to choose from, we took 5.
Not the top 5 in order.
But the #1 agency for each pricing bracket.
Here are our results:
Average Cost: $$$$$
(Setup: ≈$15k-30k Monthly: ≈$3.5k-4.5k)
SEO, Content, Web Design
Specialty Example: Roofing, HVAC, Plumbing
Average Cost $$$$
(Setup: $0**no website included Monthly: $1897-$5,000+)
Google Ads, Social Media, Landing Page Design Specialty Example: Roofing, Exteriors, Landscaping
Average Cost: $$$
(Setup: $3,000 Monthly: ≈$1000-$3,500)
Google Ads, SEO, Web Design
Specialty Example: Home Services, General Contracting, Landscaping
Average Cost: $$
(Setup $1,000-$10,000 Monthly: $1,000-$5,000)
Copywriting, Google Mybusiness, Web Design
Specialty Example: Carpet Cleaning, Tree Removal, Water Damage Restoration
Average Cost: $
(Setup $0 Monthly: $299-$599)
Google MyBusiness, Copywriting, Advertising
Specialty: Painting, Remodel, Concrete
Directories:
Most recent data shows that Angie's list has experienced regular growth and now boasts over 5 million members
This is in part because of a large televised commercial campaign that was aimed at generating more users through brand awareness.
However, after 25 years in business, Angie's List has rebranded to Angi and I believe this may have been influenced by a rise in competition and drop in market share.
Angi acts as a directory- where customers can get connected with contractors that fit the needs for their project.
While Angi does have some commercial contractor availability- it is primarily marketed as B2C and I recommend using this platform for residential contractors.
Angie's list offers 3 types of memberships:
Green Membership: Free
Silver Membership: $24.99 per year
Gold Membership: $99.99 per year
Angi also offers the opportunity for contractors to purchase ads to boost your visibility over better/higher reviewed competitors.
On average, you can expect to pay around $4-$8 for every click on your ad.
This is a lower pricing model which focuses on contractors who may specialize in more small/one-off jobs like tune-ups or installations. A good example would be lawn care, cleaning, painting, plumbing, HVAC, etc..
HomeAdvisor is the main competitor to Angi and both companies' business model works very much in the same way.
In fact, in 2017 Angie's List agreed to terms to be purchased by Home Advisor.
This continues a similar string of directory businesses buying up each other to gain more control on the market (take that however you'd like).
HomeAdvisor now boasts an impressive 30 million users and acts specifically as a paid lead generation platform for contractors.
Contractors pay an annual membership fee and also pay a fee for each lead generated.
Depending on the project- contractors can expect to pay anywhere from $15-$60 per lead.
Advertising is also available to increase visibility for contractors.
As tough of a pill as it is to swallow- there is no doubt the "search equity" you get from working with home advisors. As an example: I searched "plumber near Minneapolis" and got this:
Notice how HomeAdvisor has the second search result.
Like Angi, HomeAdvisor tends to be more profitable for contractors who operate in the home services industry.
It is important to remember that if you decide to pay for any directory- do not use a "set-it-forget-it" strategy. You'll want to make sure your profile is constantly being updated and you are trying to get reviews from your happy customers.
Also, it is important to have a strong sales cycle in place so that leads are communicated quickly and efficiently. A good customer experience is how you can beat out your competition and win jobs in the competitive space of directories.

Houzz has recently solidified itself as a leader in the interiors/remodeling space.
For contractors working in interior design, kitchen/bath remodeling, landscaping- this is the lead generation site for you.
Like other directories- contractors have the option to signup for a free account or upgrade to a paid plan called Houzz Pro+
Houzz Pro+ offers many features like a "premium profile", local advertising, and data tools to help you better optimize your profile to maximize your return on investment in Houzz.
Houzz offers 3 tiers of membership:
Starter: $55 per month (Annual Membership)
Essential: $65 per month (Annual Membership)
Ultimate: $199-$999+ per month
An interesting feature Houzz implemented for customers is the ability to purchase items for their homes as well.
Porch provides lead generation for contractors (not unlike any other directory in this list) but tends to have a slightly smaller market share due to lower rankings on Google searches.
Porch also focuses primarily on providing leads for home services contractors.
The difference with Porch is that contractors have the ability to pick your individual leads instead of paying for EVERY. SINGLE. LEAD.
Because of this- Porch offers the ability to have more control over your lead targeting. And you can utilize this to refine your strategy over time.
This will save you time as you no longer need to filter through 9 bad leads to get to 1 good one.
Some of the choices you have on your profile are things like:
Specifying which types of projects you can do
Controlling how far you are willing to travel
Which payment methods you accept
Porch will also refer contractors based on a customer's requirements instead of having leads scroll endlessly through a list of anyone that calls themselves a contractor.
Porch offers annual memberships for $360 per year and also offers a pay-per-lead model which ranges from $5-$20 per lead for smaller jobs (like lawn mowing) up to $35-$60 per lead for larger jobs (like roof replacement).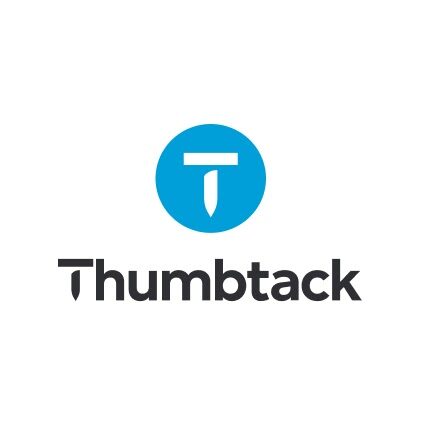 Thumbtack deviates a bit from the directories above in a few ways.
The first being- it has no niche.
Where HomeAdvisor is a site dedicated to hiring contractors. On Thumbtack, I can hire a contractor, but also a Bookkeeper, a Marketing Agency, and a Wedding Coordinator.
Because of this- Thumbtack may struggle to fully understand your industry.
The unique feature of Thumbtack is the pricing model. You business will only pay when a lead contacts your business and you choose to engage with that lead.
It is done on a credit basis (meaning you buy credits and use them to then communicate with leads who have reached out to you first).
There is no annual fee which makes this a very cost-effective platform. However, in my experience Thumbtack usually draws relatively new businesses so it can be very easy to be priced out.
I would recommend this platform if you are just starting out in your business. If your business is already successful and you want to scale, I would consider a different route.
Bark comes in as a more competitive option with over 20 million users but is very similar to the Thumbtack model- where users on the site can hire a magician, personal trainer, and contractor from the same site.
Bark will match professionals with project requests that fit the customers need and will send you a list of potential leads straight to your inbox.
Much like Thumbtack, Bark is free to join but will require the same credit system to connect with your leads.
I would not expect a ton of traffic through this channel but it is another place that many contractors are not competing (compared to other sites) and some local contractors have made a business for themselves focusing on a less-used-more-niche platform like Bark.
BuildZoom holds the smallest market share of the directories but I wanted to include the site due to it's very interested pricing model.
With BuildZoom, you only pay for a lead when that lead actually hires you (much like a finders fee or commission)
While BuildZoom has nowhere near the traffic of a HomeAdvisor- many reviews have claimed that the leads have been higher quality and higher qualified.
This may be because BuildZoom will vet these requests before they are passed on to the contractor.
BuildZoom charges a standard 2.5% commission of the contractor's agreed-upon price. Meaning, if a contractor builds a new deck for $20,000- BuildZoom would receive $500.
Some contractors may find that rate expensive, where I think this is a little more fair as you only pay for the work that is performed.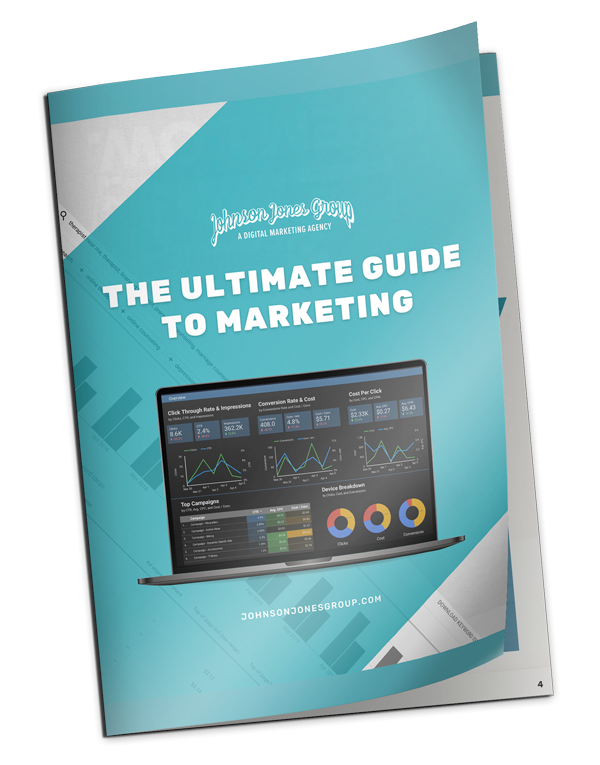 Proven strategies to increase your leads in 2022
Directory Summary
While many businesses have developed a good system for directories and it now accounts for a significant portion of their revenue others have really been burned by directories.
Because of this, I want to take a moment to give you my tips advice on directories and you can decide if directories are worth it or not.
Tip #1: Google it yourself.
When deciding a directory. Perform a Google search first of your keyword. Try using my template: "[your market] [your industry]]"
Let's try "landscaping phoenix az"
These were the search results:
1st: Yelp
5th: HomeAdvisor
6th: Houzz
8th: Angi
Now let's try a phrase variation: "best landscaping companies in phoenix" :
1st: Yelp
2nd: Angi
3rd: HomeAdvisor
5th: Houzz
7th: Thumbtack
10th: Porch
The point is to research different keywords or phrases your client might be searching to find you. Then pick the directory that consistently shows up the most.
It's also worth mentioning that in the searches I did for "landscaping Phoenix" a local company Mountain Scapers CONSISTENTLY showed up at the top of the results. They also clearly were working on their SEO and Google rankings. And I can guarantee it's paying off for them.
Tip #2: Do-It-Yourself
I think it is important to treat directories as an "income bucket." Meaning it is not your ONLY source of revenue for your business.
I typically recommend that contractors build their business first- and when their own marketing efforts are optimized (and potentially capped), then I suggest a move into directories.
The reason for this is because directories get all of their traffic from Google. This is done with a 2 part strategy to drive traffic to their site.
Blogs such as "15 best plumbers in [insert city]"
Google Advertising when someone searched "plumber near me"
These websites will then resell their traffic back to you. Though in most cases- they are selling their traffic to you, AND the next guy, AND the next guy. So you are all competing while the directories are DOUBLE DIPPING
The solution?
Focus on getting your own website to rank on Google. The same place these websites are ranking on. 
Other Ways To Generate Leads
Referrals
When you are told about a product or service, individuals are 4 times more likely to make that purchase.
References allow you to increase your clients by establishing an incredibly trustworthy connection.
In an industry where you want to have recurring revenues, references are the way to maintaining a stream of income.
However, how would you really get the references you want? There are a couple of ways you may go about it. One method is essentially asking customers for references.
There will be questions like "do you have any work that we can chip away at?" or "do you know anybody searching for assistance?" can conceivably get you more work. Then again, you may delay until the work is finished and follow up with an email.
Another idea is networking with contractors/companies that provide complementary services that can send clients your way.
Despite how you approach your reference technique, it's significant that you have reliable results that showcase what the reference said.
Google Ads
-Advertise in Google My Business too
-One of the most underused ad spaces is the Google Map Pack
Remove Friction On Website
-scheduler
-Live chat
-Answer phones
Manage Reputation & Reviews
Like referrals, online reviews and testimonials are a lead gen powerhouse, allowing you to leverage praise from happy customers to lock down new deals.
90% of consumers say their purchasing decisions are influenced by reviews.
93% say they read local business reviews to get a sense of its quality, and 72% say they won't take any steps toward purchasing before reading reviews from other customers.
Reviews are essential for building trust and credibility with buyers in any industry, but they're especially important for contractors who are dealing in big-ticket services involving significant alterations to the buyer's property.