Are you not getting enough clients? Do you feel stressed by your lack of marketing experience? These questions probably lead you to the big question of how to get more therapy clients.
You have a website, but you don't feel like you're doing everything you can to get people through the door.
Marketing yourself as a therapist can be the biggest struggle in starting or growing your private practice. Between advertising, web design, and SEO, it can be hard to decide where you should be putting your time and effort.
The good news is, you can get more therapy clients to your private practice by following these tips.
In this post, we'll cover:
Why you should niche down your private practice
How to use your website to get more therapy clients
Why a clear call-to-action is stopping you from getting new clients
Specialized content and how to use it to increase your traffic
Using Google Ads to boost your private practice website traffic now
How and why you should use online therapist directories
But before we get into all that, let's start with the basics.
Define Your Niche
This probably isn't the first time you've heard this advice. "Niche down" is almost a cliché in marketing, but there's a good reason for that.
Niching down will help you connect directly with an audience interested in precisely the types of services you provide. It can help to clarify your messaging, making it easier for you to communicate with potential clients. And it allows you to present yourself as an expert in your field.
To put it simply, niching down and focusing on what you do best is one of the most powerful things you can do to help you stand out from every other private practice. This is the first step in how to get more therapy clients.
Tips on How to Niche Down Your Private Practice:
Don't Focus on Your Clients Challenges
Therapy for anxiety isn't a niche, and unless you're an expert on a specific mental illness, it's going to be hard to market.
Focus on Who Your Clients Are
Do your clients have anything in common? Is there a specific career or demographic? Finding a common thread between the people you help can lead you to a niche that works for you.
Include Clear Call-to-Actions
The most important thing a website can do is directly connect you and your potential clients.
Whether this happens through contact forms, a phone number to call, or appointment scheduling software like Calendly— a clear call-to-action (CTA) is an absolute must. CTA's will be the main way to answer how to get more therapy clients.
CTAs come in a lot of different shapes, sizes, and functions. Some are a simple "Learn More" that leads the user to more relevant content.
Others tend to be more complex, involving forms or pop-ups meant to capture user data or get in touch with your private practice.
The thing all CTAs have in common, however, is their need for clarity.
Your CTA should be clearly styled and labeled so that your user knows where to click and precisely what will happen when they do.
Overall, having clearly accessible and strong call-to-actions can dramatically increase the number of people who come to your therapy business through your website.
Tips on Creating Clear CTAs:
Use Strong Color Contrast to Make Your CTAs Stand Out
Using a strong color that is consistent across your whole site can immensely improve your conversion rates.
Don't have multiple CTAs on Screen at Once
Generally, it is a bad idea to include more than one CTA on screen at a time. It can create a hard-to-navigate site that can feel cluttered or overly sales-y. If you look at your website and it seems like there's a lot to click on, dial it back a little.
A/B Test Your CTA Verbiage
Try testing different verbiage on your CTA (Book a Consultation, Get a Free Consultation, Schedule an Appointment) and see which one works best.
Highlight Your Primary Call-to-Action
Your Primary CTA is the most crucial thing your user can do on your website. Usually, for a therapist website that is booking a consultation or an appointment.
It should be featured more often, typically multiple times, on almost every page of your website.
And it should be placed consistently across your website. You want your user to already know where to click when they decide they want to connect with you.
Tips on Creating a Primary CTA That Stands Out:
Your Primary CTA Should Always Be Accessible
Your Primary CTA should be at both the top and bottom of nearly every page on your website. If your page is long enough, it should also be included somewhere in the page content.
Consistency is Key
In addition to being on every page in the same places, your CTA's should all look the same or at least very similar. The more consistent you make your CTA, the easier it is for your users to convert. Consistency will help you with how to get more therapy clients.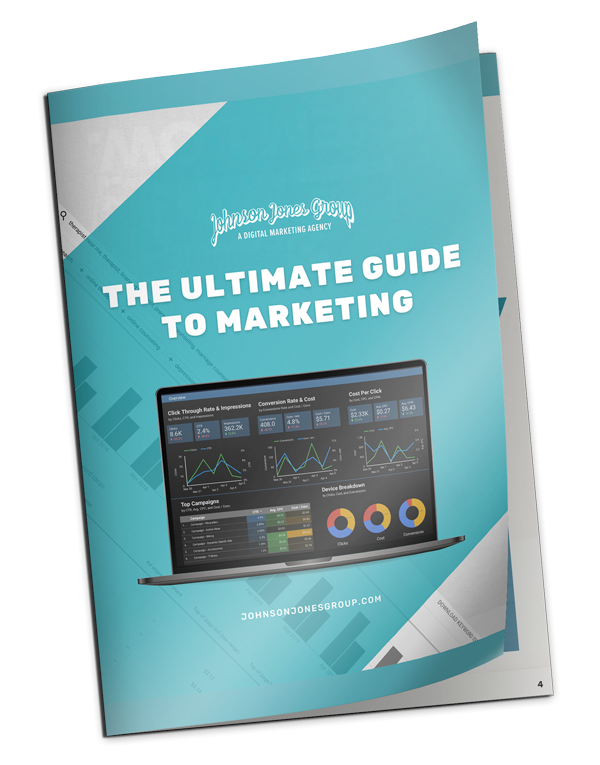 Proven strategies to increase your leads in 2022
Create Keyword-Focused Content
One of the best ways to increase the number of users you get to your website is to create compelling and unique content tailored to specific keywords relevant to your services.
This kind of content, typically blog posts and specialties/services/types of therapy pages, is essential for a solid SEO strategy.
Content like this shouldn't just be tailored to your niche, however. It should also be tailored to what your users are searching for.
Content that is optimized for SEO is an incredible driver of traffic to your website. The more relevant you make your content to people search terms, the higher you will rank and the more clicks you'll get.
And it does more than that too.
Getting clicks and ranking high is a feedback loop. If your blog post is the #1 result for a search term, search engines will be more likely to rank other pages on your website.
SEMRush coined the term for this, Domain Authority.
The higher your Domain Authority, the easier it will be for your content to rank.
There is only one downside to SEO, and that is it takes time. Especially if you are just starting out, it will take a while for Google to notice you.
But if you choose your keywords well and write relevant and compelling content eventually, you'll see your rankings start to rise and how to get more therapy clients will starting to make sense.
Tips for Creating Keyword-Focused Content:
Focus Your Content
Focused content is about a single topic. It can be a deep dive or an overview of a specific topic. All that matters is that you focus on a search keyword that will connect your site to your users.
Create SEO Cornerstone Content
These are your most in-depth and high-quality pieces of content. You should focus on targeting them around your strongest keyword, aka the keyword that brings in the most traffic on search engines.
Invest in PPC Advertising
SEO and web design solutions are great, but they may take a little while for you to get the full benefit. If you're looking to get more therapy clients now, you should invest in a comprehensive PPC strategy to answer your question of how to get more therapy clients.
PPC (Pay-per-Click) advertising is simple.
You create an ad that search engines place at the top of the results, and you pay a couple cents to a few dollars every time someone clicks on your ad.
The beauty of PPC strategies is that they work immediately. You can start advertising today, and your ad will be on top of someone's search as soon as you set it live.
However, there is a drawback.
If you're not careful with your strategy, you may pay for clicks that aren't interested in your specific services.
And if your site doesn't have clear CTAs, the users who visit your site may not know how to connect with you.
But if you're smart and focus on the right keywords, there isn't a better way to get people directly to your website quickly.
Tips for an Effective PPC strategy:
Choose Your Targeted Keywords Carefully
Think about what your potential therapy clients may be searching for.
Don't Send Your Ad Traffic to Your Home Page
Create designated landing pages that funnel your users directly to your primary CTA.
Use a clear CTA
A prominent and clear CTA on your landing page can dramatically boost your conversion rates.
Focus Your Ads Locally
It can be tempting with online therapy to advertise everywhere, but you'll have much more success (and less competition) when you localize.
Take Advantage of Therapist Directories
Directories are another vital tool in increasing your digital footprint. Sites like Good Therapy and Psychology Today can bring in a lot of new clients to your practice.
But it's not quite as straightforward as all that.
Creating a great therapist listing can take a lot of time and effort. And if you live in a large metropolitan area, it may be hard to stand out.
However, if you're willing to put in a bit of work, and you're not worried about an over-saturated market in your area, directories are the perfect way for you to grow your client list.
Tips for Creating Effective Therapist Directory Listings
Keep It Brief
Don't get too bogged down in listing everything about yourself or your practice. Focus above all on communicating to your potential clients that they aren't alone and you are here to help.
Focus on Your Niche
Focus on what makes you unique, it may not appeal to everyone, but it will to the people who you're trying to reach.
Final Thoughts On How to Get More Therapy Clients
Digital marketing your therapy practice can seem overwhelming. You went to school to learn how to help people, not create search engine optimized blog posts or create advertising budgets and strategies.
But hopefully, this guide has helped give you some ideas about how you can improve your marketing. If you enjoyed this how to get more therapy clients blog, checkout more of our therapy blogs below:
Google Ads For Therapists: 7 Steps To Book More Clients
The Ultimate Guide to SEO For Therapists
Marketing for Therapists: 7 Unbeatable Marketing Strategies for Therapists
15 Actionable Tips & Strategies For Marketing Your Counseling Practice
The Ultimate Guide To Marketing For Therapists
Therapy Ads: 14 Mind-Blowing Ways to Advertise Your Private Practice